2006 MTV Video Awards Has Plenty of Style, But Very Little Substance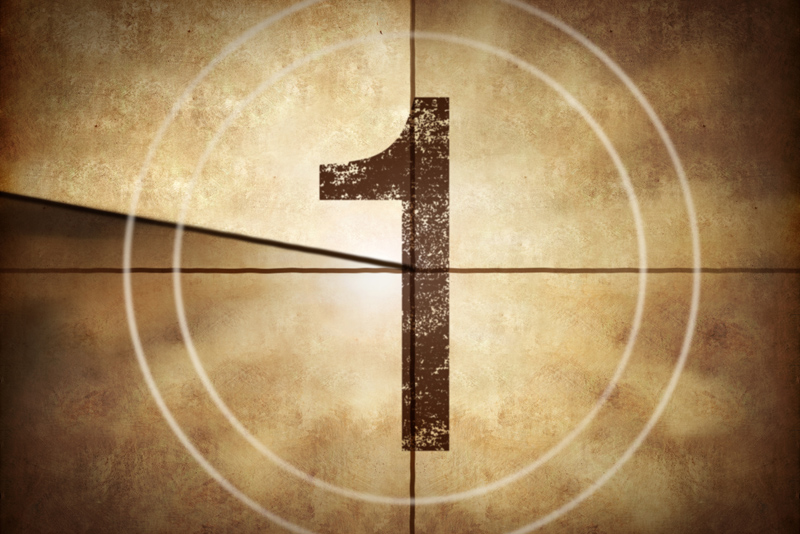 After two soggy years in Miami, dodging hurricanes, MTV decided to move their award show back to New York City. Unfortunately, the network could've used a little of that weather excitement to liven up this year's VMAs.
The network started the night with an hour-long pre-show full of red carpet arrivals and short interviews. The highlights of this pre-show were performances by The Black Eyed Peas frontwoman Fergie, who sang her new solo single, "London Bridges," and My Chemical Romance, doing a rooftop performance of "Welcome to the Black Parade," the first single from the band's upcoming new cd. And by rooftop, I mean Rockerfeller Center's Top of the Rock observation deck, some 70 stories from the ground. Not a good place for anyone with vertigo, that's for sure.
After an intro by NYC-based rapper Jay-Z, Justin Timberlake took to the stage to perform his new hit single, "SexyBack." His high-energy performance seemed to steer the show into being an exciting one, but then host Jack Black singlehandedly managed to bring it crashing down into the absurd...and not in a good way. It was like watching a little kid trying too hard to win approval and very little of his schtick was funny. It was sad, because Black did such a great job hosting the MTV Movie Awards a few years back.
In fact, that seemed to be the tone of the night. All of the music performances were high energy and exciting to watch, while everything in between was simply blah or worse.
Beyonce was probably my favorite of the night, with a tightly choreographed fierce performance of her new hit, "Ring the Alarm." She entered lowered from the ceiling on a rope, ended raised to the ceiling on a hydraulic platform and in between, commanded a group of dancers with moves that were very reminiscent of Janet Jackson's "Rhythm Nation" video.
Ok Go re-enacted their video for "Here It Goes Again," complete with full treadmill choreography. In fact, it was quite obvious that they were lip-syncing, but they were having such a ball dancing around on the monogrammed moving treadmills that I didn't mind. MTV had an extra camera positioned overhead to help capture the band moving from one treadmill to another.
Panic! At the Disco turned the stage into a gothic ballroom, complete with dancing girls, for a rendition of their mega-hit "I Write Sins Not Tragedies," while rappers Pharell and Ludacris brought out their own dancers -- the Pussycat Dolls.
Shakira and Wyclef Jean dueted on "Hips Don't Lie," as Shakira did her best bellydancing and shimmying, along with her backup dancers. Rapper T.I. on the other hand, went all serious on his performance of "What You Know."
Christina Aguilera tore it up with her new ballad, "Hurt," backed by a full orchestra and musician Linda Perry (Four Non Blondes) on keyboards. She also looked stunning in a red skintight evening dress.
The All-American Rejects belted out their hit single, "Move Along," which had the pit audience screaming and cheering for the band. They were introduced by Paris Hilton, who called the lead singer cute...I'm sure he enjoyed that.
There was even a mini-medley featuring Busta Rhymes and Missy Elliott to honor this year's Video Vanguard award winner, Hype Williams. Williams is the man responsible for many of rap's most eye-catching videos, including ones by Busta, Missy, Diddy and more.
The night was capped by the Killers rocking it out on "When You Were Young." They were introduced by Guns'n'Roses' frontman Axl Rose, though why MTV keeps asking him to appear on their award shows is beyond me. Perhaps if he would actually get a new album out, he could be there promoting it. Instead, even he seemed to have an air of wondering why he was asked to be there.
MTV even had a first, as far as musical performances go, by having a "house band" playing all throughout the show on the intros and outros to commercials. The Raconteurs, fronted by White Stripes' Jack White, did the honors, drafting in special guests like Lou Reed and Billy Gibbons of ZZ Top to duet with them. Though it was cool seeing these legendary rockers playing live on MTV again, you could almost see the younger audience going, "Lou who?"
So with all of this killer music, how could the VMA's fall flat? As I mentioned, it all started with host Jack Black and most of the rest of the presenters seemed to have bits and skits that fell flat, too. So much so, that it was almost painful to watch. There was a constant flubbing of lines, jokes that just weren't funny and some presenters that appeared to be just short of panic attack at having to read a cue card live, while others brought their drinks onstage to keep them calm.
The one unplanned moment, involving a rapper named Six jumping onstage and taking over the mic for a few seconds to tout himself as Panic at the Disco made their way onstage to claim their award from Jennifer Lopez, happened so fast, if you blinked you would have missed it. Even Lopez tried to laugh it off, saying "That was planned." But it was obvious that one moment of spontaneity had them flustered.
And the Jackass skits, one involving Bam Maguera getting zapped and another involving Steve-O getting bit on the tongue by a live lobster, were just lame. Not even the naked midget could save these skits -- and they had one of those, too.
Overall, it felt as though I was watching a dress rehersal for the show, instead of what should have been a polished run-through. They kept hyping it as unpredictable and night when anything could happen.
But the only thing that was really that unpredictable was the actual winners of the awards. Those coming into the night with multiple nominations left with one or none, while several underdogs and newcomers walked away with the Moonmen (the VMA name for the award statues).
The MTV Video Music Awards used to be exciting and groundbreaking. A night where you could be shocked by a member of Rage Against the Machine climbing the stage set to protest something unintelligible or amused by Eminem picking fights with both Moby and a puppet. Where the moments in between the great musical performances were worth watching, too.
Now it's just a bland kissfest of banality, with a 13-second delay to ensure nothing ever gets out of hand. Whomever muzzled the VMA's should be taken out back and whipped with a wet noodle...because this year's show was just as limp.
For a list of the evening's award winners, read my next article here.
Saw the show and want to comment? Talk about it on our message boards.
Didn't see it? MTV is sure to rerun this show a gazillion times, but you can also see the whole show online at MTV.com. Beware, though, the highly-touted backstage footage has more footage of the MTV hosts talking than anything that actually went on.
*****
All photos are courtesy of MTV and used for editorial purposes only.
---------------------------------------------------------------------------------------------------------
You Should Also Read:
2006 MTV Video Winners List


Related Articles
Editor's Picks Articles
Top Ten Articles
Previous Features
Site Map





Content copyright © 2022 by Michelle Snow. All rights reserved.
This content was written by Michelle Snow. If you wish to use this content in any manner, you need written permission. Contact Trina Boice for details.