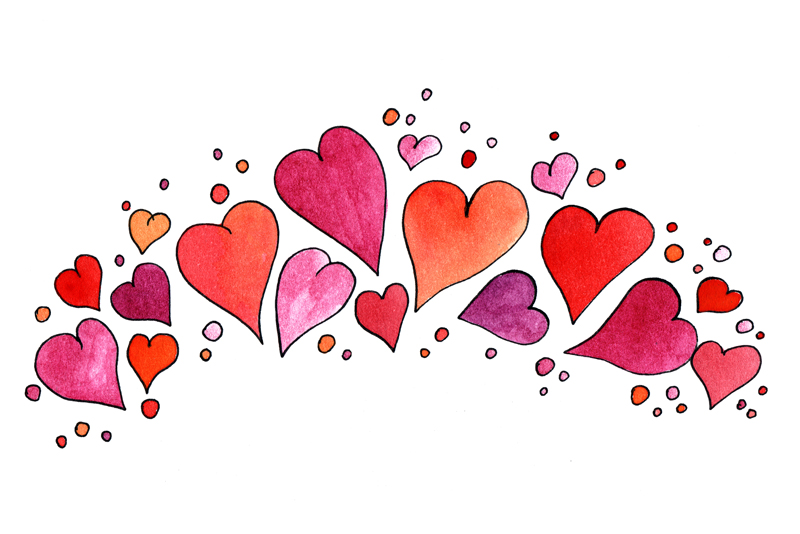 There are no rules when it comes to happily-ever-after. Divorce happens, and if we're lucky, a second chance at love and marriage is a gift to celebrate. As second (and third) marriages become more prevalent, many questions arise regarding etiquette. What is appropriate? Can I wear white? What about gifts? The truth is, just like any wedding, every situation is unique, and while there are guidelines to follow if you need help, a second wedding need not be any less special than a first.

A grand or intimate affair?
Many first marriages of younger couples are hosted by the bride's parents, or jointly with the couple, and tend to be larger events with many friends and family of the bride and groom's parents. The focus of a second marriage often shifts to that of the couple, and takes on a more intimate demeanor. Close friends, family and the couple's children are typically included for a scaled down, but no less exciting event.

While most second weddings are not as extravagant as a first wedding, that is not to say it can't be a grand event. The beauty of wedding planning is that it is in the hands of the couple. Your wedding can be as humble or opulent as you choose. If a first wedding was a simple elopement, then by all means, plan an event of the century for your second.

Who pays for a second (or third) wedding?
As mentioned above, your second wedding should reflect whatever style you choose, but remember that the expense typically comes out of the couple's pocket. Many parents are willing to contribute to their children's wedding costs, but at the time of a second marriage, most individuals are capable of hosting the event. Again, there is no right or wrong, but be prepared to foot the bill this time around.

The many shades of white
Traditionally, white served as a symbol of purity for young brides, but I think it's safe to say that in general, "pure" or not, a white gown has solidified itself as the symbol of an American bride. Therefore, all shades of white are appropriate for any bride, whether it's her first, second or sixth (think Elizabeth Taylor) walk down the aisle.

As always, a wedding dress should suit the bride's style and fit the theme of her wedding. Ultimately, the dress, whether white or polka dotted, short or long, must make the bride feel absolutely fabulous on her special day.

While etiquette no longer stands in the way of the dress color, the veil still holds tight to tradition. Again, brides will do as they choose, but blushers and long veils that cover the face are typically relegated to first-time brides. Birdcage veils or other hair adornments are perfect for the second time around, but if wearing a veil is a must to feel like a bride, I say do what feels right.

Showers, celebrations & gifts
Weddings are a reason to celebrate, and what better way than with engagement parties, bridal showers and bachelorette festivities? A great way to celebrate your engagement for a second wedding is hosting a get together with your fiancé in the form of a cocktail party or even a more relaxed at-home barbeque. Much like your wedding this time, the responsibility of announcing and celebrating your engagement should fall in your hands. Have fun and enjoy sharing your news with family and friends.

Bridal and bachelorette parties might also take on a different vibe for a second wedding. The traditional bridal shower is meant to shower the bride-to-be with all the items and wisdom she'll need for marriage, but this time, the focus is more about celebrating together with your friends (and family). A themed bridal shower or combination bachelorette party that includes a day of wine tasting or spa pampering is perfect to acknowledge the bride for her second wedding.

When it comes to gifts, you probably have most of the household goods from a first marriage, or accumulated them between you and your hubby-to-be. This doesn't necessarily mean you can't register for gifts, but they might not be the typical china and gravy boat. Get creative by registering for other household items that you wish you thought of before or bypass the registering all together. Your friends and family will surely want to bring a gift, but it may be in the form of a restaurant gift certificate, spa service or something related to your honeymoon.

There is no rule that wedding guests do not need to gift the celebratory couple for their second wedding. Should your guests gripe about buying a gift, their hearts are obviously not in the right place and it's a shame they were invited at all.

A second (or third!) wedding deserves as much recognition and celebration as any other wedding. Love and marriage is something to celebrate. Opinions and etiquette attempt to shape any event, and while some are worthwhile to oblige, remember that weddings are about the two sharing their love and commitment with one another amongst friends and family.



Related Articles
Editor's Picks Articles
Top Ten Articles
Previous Features
Site Map





Content copyright © 2022 by Christina Marie McBride. All rights reserved.
This content was written by Christina Marie McBride. If you wish to use this content in any manner, you need written permission. Contact Christina Marie McBride for details.