High Fiber Foods for Healthy Results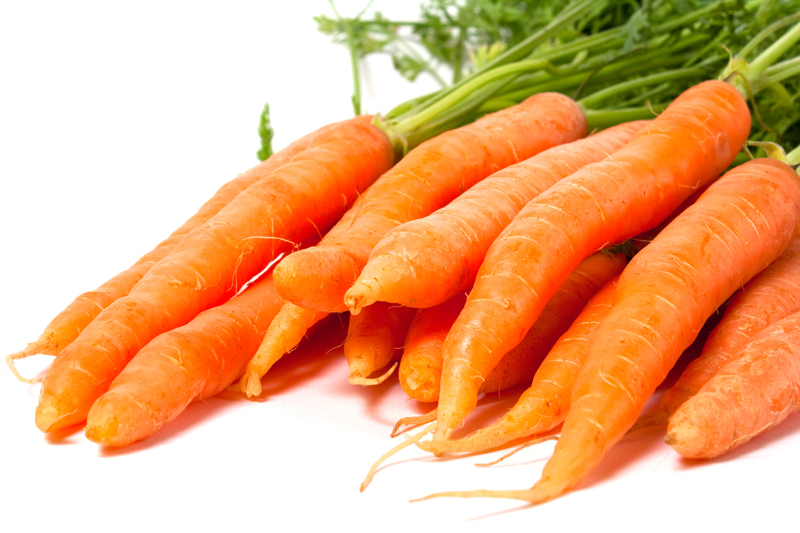 Eating more high fiber foods can make you feel like a whole new person. How? To begin with, constipation problems are NO fun. And healthy foods high in fiber help to keep you "regular."
But that's not all. High fiber foods also help you to cleanse and detoxify your body naturally.
And by eating more fiber rich foods, such as whole grains, vegetables, beans, nuts, seeds and high fiber fruits, you can not only relieve constipation, but also decrease your risk of high blood sugar, diabetes, colon cancer, hemorrhoids, high cholesterol, heart disease, and overweight.
Wow! That's a whole lot of benefits for just adding more high fiber foods to your daily diet. And to help you choose wisely you can print out the great
list of the healthiest high fiber foods
.
Guide to High Fiber Foods
Studies show only about 5% of Americans get enough fiber in their diet and over a billion dollars a year is spent on laxatives. Fiber intake in the U.S. and other "modernized" countries averages around 11 grams a day. But in order to be healthy
you need 24 to 38 grams of fiber a day
.
That's a big difference. It means a fiber increase of more than two or three times. But the list of extraordinary health benefits from just eating more healthy high fiber foods includes:
Regular normal bowel movements;


Eliminates need for harmful laxatives;


Decreases hemorrhoids and colon cancer;


Lowers cholesterol and risk of heart disease;


Helps in maintaining normal healthy body weight;


Normalizes blood sugar and reduces risk of diabetes.
Dietary Fiber is basically the skeleton of a plant that helps the plant maintain its shape. Since fiber makes you feel fuller and humans can't digest it, weight loss is an added benefit. So fiber not only helps a plant maintain it's shape, high fiber foods help you to maintain your shape too.
There are two types of dietary fiber found in high fiber foods.
1. Insoluble fiber
doesn't dissolve in water. It increases stool bulk, moves waste through the colon faster and relieves constipation and irregularity. It can also lower blood sugar and reduce your risk of Diabetes. Insoluble fiber is found in whole grains, wheat bran, nuts and vegetables.
2. Soluble fiber
absorbs water. It therefore softens stools, making elimination easier. It also can carry cholesterol out of your body, reducing your risk of heart disease. Soluble fiber is found in some fruits, vegetables, grains, such as oats and barley, flaxseeds, psyllium and beans.
High Fiber Supplements
Although high fiber supplements, such as psyllium, flaxseeds or bran can help you to meet your daily optimum level of 24 to 38 grams, they should NOT replace nutritious high fiber foods.
My excellent list of the
best fiber rich foods
will help you to make the healthiest choices and add more nutritious high fiber fresh fruits, whole grains, beans, nuts and healthy vegetables to your diet. Then you can make up the difference with a
good quality high fiber supplement
.
But here are three warnings when adding more high fiber foods and supplements to your diet:
1. Drink LOTS of water.
Each fiber particle absorbs water from your intestines and colon. If you eat more fiber and don't drink enough water, you could make your situation worse.
2. Go slowly.
If you're not used to eating whole grains, beans, fruit, vegetables, or taking a fiber supplement, your body needs time to adjust. Too much too fast can cause gas and bloating.
3. Be patient.
Don't expect results overnight from increasing your fiber. It could take several days or possibly even weeks for your system to adjust to your new way of eating.
But, in good time you'll be so happy and proud of yourself that the wait will be well worth it!
Be sure to sign up for my free
Natural Health Newsletter
.
Click here for the
Site Map
.
Articles you might also enjoy:
How to Relieve Constipation Naturally
Healthy Fruits and Vegetables High in Fiber
Why is Exercise Important - Benefits of Exercise
Diabetes Nutritional Gains from Healthy Whole Grains
To subscribe to the Natural Health Newsletter, just enter your email address in the subscribe box at the bottom of this page.
©Copyright by Moss Greene. All Rights Reserved.
Note: The information contained on this website is not intended to be prescriptive. Any attempt to diagnose or treat an illness should come under the direction of a physician who is familiar with nutritional therapy.


Related Articles
Editor's Picks Articles
Top Ten Articles
Previous Features
Site Map





Content copyright © 2022 by Moss Greene. All rights reserved.
This content was written by Moss Greene. If you wish to use this content in any manner, you need written permission. Contact Moss Greene for details.