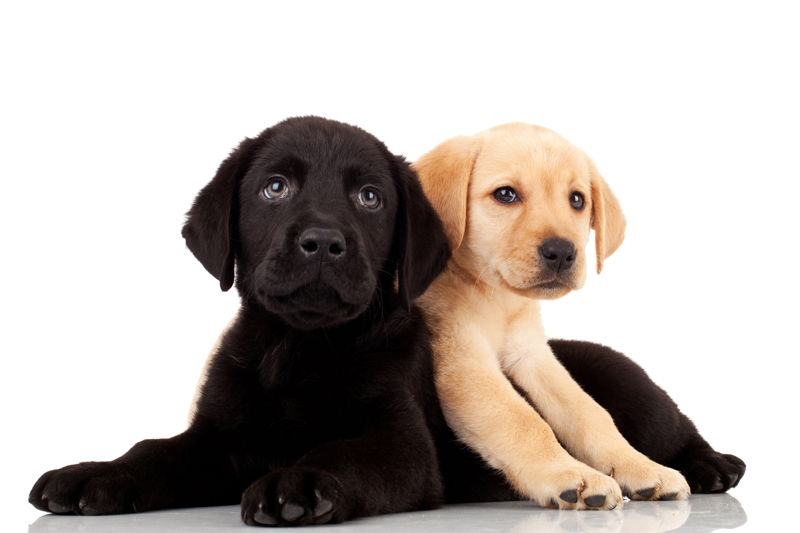 Fall

Fleas

The hot days of summer are almost behind us, but that doesn't mean you can let down your guard and forget about flea and tick protection. Fall is still flea and tick season in most areas. Since fleas thrive in temperatures around 70 degrees, September is often the worst month for flea problems. Ticks populate in piles of fallen leaves. Though many pet owners think these parasites are primarily a warm weather problem, flea and tick protection is essential this time of year. Fleas live all year long in warm southern climates. They can also live year round in a warm house.

If you've been successfully using a flea preventative, continue to use it as directed. If your dog is not protected from the torment of fleas, please read on......
You know how much one small insect bite can itch. Imagine not one but 10, 20, 50 or more bites at one time. While living and feeding on a dog, a single flea can lay hundreds of eggs. Besides itching and discomfort, flea bites can cause serious skin irritation. Some dogs will develop an allergy to flea saliva. Dogs with flea allergic dermatitis will suffer intense itching and aggravation from even a single flea bite. Vigorous scratching will cause hair loss and the formation of scabs, leading to bacterial skin infection.
Fleas can also cause illness unrelated to itching and skin problems. Since fleas feed on an animals blood, severe infestations may cause flea bite anemia, especially in in puppies, and in very small or weak dogs. This can be life threatening and may require hospitalization and blood transfusions.
Dogs can become infected with tapeworms after having fleas. When an animal has tapeworms, worm segments are often seen in the stool and on the skin and hair around the infected animal's anal region. When the segments dry, they release hundreds of eggs. Flea larvae on the stool or on the animal ingest these eggs. New tapeworm larvae develop in the flea larvae. When an animal ingests infected fleas while grooming, a tapeworm develops in that animal's intestine. To successfully eliminate tapeworms, every dog and cat in the house should be treated and fleas must be completely eliminated.
The cost of flea protection with some of the newer products might sound a bit high, but it's far less than dealing with complications to your dog's health caused by fleas. There's a variety of very effective liquid topical treatments that make it easy to prevent and control fleas and ticks. Some brands, sold over the counter, are applied once a month. Other topical flea control products that last from 1 to 3 months are available only from a veterinarian. There's also a prescription flea preventative medication that's administered orally, but that must be started before flea season.
Topical products kill fleas on contact. They are applied as a liquid, then they dry and disperse through a dogs coat. Topical flea treatments are usually sold in packs of 3 single dose vials or tubes, pre-measured according to a dog's weight. When applying these spot-on products, it's very important to part the hair to make sure the liquid goes directly on the dog's skin. Beginning at the shoulder blades, apply the liquid in a line, ending directly above the of the base of it's tail. For a short time afterward the dogs hair may feel slightly greasy over the line where it was applied.
If you have more than one dog, separate them from each other for a few hours after applying a new treatment. If a dog who is protected by a topical flea control product needs a bath, use a gentle shampoo that won't wash away the protection.
A warning to owners of both dogs and cats - Some brands of topical flea control contain a chemical called permethrin. While this is safe for use on dogs, it must not be used on cats. The directions on the dog flea treatment packages do include this warning. Be sure to carefully read the directions on all flea control products before applying them to your pets. Treat your cats with a flea control product made specifically for cats.
There are many other products available to kill fleas on pets. Most shampoos, powders, and sprays only kill the fleas present on an animal when the products are applied. They have little residual effect. Flea control rinses and dips will kill fleas and they do have a slightly longer residual effect, but they contain more toxic chemicals. They should only be used by veterinary clinics and professional groomers. Research has shown that ultrasonic pest repellent devices are useless for flea and tick control.
Not as widely used as they were before more effective topical products became available, certain brands of flea and tick collars can provide some protection for as long as 6 weeks. Flea and tick collars are toxic when ingested. Because puppies and even some older dogs might chew on the collar another dog or cat is wearing, flea and tick collars should not be used if you have more than one dog, or if you have both dogs and cats.
Never use chemical flea and tick control products on puppies or on pregnant, very old or debilitated dogs without your veterinarian's approval. Flea combs can be used even on puppies too young for chemical flea and tick control. After regular grooming, run a flea comb through the dogs hair. The closely set teeth will pick up and extract fleas and flea eggs.
Frequent scratching and tiny reddish-brown specs on a dog's skin, (flea excrement), are telltale signs that fleas are present even if you don't find the actual fleas. A flea comb is also a useful tool for finding fleas on a dog. If fleas are still a problem after treating your dog with a proven, reliable product or if there's a severe infestation, treating your home must be done in conjunction with treating your pets.
To take care of a thriving home flea population, remove and wash all pet bedding. Before using a chemical flea control product, thoroughly vacuum your carpets. This removes many fleas, eggs, and larvae and also raises the carpet nap to increase penetration of the spray down to the carpet base. Vacuum under throw rugs, under beds and other furniture, along baseboards and under baseboard heaters. Vacuum upholstered furniture including beneath chair and sofa cushions. Pay special attention to areas around your dogs crate, bed and any rugs or furniture where your pet lays. After vacuuming, empty bagless vacuum cleaner receptacles and dispose of vacuum cleaner bags in outdoor trash cans.
A variety of room sprays and indoor foggers are available that will kill fleas, ticks and other insects in rugs, carpeting, furniture and draperies. Foggers are simply set off in the middle of a room. Aerosol products which can be directed at the areas mentioned above, where fleas and their eggs and larvae are likely to be, can be more effective. Before using a fogger or room spray, remove food and water bowls, toys, etc. Cover or remove fish tanks. All pets and people (except the person setting the fogger or doing the spraying), must be out of the house during the treatment and remain off the premises for an amount of time which may vary according to the product being used. Always allow sufficient time for furniture, carpets and all sprayed areas to dry completely. Open windows and use fans to clear the air.
After treating your pet and successfully removing fleas from your home, vacuum frequently and wash your pets bedding regularly. For severe infestations treatment by a professional pest control service might be needed.
Prevention is always the best flea control. To protect your pets and your home, follow your veterinarian's recommendations and use flea control products according to directions for safe, year-round protection.
Go to "Tick Tips"
---
---
I highly recommend Frontline Plus!

It's the only flea preventative I use on my dogs.
---
You Should Also Read:
A Dog Lovers Guide to the Internet
Dog's Shopping Guide
Tick Tips


Related Articles
Editor's Picks Articles
Top Ten Articles
Previous Features
Site Map





Content copyright © 2022 by Sandy Moyer. All rights reserved.
This content was written by Sandy Moyer. If you wish to use this content in any manner, you need written permission. Contact Bettina Thomas-Smith for details.