Are You Safe to Drink and Drive ?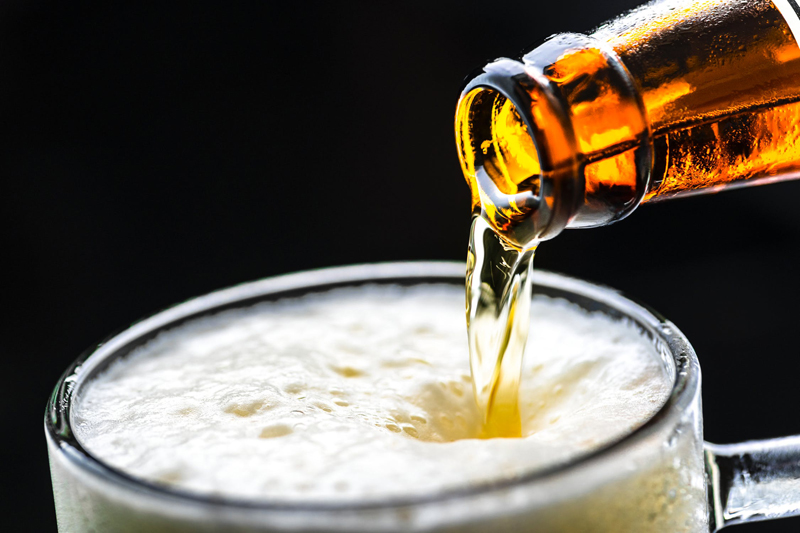 When I was a young adult, my parents always warned me that drinking and driving do not mix. "If you've been drinking and you had too much to drive, call us. We'll come and get you, no questions asked." So went the mantra.
Although such a sweet offer was placed under my nose, the decision on how much was too much was still left up to me. How would I know I had crossed the threshold? Did I need to be consciously slurring words or tripping over my own feet? It's not easy facing the extra expense or "holding time" required to make a rational decision about alcohol. With impaired judgment as one of the first signs of intoxication, it is not surprising that so many people reach beyond the law into the realm of unacknowledged intoxication.
My own memorable event of those long-gone days occurred after hours spent at a flashy Main Line night club in search of loud music, flowing drinks and alpha males. There is no question that I, the driver, had too much to drink. Amid all the lights and glitter, my girlfriend and I suddenly decided that Philadelphia would be more exciting, so we set off, ripping along the highway at speeds that would make a police officer salivate. A traffic light abruptly loomed out of the darkness, glaring like the blood of Lucifer. Impaired judgment was working full throttle as I slammed on the brakes. We were aware of an acrid odor that filled the air, but only paid fleeting attention to it.
It was late, so there was little traffic. Ten minutes later, we arrogantly cruised down Broad Street Philadelphia…the same Broad Street made famous by the Mummers' of Two Street and the "Broad Street Bullies" Hockey Team. We were our own bullies, invincible…proud, the curse of the young. As we approached a traffic light, I recalled the acrid smell. The screech of a night owl would pale by comparison to the sound that resonated from my car, magnified by the darkness and the empty streets. The force of my past "error" had ripped the brake shoes completely from their drums, leaving me little ability to stop the car. Sheer will and determination saved our necks. We endured the piercing shrieks of the car, screaming metal against metal as I stood, heart and soul, on the brake pedal. Time to call Dad and test the theory…
We waited on the dark street for over an hour. It was three a.m. when he arrived, but he said nothing. We were the lucky ones. Unhurt. Embarrassed. Alive.
Those days seem like ancient history. Laws have become stricter. The National Minimum Drinking Age Act of 1984 states that revenue will be withheld from states that allow the purchase of alcohol by anyone under the age of 21. Although the public and private "possession" age is 21, most states do not specifically prohibit "consumption" among young adults or minors in the private sector.
Laws that limit Driving Under the Influence (DUI) or Driving While Intoxicated (DWI) enforce much stricter penalties for lack of good judgment. All fifty states and the District of Columbia have "per se laws" that deem it a crime to drive with a Blood Alcohol Level, or BAC, at or above a determined level for that state, usually .08% (except for Colorado, Delaware and Minnesota, where the BAC is set at .10%). The Federal Aviation Regulations for piloting an aircraft set the BAC standard for airmen at less than .04%. In addition, forty-three states allow driving privileges for some "offenders" upon certain conditions, i.e., only in vehicles equipped with ignition interlocks. These devices analyze a driver's breath, and disable the ignition if the driver has been drinking.
Forty states and the District of Columbia impose harsher penalties for drivers with BAC measurements that are considerably higher than those set as minimum criminal "drinking and driving" levels, indicating the drinker has knowingly consumed alcohol in "high octane" proportions and still made the decision to drive. These "Enhanced Penalty" BAC Levels range from .15% in some states to .20% in others.
One way to protect yourself, both physically and legally, is with personal monitoring of your BAC after drinking alcohol. The Alcomate Phoenix Breath Alcohol Tester, made by AK Solutions of Palisades Park, New Jersey, is a reliable instrument for screening purposes. It uses a pre-calibrated technology that allows you to replace the sensor module after 200-300 tests. It comes with a replaceable mouthpiece, and stores two back-up mouthpieces in the battery compartment.
Its sleek, compact size is easy to carry and easy to use. Simply depress the button, wait for the screen to read "blow," seal your lips around the mouthpiece, then blow smoothly and steadily. Your BAC is recorded on the screen, and you have no doubts about whether you can legally, and safely, drive a motor vehicle.
The Alcomate Phoenix comes with a carrying pouch, strap handle, 2 AA-batteries, and replacement mouthpieces. Approvals have been granted by the FDA 510(k), DOT/NHTSA, US Coast Guard, and is ISO 9002 certified. At a retail price of about $124, it is an investment in your future that can be worth its weight in gold.
I purchased mine at Keystone Homebrew: https://www.keystonehomebrew.com/ They will be happy to take your order online.
Cheers!
 
You Should Also Read:
Hangover Symptoms - Hangover Treatments
Hangover Cures - A Beer Fox Guide
The Beautiful Beer Belly


Related Articles
Editor's Picks Articles
Top Ten Articles
Previous Features
Site Map





Content copyright © 2023 by Carolyn Smagalski. All rights reserved.
This content was written by Carolyn Smagalski. If you wish to use this content in any manner, you need written permission. Contact Carolyn Smagalski for details.