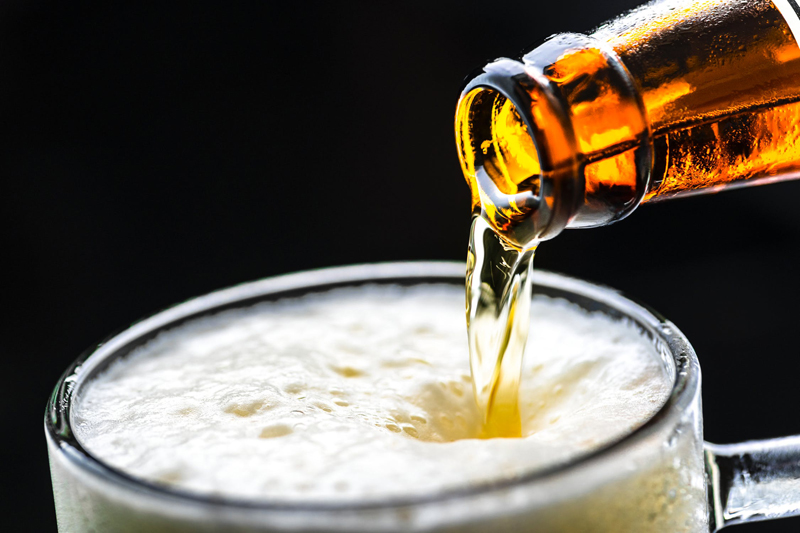 As winter moves behind us in the Northeastern section of the USA, the anticipation of warmer weather and bare midriffs moves into focus. Those firm, flat abs make for great eye-candy, especially when framed by low slung jeans or a belly piercing. They display a personal commitment to look your best, consistent with the selection of low-fat food choices and a healthy lifestyle.


Can you drink beer and still maintain that svelte figure? Take a look at the beer drinkers in this article. I asked them to show you their beer bellies, and they have happily obliged. These are beer drinkers who consume beer in moderation, eat nutritious foods and consistently exercise by swimming, biking, dancing or horseback riding.

Moderate Beer Drinking Promotes Good Health

The results of several worldwide research studies involving thousands of test subjects link moderate beer drinking with good health. In fact, studies show that women who drink beer tend to weigh less than their non-beer drinking counterparts. Those who consume beer in moderation enjoy better health and a longer life than those who abuse alcohol or those who totally abstain from drinking it.


One such study, led by S. Mannisto, K. Uusitalo, E. Roos and colleagues appeared in the European Journal of Clinical Nutrition evaluating "alcohol beverage drinking, diet and body mass index in a cross sectional survey." This study was done in association with the National Public Health Institute of Finland and the U.S. National Cancer Institute. Research concentrated on a significant subject base (27,215 middle-aged men and women) identified no significant association between beer drinking and a beer belly. Beer-drinking women weighed-in at lower levels than teetotalers. The study concluded that over consumption of food and a sedentary lifestyle with significantly low activity levels caused beer belly, not beer.

The World Health Organization verifies this conclusion, citing a growing obesity epidemic in the global arena. Diets are becoming richer in fat. Lifestyles display lower activity levels due to automatic transportation, technology in the home, and more passive leisure pursuits.


Martin Bobak, University College of London, led a study at the Institute of Clinical and Experimental Medicine in Prague, Czech Republic, aimed at whether there is a link between beer drinking and beer belly. The Czech Republic was chosen because it has the highest per capita beer consumption in the world. This study compared body mass index to waist-hip ratio among 891 men and 1098 women between 25 and 64 years of age. Data showed that women who drink beer tend to weigh less. It also concluded that beer belly is not caused by beer.


An Italian study, led by Pasquale Strazzullo of the University of Naples showed that poor diet and lack of exercise play a role in the beer belly phenomenon, but genetic programming may significantly contribute to the tendency to develop a beer belly. The genetic variant known as DD may predispose some people to develop fat around the stomach.

These studies are based on moderate beer consumption. Evidence reveals that heavy alcohol consumption contributes to the formation of visceral fat around the small intestines and liver. The advanced drinker does not display this excess layer of fat. Continuous extreme alcohol consumption is linked to cirrhosis of the liver and to breast cancer.

The broad range of global research studies, conducted over the course of two decades, show that beer, in moderation, is part of a balanced diet that provides essential vitamins and minerals to the body.

Cheers!
 
You Should Also Read:
Heart Healthy Beer
Grand Embellishment of Food with Beer
Does Carmen Electra Drink Chimay ?


Related Articles
Editor's Picks Articles
Top Ten Articles
Previous Features
Site Map





Content copyright © 2022 by Carolyn Smagalski. All rights reserved.
This content was written by Carolyn Smagalski. If you wish to use this content in any manner, you need written permission. Contact Carolyn Smagalski for details.