Choosing a Leader - David of the Bible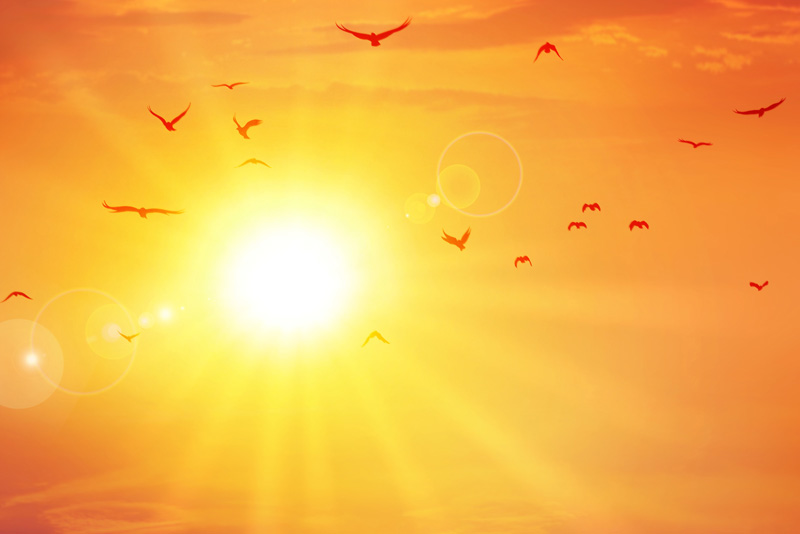 It was sometime between 1050 and 1010 BC. Saul, the reigning king of Israel, had become rebellious and self-centered. Therefore, he had lost God's favor. He had been warned that his kingdom would not endure because the Lord sought
"a man after His own heart"
1 Samuel 13:14
God sent the prophet Samuel to Jesse of Bethlehem because he had chosen one of Jesse's sons as the next king of Israel. To avoid Saul's anger, Samuel went in secret, in the guise of offering a sacrifice. He took a heifer and told the elders of the town to consecrate themselves and to attend the sacrifice with him. Then he invited Jesse and his sons and consecrated them.
(To consecrate means to set apart for sacred purposes - to purify. They washed themselves and their clothes in a special ceremony. It signified going before God with a pure heart.)
When Jesse and his sons arrived, Samuel saw Eliab, a kingly appearing young man. Samuel thought he was the one, but the Lord said, "Do not consider his appearance or his height, for I have rejected him."
So Jesse called another son, Abinadab, but Samuel said he was not the chosen one. Jesse called his son Shamnah but Samuel said this was not the one, either. This went on until he had seen seven sons.
Something was wrong. The Lord had told Samuel that it would be Jesse's son and God does not lie. He asked Jesse, "Are these all the sons you have?"
Jesse answered that he did have another but he was the youngest and they had left him out tending the sheep. Evidently, Jesse had not thought he was worthy yet to go with them to attend the sacrifice.
So they sent for David. The Bible says that Jesse's son David was bright eyed and healthy looking. The Lord told Samuel that this was the one who would be the next king. David, the youngest, was anointed in front of his family and from that day on, "the spirit of the Lord came upon David in power".
(Samuel anointed David by pouring a mixture of fine olive oil myrrh over his head. This signified the presence and power of the Holy Spirit of God in his life and that he was set aside for God's purpose. )
All this was done in secret. God had chosen David, but it wasn't time for him to take the throne in front of the people of Israel. Saul maintained his position until his death. However the Spirit had left him when David was anointed. David went back to tending sheep until the Lord was ready for him.
1 Samuel 16:17 says "The Lord does not look at the things man looks at. Man looks at the outward appearance, but the Lord looks at the heart."
How often do we judge a person simply by appearance? We make our assumptions at first sight. Does he look strong, confident, or intelligent? Does he dress well? Does good bone structure mean that he has good character? And, how often are we fooled?
God looks at the heart and He judges a person's faith and character. Those are the two traits that God looks for when searching for someone
after His own heart
. Aren't they traits that we should be looking for also?
You Should Also Read:
Amos
Joel Means Yahweh is God
Hear God Speak


Related Articles
Editor's Picks Articles
Top Ten Articles
Previous Features
Site Map



Follow @LynneChapman
Tweet





Content copyright © 2022 by Lynne Chapman. All rights reserved.
This content was written by Lynne Chapman. If you wish to use this content in any manner, you need written permission. Contact Lynne Chapman for details.