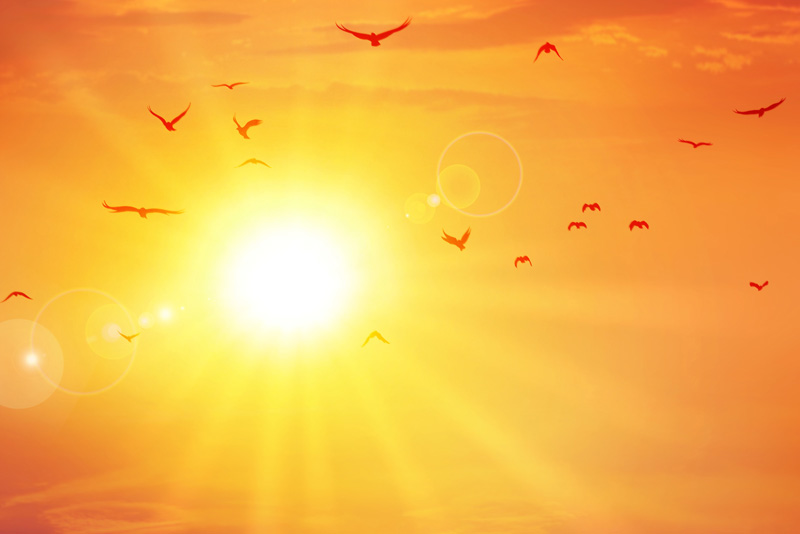 How does God speak to us? He told the prophet Elijah to stand on the mountain because He was going to pass by. A powerful wind came and tore the mountain apart and shattered rocks, but the Lord was not in the wind. Then there was a mighty earthquake, but the Lord was not in the earthquake. Then there was a fire, but the Lord was not in the fire. Then Elijah heard a gentle whisper and he went out to stand in the presence of the Lord.
We often expect God to do something powerful and loud to let us know he's sending us a message. Indeed it may take an earthquake to capture our attention, so how often do we wait for a gentle whisper? How often are we quiet enough to hear Him whisper? When we finally sit down and find that quiet spot, are we planning, listing, thinking, and scheming? What would happen if we leaned toward Him, listening intently?
Lectio Divina is a Latin term, meaning Divine or Holy Reading. It is an ancient art of praying the scriptures and is thought to have been practiced by all Christians at one time. It is slow, contemplative and quiet. It involves reading Scripture until you hear God's word for you for that day.
Step 1. Lectio means reading and listening. Choose the text. Read it aloud, then read it again, aloud or to yourself, slowly and attentively. Listen to hear a phrase or perhaps only a word that is God's word for you. You will recognize it. God is fully capable of revealing it to you.
Step 2. Meditatio means meditation or reflection. Once you have found your word or phrase, take it in, ponder it and gently repeat and memorize it.
Step 3. Oratio means prayer or response. In this, our response, we take our most difficult or painful experiences and any images or memories that come to mind, and hold them up to Him. We gently recite over it the word we have been given.
Step 4. Contemplatio means contemplation or rest. This is the time to cease from speaking, even inwardly, and to rest in His presence.
When you embark on Lectio Divina, remember that the amount of text will depend on God's plan not on yours. It may be no more than a passage or two. And there is no set time limit. It depends on God's Spirit, not on your agenda.
The first time I tried Lectio Divina, I had the feeling that I had to look for God's word for me, but, thinking about who God is, I realized the He doesn't need my help in speaking to me. He only needs me to listen. The biggest challenge is to get away from the noise and business of my life and to stop making mental lists and to stop using my quiet time as preparation for my writing or a bible study class. This time is set aside for God to speak to me and for me to listen.
.
You Should Also Read:
The Sustenance of God's Word
And When You Pray


Related Articles
Editor's Picks Articles
Top Ten Articles
Previous Features
Site Map



Follow @LynneChapman
Tweet





Content copyright © 2022 by Lynne Chapman. All rights reserved.
This content was written by Lynne Chapman. If you wish to use this content in any manner, you need written permission. Contact Lynne Chapman for details.