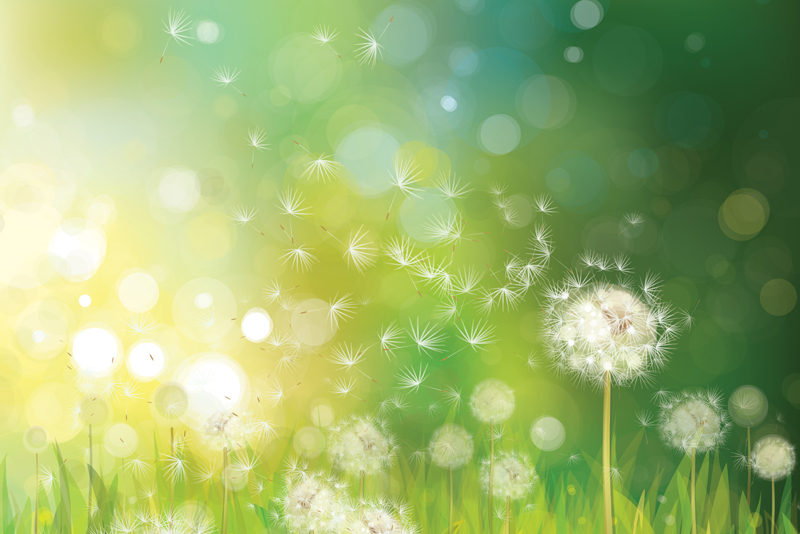 Allergy symptoms can sometimes be caused or made worse by a beloved pooch, feline or other family pet. According to the Asthma and Allergy Foundation of America, 15-30 percent of allergy sufferers are allergic to dogs, cats, or other animals. Cat allergy is the most common with approximately 10 million people in the U.S. experiencing symptoms around felines. The good news is many allergy sufferers can still happily co-exist with their pet if certain precautions are taken.

The cause of pet allergies is the immune system over-reacting to proteins in animal saliva, dander, or urine. Animal allergies tend to run in families and result from a genetic hypersensitivity to these proteins or allergens. Animal allergens are carried through the air, and then settle and collect on surfaces such as bedding, clothing and furniture. These allergens can remain on surfaces and in the air for months.

Symptoms include coughing; itchy, watery and swollen eyes; sneezing, runny nose or nasal congestion; rash on the face, neck, and upper chest; and shortness of breath or wheezing. They may occur anywhere from 30 minutes to several hours after exposure.

Cat Allergies

If you are allergic to cats, the cause of your sensitivity is a protein called Fe d 1, found in their saliva. This cat allergen is transferred to the cats' hair and skin every time they groom themselves.

Dog Allergies

Dander and saliva also are the cause of dog allergies. A common myth is that some breeds cause less allergic reactions than others. The truth is all dogs have dander, which can cause an allergic reaction. Your best defense is reducing the amount of dander by regularly brushing and bathing your pet.


Other Animal Allergies

Guinea pigs, rabbits, gerbils, mice, and hamsters contain a protein in their urine which can cause allergy symptoms. Allergies to birds are caused by a protein in their droppings.


Living With Your Pet

The Asthma and Allergy Foundation of America makes the following recommendations:

•Add an air cleaner such as a HEPA (high efficiency particulate air) filter to central heating and air conditioning, and use the filter for at least 4 hours each day.
•Opt for bare floors and walls which should be mopped daily. If carpeting is necessary, choose one with low pile and steam clean it often.
•Cover bedroom vents with a filtering material (e.g., cheesecloth).
•Have the pet brushed thoroughly daily (outside) to remove dander and washed every week.
•Keep your pet outdoors or only in one room.
•Provide a bed for your pet to sleep on and wash your pet's bedding weekly.
•Keep the animal out of the bedroom of the allergic person and clean the bedroom thoroughly.
•Use a vacuum with a HEPA filter if possible and wear a dust mask to vacuum. Clean frequently anything made of fabric such as upholstered furniture, drapes, and curtains.
•Ask a non-allergic person to clean your pet's cage, preferably outdoors.
•Wash your clothing after wearing it – don't put worn clothing (exposed to allergens) back in your closet with your clean clothes.
•Shower and wash your hair every day to remove allergens from your skin and hair.
•Talk to your doctor about the different options for allergy treatments so that you and your pet can live together comfortably.




Related Articles
Editor's Picks Articles
Top Ten Articles
Previous Features
Site Map





Content copyright © 2021 by Sheree Welshimer. All rights reserved.
This content was written by Sheree Welshimer. If you wish to use this content in any manner, you need written permission. Contact Sheree Welshimer for details.