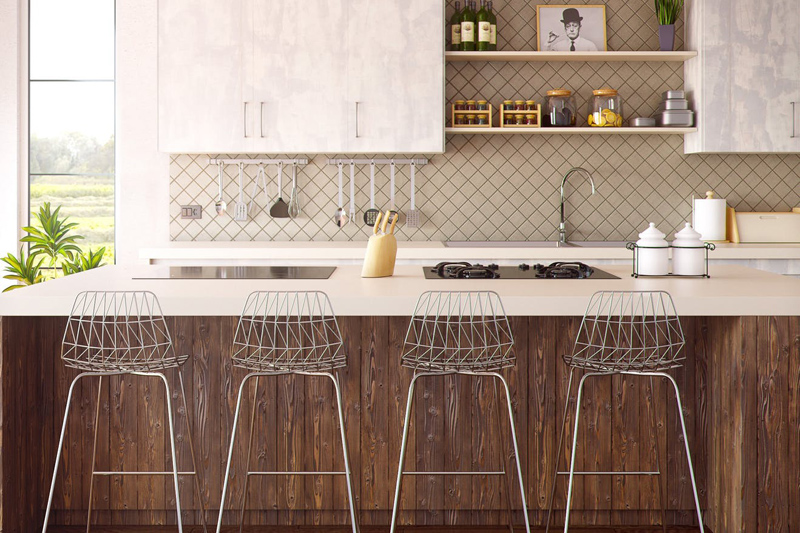 Jalapeno Poppers
Jalapeno pepper halves are stuffed with cheese, battered, breaded and deep fried.
jalapeno peppers - about 12
8 oz. cream cheese
8 oz. shredded cheddar cheese
1 egg, beaten
1 cup milk
1 cup flour
1 cup dry bread crumbs
vegetable oil for frying
Preparation -
Wash, seed, and halve the jalapenos. (Wear gloves to protect your hands.) For the filling, mix the cream cheese, with the shredded cheddar cheese. Stuff the pepper halves with the cheese filling.

In a small bowl, combine the egg and milk. Pour 1 cup flour into a second bowl. Dip the stuffed peppers in the egg/milk mixture, then in the flour. Lay the coated peppers on a wax paper lined tray to dry for about 10 to 15 minutes. Pour 1 cup dry bread crumbs into a bowl. Dip the peppers in the egg/milk mixture again, then in the bread crumbs. Let them dry for another 10 to 15 minutes. Repeat the last step one more time, then deep fry the coated peppers in hot oil (365º to 375º) for 3 to 4 minutes each, or until they are browned the way you like them. Drain on paper towels.

Jalapenos are hard to coat, so they really need the triple coating. This also works well for other fried veggies, shrimp, cheese sticks, etc. Instead of plain bread crumbs, you can use seasoned bread crumbs, corn meal, cracker meal, or cornflake crumbs.