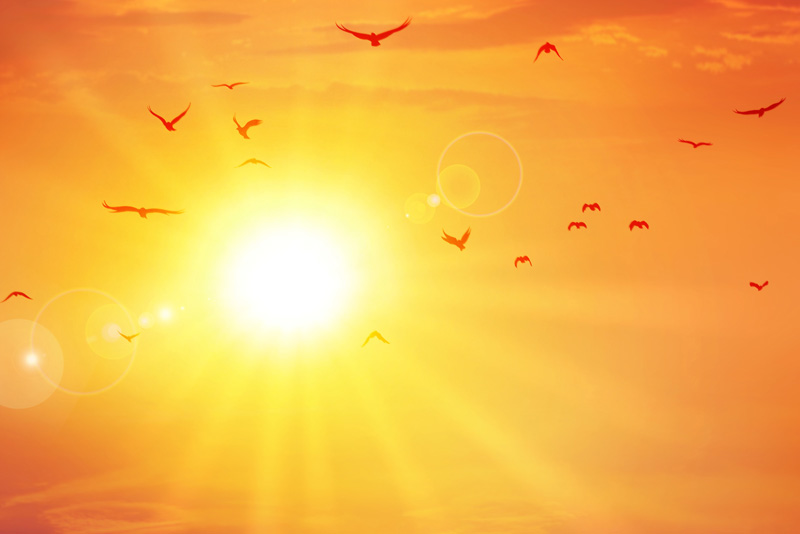 God says to "Be holy because I am holy." The apostle Peter quoted this from the Old Testament, Leviticus 11:44.
In thinking about this command; taking in the full scope of it, I see that it is no easy task. It isn't something that comes naturally to someone who has lived many years before meeting Jesus. Even those who were saved at a young age have trouble maintaining this quality of living.
What does "me being holy" look like? In the book of Colossians (in the Bible) Paul gave some rules for holy living. He says that since I have been raised with Christ, my daily life should reflect that. I must:
Center my heart on things above, where Christ is seated at the right hand of God. My life should always be moving in that direction.
Center my mind on things above, not on earthly things. I should be concerned with what is eternal, not overly impressed with what is temporary.
Paul lists things that believers should get rid of - things that are not part of a holy life.
Get rid of whatever belongs to an earthly nature; sexual immorality, impurity, lust, evil desires and greed (which is idolatry.)
Get rid of anger, rage, malice, slander and filthy language.
Do not lie to each other. A believer, identifying himself with Christ, must not lie. Christ is the Truth.
All of these habits "these sins" were put to death when I accepted Jesus' sacrifice for my salvation. They are not part of my eternal life even though I sometimes forget and fall back into old habits. Paul says I am to act like the Christian saved by grace, that I am.
I am to clothe myself with compassion, kindness, humility, gentleness and patience. To clothe myself would be to cover myself with these godly attributes.
Forgive others just as the Lord forgave me.
Put on (clothe myself in) love, which binds all of these traits together.
Living a holy life can seem like a tough job. I can see that dedicating everything I do to God will change every part of my life. It will change who I am. Fortunately, since I belong to Christ, I am renewed and am being constantly renewed in Him. As I yield to Christ's love for me, my life is evolving into the life that God wants for me. Jesus is the Way, the Truth, and the Life.
You Should Also Read:
What Does It Mean to Be Holy ?
Love - A Fruit of the Spirit
Stress Relief


Related Articles
Editor's Picks Articles
Top Ten Articles
Previous Features
Site Map



Follow @LynneChapman
Tweet





Content copyright © 2021 by Lynne Chapman. All rights reserved.
This content was written by Lynne Chapman. If you wish to use this content in any manner, you need written permission. Contact Lynne Chapman for details.