English Sunday Roast Dinner Recipe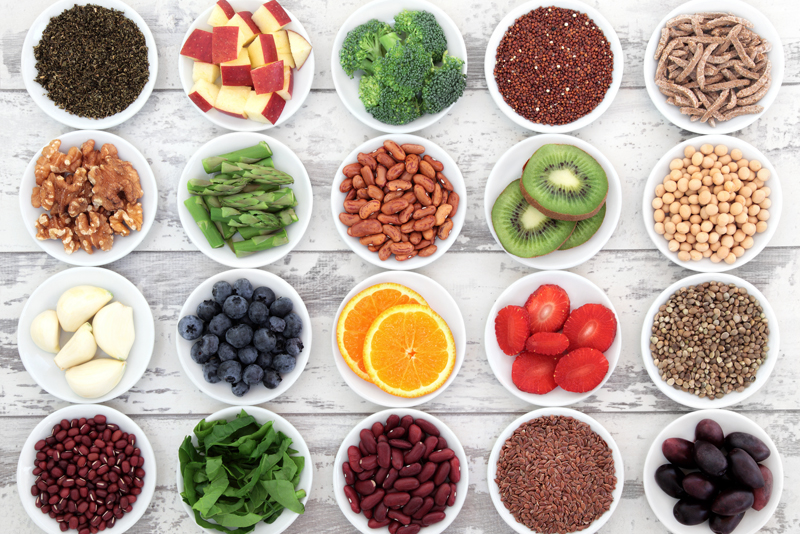 My Grandma Niederhauser made a beef roast for my Grandpa almost every Sunday for over 72 years. I figure, allowing for an occasional change in the menu, that she cooked approximately 3600 roast beef dinners during her married life. Roast Beef was Grandpa's favorite, and he never got tired of it over those 72 years.
It is also a tradition in England to serve a Sunday Roast Dinner according to my flight attendant friend, Susan, who grew up in England, and who patiently answered my food questions so that I could publish authentic recipes in my Harry Potter Celebration articles. Of course, a good horseradish sauce is always served with an English beef roast; I've included an easy recipe.
Standing Rib Roast
Of course the standing rib roast (which is also called Prime Rib) is the meat of choice for Sunday Roast dinner, but with prices as they are, most of us can't afford it too often. It is, however, one of the easiest dinners to put together, and is fancy enough for company. It also renders enough rich meat drippings to make both gravy or au jus and Yorkshire pudding.
All you have to do is rub the outside of the roast (5-6 pounds is a good size) with salt and freshly ground pepper, place the roast in a shallow roasting pan (no rack needed since the ribs act as a rack), and place it in a 450° oven for 25 minutes, then reduce the heat to 350° for about 15 minutes per pound. I like to use a meat thermometer and roast mine to 140°, then remove it from the oven, put it on a serving platter, cover it with aluminum foil and let it sit until I finish the Yorkshire pudding and mashed potatoes. While the meat is roasting, I also roast some carrots, onions, and if I'm being traditional, parsnips, turnips or rutabagas (the English call them Swedes) to be served with the dinner. (I just rub them with a little olive oil, salt and pepper them well, and put them on a baking sheet until they are tender and golden.)
Ribeye Roast
A Ribeye Roast is also very easy. Preheat the oven to 350°. Rub a 4 pound ribeye roast with salt and pepper and place it on a rack in a shallow pan, fat side up. Insert a meat thermometer in the thickest part of the meat. Place in the preheated oven and roast for 25-30 minutes per pound, or until the thermometer registers 140° for medium rare or 150° for medium. Remove from the oven and tent with foil; let the roast sit at least 20 minutes. The temperature will rise as the roast sits.
If you want to roast vegetables with your ribeye roast, cut peeled potatoes, carrots, onions, parsnips, and rutabagas or turnips into quarters, toss with a little vegetable oil, and add salt and pepper. After the roast has cooked for about 45 minutes, arrange the vegetables around it or on a separate pan (Susan says they use a separate pan in England) and let them cook until tender. They should be done about the same time as the roast. I prefer mashed potatoes so that I can serve Shepherd's pie with the leftovers, so I cook my potatoes separately.
Chuck or Rump Roasts
The cheapest roasts are chuck or rump roasts, which should be browned well before cooking so that there are good drippings. Place a little oil in a large skillet and brown the roast over medium high heat on all sides. Transfer the roast to a large slow cooker, add plenty of salt and pepper, then pour 1/2 cup red wine mixed with 2 teaspoons granular beef bouillon over the roast. Cover the pot, turn it to low, and cook for six to eight hours. With this method, you will get lots of rich flavorful broth to make gravy.
About an hour before dinner, I make the Yorkshire pudding in the skillet that I browned the roast in. If I want roasted vegetables, I do as in the standing rib roast, rubbing them with a little oil and roasting them in the oven. They may also be added to the slow cooker when starting the roast; they don't get brown and crisp, but they do taste good that way too.
Creamy Horseradish Sauce
If you want to serve a good, light horseradish sauce with the Standing Rib Roast or the Ribeye Roast, whip 1 cup heavy cream to stiff peaks, then fold in several tablespoons of prepared horseradish to taste. That's it!
After dinner, save the leftovers for a traditional Shepherd's Pie.
You Should Also Read:
Harry Potter and Quick Cooking
Shepherd's Pie


Related Articles
Editor's Picks Articles
Top Ten Articles
Previous Features
Site Map





Content copyright © 2022 by Karen Hancock. All rights reserved.
This content was written by Karen Hancock. If you wish to use this content in any manner, you need written permission. Contact Karen Hancock for details.