Learning to Drive Film Review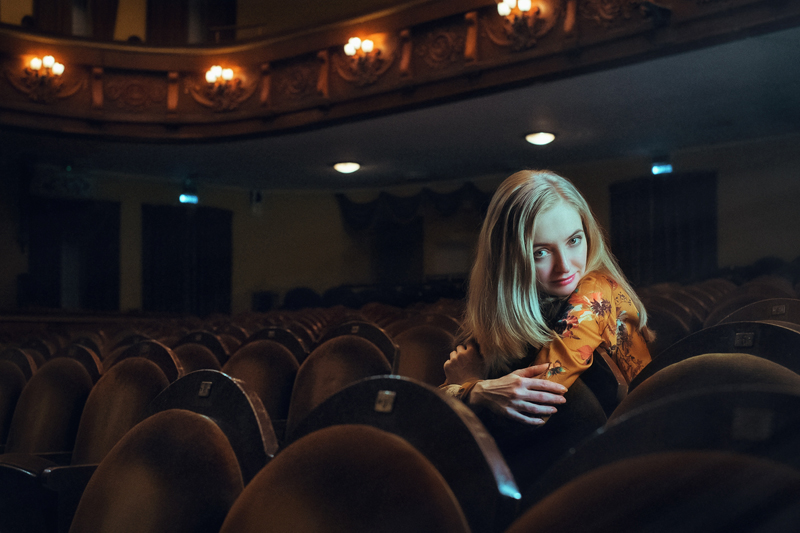 There is an entire subset of "chick flicks" that features a middle-aged woman whose marriage falls apart and after a series of tribulations, usually financial, she emerges triumphant. "Learning to Drive" has a slightly different perspective. New Yorker Wendy Shields, whose husband leaves her after two decades of matrimony, is the family breadwinner. She is a successful literary critic who enjoys her work. The one asset her former husband possesses, that she does not, is a driver's license.

Wendy (Patricia Clarkson) begins driving lessons with Darwan (Ben Kingsley), so that she can visit her daughter living in Vermont. Darwan is a driving instructor with a philosophical bent. When Wendy exhibits fear behind the wheel, Darwan tells her that fear is good. "When you are afraid, you pay more attention. No more tuning out," he says. His pronouncements are often metaphors for what is occurring in Wendy's life. Darwan, in turn, seeks her advice on how to treat his new wife, a marriage arranged in his native India.

"Learning to Drive" is based on an essay by feminist writer Katha Pollitt. The film, written by Sarah Kernochan, imagines a romantic attraction between student and teacher that does not exist in Pollitt's article. Kernochan also changes the nationality of Pollitt's driving instructor, who was Filipino. By making the character Darwan a Sikh from India, Kernochan illustrates the perils of being a Sikh in the post-9/11 world. Darwan is frequently insulted by angry New Yorkers who assume he is a Muslim. During one of Wendy's lessons, a pedestrian pounds on the hood of the car and calls Darwan "Osama". When she asks him how often something similar occurs, he answers "every day."

Ben Kingsley and Patricia Clarkson both appeared in a previous film directed by Isabel Coixet, "Elegy" (2008). The trio apparently enjoys working together, and one cannot fault the performances given by Kingsley and Clarkson. Coixet could have created more visual interest, however. There is only one beautiful close-up in the film, a shot of Darwan and his new bride Jasleen (Sarita Choudhury). Due to cultural sensitivities, there is no explicit physical contact shown between the two Sikh characters. Coixet has to suggest intimacy in other ways. Near the end of the film, Darwan and Jasleen are seated next to each other, fully clothed. As Darwan touches Jasleen's cheek, their luminous faces fill the frame.

"Learning to Drive" was originally released in the US in 2015. It is rated R for explicit language regarding sexuality and one sex scene. Available on DVD and Amazon Video, I watched the film at my own expense. Review posted on 3/26/2016.
You Should Also Read:
I'll See You In My Dreams Film Review


Related Articles
Editor's Picks Articles
Top Ten Articles
Previous Features
Site Map





Content copyright © 2021 by Angela K. Peterson. All rights reserved.
This content was written by Angela K. Peterson. If you wish to use this content in any manner, you need written permission. Contact Angela K. Peterson for details.