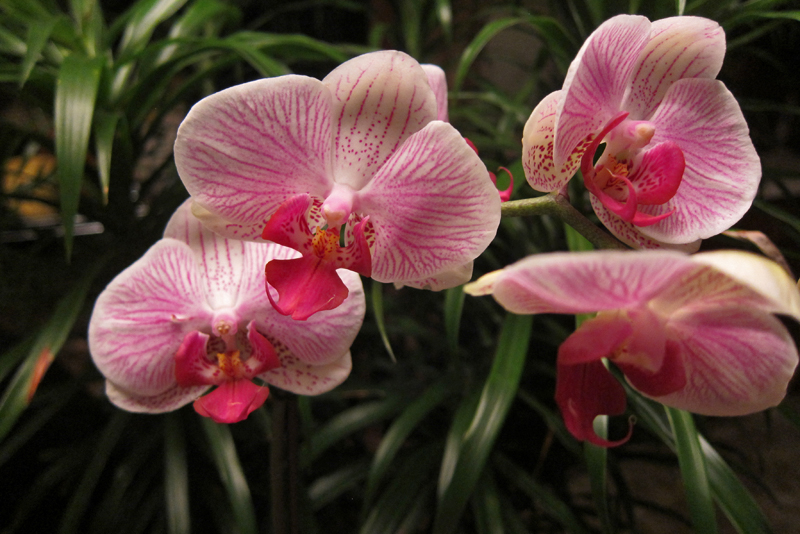 Misting systems can help make your plants outdoors happier by cooling the air around them. They can be used either in greenhouse or lath house structures or on patios. Many people even use them to cool air on their patios.

These systems are generally run from the water pressure in a hose and are controlled by a timer which turns the system on and off. The advantage to this arrangement is that you can have the misting going for any length of time that is necessary. You can also have a misting system run from a water reservoir and a pump if you do not have water available in your structure. However, the length of time that the pump can be used is considerably less than can be used by a hose driven apparatus.

Misting systems consist of a length of hose, misting nozzles and a timer to control how long the misting lasts. The whole apparatus is simply attached to a hose and when the timer allows water through to the system misting occurs. Placing the misting hoses and nozzles correctly will greatly influence how well it works and how much water actually gets on your plants. For maximum cooling you need to have the misting high in your structure so the mist can fall to the floor cooling as much air as possible. Many growers also position hoses and nozzles under the benches which cools air low in the structure and forces hot air out.

These systems are very easy to find at most large hardware stores in kits. They are generally labeled as patio cooling systems. Or you can make your own from lengths of hose and nozzles. If you do so, I recommend that you use the copper nozzles rather than plastic even though they are much more expensive. Any kind of misting system will accumulate minerals and it is much easier to clean and maintain the copper nozzles. They will also last much longer than the plastic. It is also advisable to use a water filter on the hose before it enters the system to help keep any impurities or excess minerals from entering the nozzles. The nozzles should be removed and cleaned at the end of the misting system so that they will work properly the next year.

When using such a system, be sure to use fans for air circulation and make sure that you give your plants enough time to dry off from the last misting before nightfall. Orchids are extremely sensitive to being wet at night and need to dry off before the temperatures fall in the evening or you will have trouble with fungus.

You Should Also Read:
Moving your plants outside
Outdoor orchid areas
Keeping Orchids cool in Summer


Related Articles
Editor's Picks Articles
Top Ten Articles
Previous Features
Site Map





Content copyright © 2021 by Susan Taylor. All rights reserved.
This content was written by Susan Taylor. If you wish to use this content in any manner, you need written permission. Contact Anu Dharmani for details.