Jesus - In the Middle of the Storm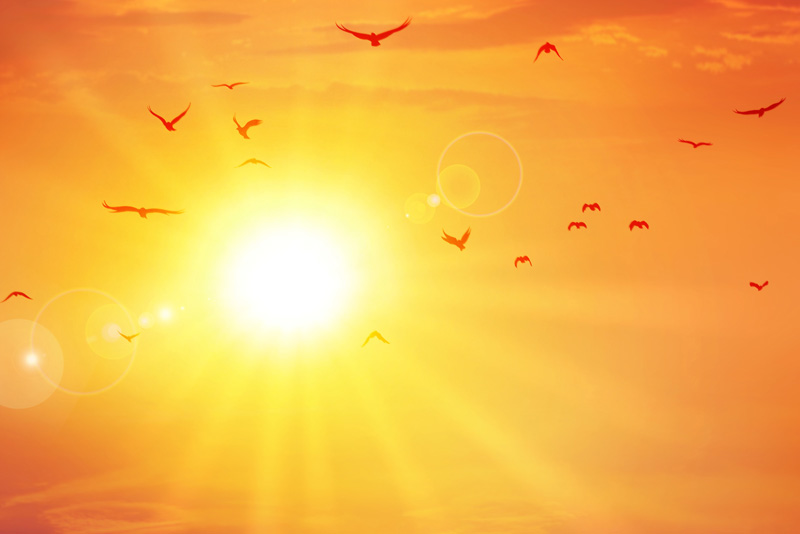 Jesus made his disciples get into a boat and go on ahead of Him to the other shore, while He went up on a mountainside to pray. Evening came and the disciples were still in the boat in the middle of the lake. Their boat was being battered by waves and the wind was against them causing them to strain at the oars. They were putting all they had into the fight to stay alive. Then Jesus appeared, walking on the water. The disciples didn't recognize Him at first. They assumed it was a ghost which increased their horror. Jesus called to them to be calm because it was Him. He came in the middle of their fears and in the middle of their struggle. Jesus walked on those waves that frightened them so. He got into the boat and the water became calm. (This story is in the Bible in the book of Mark, chapter six.)
The unpredictable economy is unsettling to me. Rising expenses and dwindling resources are frightening. I look for signs of the end of the recession. I wait for the economy in my hometown to improve and I think of ways to increase my income to cover expenses. Am I so intent on looking for the end of my trouble – looking to see how I can fix it – that I miss what Jesus is doing now? Am I missing His every day miracles? When I am in the midst of the turmoil – fighting to make ends meet, or dealing with difficulties with a spouse or my co-workers – Jesus is showing up, making it known that He is with me. Meanwhile, I am so intent on the fight that I am missing the point.
Can I slow down this life of mine? It is time to stop sailing past the moments and to look for the details of His grace. Can I take time to be thankful for my family? Will I notice that while my paycheck may not be enough for frivolous expenses, it does stretch far enough to cover the necessary items? When I don't see an answer, can I trust that Jesus has it in hand? Can I take my eyes off the turmoil long enough to see Jesus walking on the storms of my life?
Is it possible that in God's view, the end of this storm is my obedience now? It is me, noticing everything that God is doing in my life and in the world, today. He may be walking on the waves, waiting for me to take notice and to understand that this is my lesson. He is not absent during the worst times of life. He is in the storm, He is always with me.
You Should Also Read:
A Biblical Promise for Tough Times
Anxiety or Peace of Mind
How Do I Overcome Fear?


Related Articles
Editor's Picks Articles
Top Ten Articles
Previous Features
Site Map



Follow @LynneChapman
Tweet





Content copyright © 2021 by Lynne Chapman. All rights reserved.
This content was written by Lynne Chapman. If you wish to use this content in any manner, you need written permission. Contact Lynne Chapman for details.