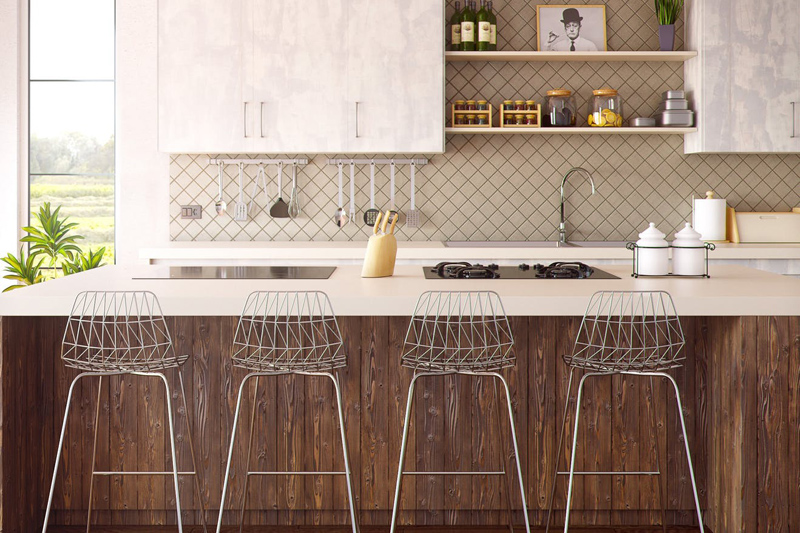 Is it a sweet potato or a yam? Native Americans were growing sweet potatoes when Columbus arrived here in 1492. True yams, however, are rough and starchy tubers not grown on this continent, rarely imported, and botanically not related to sweet potatoes.

So why does the sign in the supermarket clearly say "Yams"?
The word yam is used by growers, produce wholesalers and grocers to identify a variety of sweet potato that has a vivid copper colored skin, a deep orange flesh and a moist consistency. Labeling this type as Yams has become a widely accepted way to distinguish them from other varieties of sweet potatoes. Those labeled "Sweet Potatoes" have a slightly smoother, pale orange to light brown skin and a drier firmer, yellow to pinkish orange flesh. The Jersey type, for example, has a pale brown skin with a dry yellow flesh.

Sweet Potatoes and Yams, as we know them, can really be used interchangeably. So...for the remainder of this article and in recipes, we'll call them " Simply Sweet Potatoes."
Sweet Potatoes are also available canned or frozen. Canned sweet potatoes are either packed in water or already candied, in heavy syrup, More than 40% of all sweet potatoes in the United States are grown North Carolina. They are also widely produced in the states of Louisiana, Texas, South Carolina, California, and New Jersey to name a few others.
Sweet Potatoes are sold any time of year, but especially in fall and early winter. When buying sweet potatoes, select those that are fairly evenly-shaped and firm, with even coloration and no cracks in the skin. Handle carefully to prevent bruising. For the best flavor and freshness, use sweet potatoes within a week or two. Store them in a cool, dry place... around 60 degrees is best. Do not refrigerate sweet potatoes. This will turn the natural sugar content to starch, give them a dry hard center and a bitter taste. Cooked sweet potatoes freeze well.
Although sweet potatoes are a holiday tradition, there's a good reason to eat them year-round...Sweet potatoes will boost the nutritional value of any meal. They're among the most nutritious of all vegetables. One medium size sweet potato has only 118 calories and they're loaded with antioxidants - vitamin C and vitamin E and beta-carotene.....four times the USDA recommended daily allowance for beta-carotene. It would take 23 cups of broccoli to provide the same amount of beta-carotene as just one cup of cooked sweet potatoes. They're also a good source of fiber - even more fiber than oatmeal. One nutritional study rated 58 vegetables by points for the percentages of six nutrients - vitamin A,, vitamin C, folate, iron, copper, and calcium plus fiber. The results put sweet potatoes, with 582 points, at the top of the list. Raw carrots, with only 434 points came in second.
Sweet potatoes can be cooked, baked, or fried. For an extra nutritious change in everyday meals, substitute sweet potatoes for ordinary white potatoes. Here's a few simple ways to prepare and serve them...
Baked Sweet Potatoes

Wash and scrub the sweet potatoes. Pierce the skins with a fork to allow the steam to escape while baking. Place the sweet potatoes on a baking sheet and bake in a preheated oven at 350º until tender when pierced... about one hour or longer, depending on size.

To microwave sweet potatoes, place them on a paper towel or in a shallow, microwave-safe baking dish, 2 to 4 at a time. Microwave on full power for about 5 to 6 minutes per sweet potato or until tender when pierced. Just before serving, slice the skin of the sweet potato with a small knife to form a cross. Press the sweet potato open and fluff with a fork. Top with butter or margarine. =
For extra taste appeal, try one of these toppings...
Sprinkle lightly with brown sugar and cinnamon.
Drizzle with warm honeyor maple syrup.
Sprinkle withi finely chopped pecans.
Cut a baked sweet potato in half. Top with some miniature marshmallows and return to the oven for a few minutes to melt and lightly brown on top.



---
French Fried Sweet Potatoes

Peel the sweet potatoes, if desired, then cut into thin strips.

Heat vegetable oil in a deep fryer to 365º. Deep fry the sweet potatoes until golden brown.

Drain; sprinkle with salt, brown sugar, and cinnamon to taste.
---
You Should Also Read:
The Home Cooking Recipe Index and Site Map
Your Home-Cooked Thanksgiving Feast
Holiday Cookbooks


Related Articles
Editor's Picks Articles
Top Ten Articles
Previous Features
Site Map





Content copyright © 2023 by Sandy Moyer. All rights reserved.
This content was written by Sandy Moyer. If you wish to use this content in any manner, you need written permission. Contact Allyson Elizabeth D´Angelo for details.