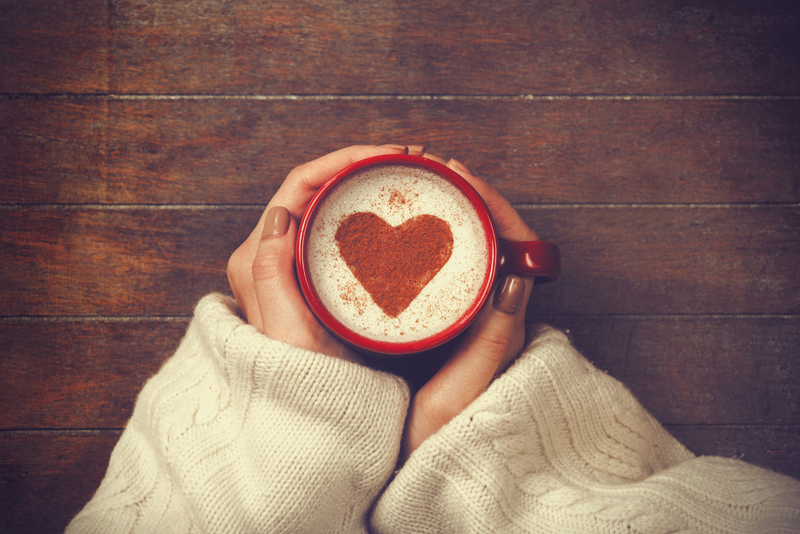 Sweater season is upon us, and we can expect the Internet to explode with discussions of sweater technique. One of the biggest debates will always be between those who prefer to knit a sweater in one piece versus those who prefer to seam up separate pieces. There are good arguments on both sides, and the decision ultimately comes down to one's personal comfort with seaming (or lack thereof) and with the design technique used: stranded knitting, for example, is simply easier knitted in the round, but a complicated entrelac piece may never get finished unless it's worked on one piece at a time. Consider the arguments and then make your own decision.

Advocates of seams insist that they improve the structure and hang of a sweater. Heavy cables, for example, will weigh down the yarn, and sweaters that use them may need seams to counteract the droop. We also have the advantage of being able to start with a small element – a pocket, one sleeve – to practice the pattern and double-check the gauge. The smaller pieces weigh less in our laps and are easier to transport, so those of us who knit at baseball games or other functions away from home may find piece knitting more portable.

On the other hand, knitting a seamless sweater from the top down has its advantages. It's possible to try on the sweater as it grows and to make adaptations in the pattern to improve the fit – a much nicer idea than finding out after everything is complete that the sweater is too small or too large! Because we're working on them at the same time, it's easier to make sure that the backs and fronts match, and once we're done with a particular section, we're done – no Second Front Syndrome to worry about. Finally, some techniques, such as the stranded colorwork referred to above, are simply easier when knitted in the round; in fact, steeking evolved as a way to knit cardigans in one piece and then cut open (gasp!) the front.

It's possible to modify any sweater pattern to incorporate a preference for seaming or the lack thereof, but this does require a certain familiarity with pattern design and possibly some (another gasp!) math. Most of us would do better to read through the pattern and decide if we like the construction as written before committing to this particular project. There are plenty of books written to satisfy either side of the debate; contrast the work of Wendy Bernard (who mostly knits seamlessly) and Amy Herzog (who prefers seams) – or check out Ann Budd's Knitter's Handy Book of Sweater Patterns and Knitter's Handy Book of Top-Down Sweater Patterns for seamed and seamless basic designs.

Disclaimer: I am not affiliated with Herzog, Bernard, or Budd, and have purchased my books with my own funds.



Related Articles
Editor's Picks Articles
Top Ten Articles
Previous Features
Site Map





Content copyright © 2022 by Korie Beth Brown, Ph.D.. All rights reserved.
This content was written by Korie Beth Brown, Ph.D.. If you wish to use this content in any manner, you need written permission. Contact Korie Beth Brown, Ph.D. for details.