Photoshop Thanksgiving Project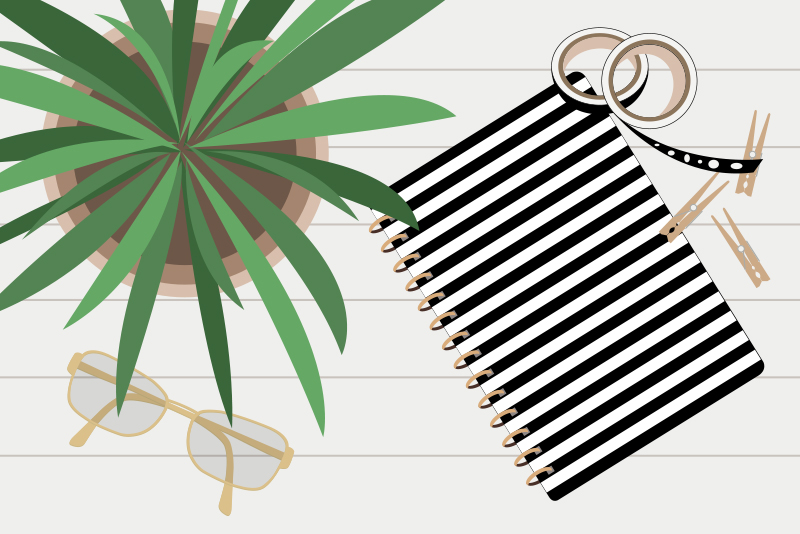 In this tutorial, we will create a background image for a project which will be a Flash animation. We will learn how to use the Custom Shape Tool to draw leaf shapes and apply Layer Styles to create shading. Let's start with an image size of 550 pixels x 400 pixels x 72 resolution. We will be drawing one leaf on each layer. This will give us the option to change the Layer Style settings for each leaf. Once we have our background completed we can import it into Flash to create a simple text animation for a "Happy Thanksgiving" ecard.
Open PhotoshopR CS4 and start a New Document. Name the new document "Thanksgiving". Set the Width to 550px and the Height to 400xp. Because this is going to be a background for a web project, we will keep the RGB Color Mode and Resolution at 72.


Layer 1 will be our background layer. Double-click on this layer and rename it "background".


Click on the Paint Bucket Tool and set the Foreground Color to #c0beac. Fill the layer with this color.


Add a new layer to the Layers palette and name it "leaf layer 1". Let's draw a leaf using the Custom Shape Tool. In the example, I used the Leaf 9 shape and set the Foreground Color to an orange color such as #e09e60. The Foreground Color will determine the base color for our leaf.


Double-click on the layer to open the Layer Style dialog box. Check the box next to the Stroke style and set the Size to 1, Blend Mode to Dissolve and Color to brown (#382216). Next, check the box next to Inner Shadow. For this style, again set the color to #382216. Set the Blend Mode to Color Burn, the Distance and Choke to zero and the Size to 16. This should give us a nice fall colored leaf.


Add a new layer named "Leaf layer 2". Draw another leaf using one of the other leaf shapes for the Custom Shape tool. Because the layer style was made with a common brown color, we can apply (copy/paste) the same style from the Leaf layer 1 layer to this new layer.

Repeat this for several leaf shapes. As you draw your leaves, try to draw them in several different sizes and adjust the Size setting for the Inner Shadow style to best suit the size of each leaf. You may also with to try some other settings for the Inner Shadow style. For the example, I used the following leaf shapes, colors and Inner Shadow settings.

Leaf layer 1 - Leaf9 Shape – Orange (#e09e60)
Leaf layer 2 - Leaf3 Shape – Green (#679e6c)
Leaf layer 3 – Leaf2 Shape – Red (#c65050)
Leaf layer 4 – Leaf1 Shape – Yellow (#eae56f)
Leaf layer 5 – Leaf4 Shape – Green (#a7cb69) – Inner Shadow Blend Mode Dissolve


Save your project file in the default .psd format. We will add more leaves to our image in the next tutorial as we learn how to use gradients.


Next →
Copyright 2018 Adobe Systems Incorporated. All rights reserved. Adobe product screen shot(s) reprinted with permission from Adobe Systems Incorporated. Adobe, Photoshop, Photoshop Album, Photoshop Elements, Illustrator, InDesign, GoLive, Acrobat, Cue, Premiere Pro, Premiere Elements, Bridge, After Effects, InCopy, Dreamweaver, Flash, ActionScript, Fireworks, Contribute, Captivate, Flash Catalyst and Flash Paper is/are either [a] registered trademark[s] or a trademark[s] of Adobe Systems Incorporated in the United States and/or other countries.


Related Articles
Editor's Picks Articles
Top Ten Articles
Previous Features
Site Map





Content copyright © 2019 by Diane Cipollo. All rights reserved.
This content was written by Diane Cipollo. If you wish to use this content in any manner, you need written permission. Contact Diane Cipollo for details.