Fall Leaf Frame Photoshop Project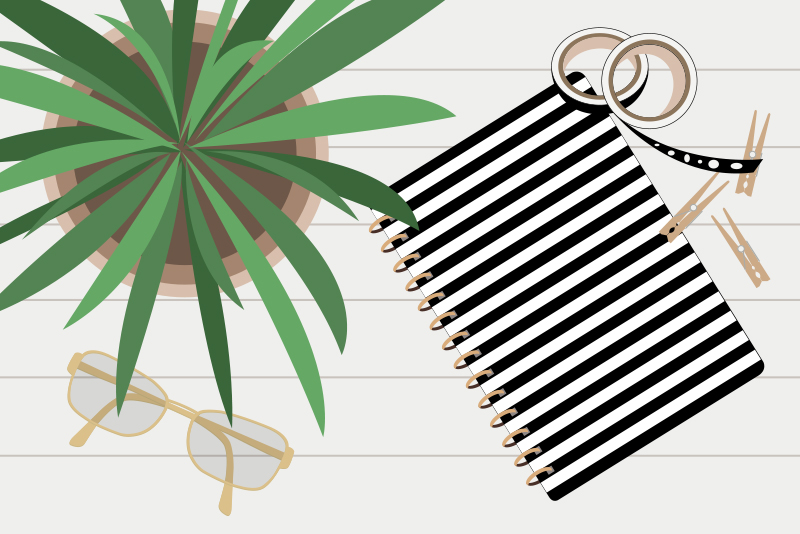 In the last tutorial, we begin working on a background image for a Flash animation. We learned how to work with the Custom Shape tool to
draw leaves
and set the color and layer styles. Now we will use the same Custom Shape tool to draw more leaves. Instead of starting with a base color for each leaf, this time we will be using gradients. Open your project file into Photoshop
R
CS4.
On a new layer, use one of the Custom Shape tool leaf shapes (Leaf6). This time, set the Foreground Color to an orange and the Background Color to a red. Draw a leaf in an empty area on the image. You will notice that the leaf is a solid color as before. But we have already set the two colors for our gradient and it is easy to change.


Right-click on Leaf layer 1 and copy the layer style. Right-click on the new layer and paste this layer style.


Double-click on this new layer to open the Layer Style dialog box. Click on the box next to Gradient Overlay. This will give you a gray gradient onto your leaf. Choose the first box from the Gradient drop-down list. The first box creats a gradient from the colors that we put in the Foreground and Background color boxes. Apply our gradient to this leaf. You can experiment with the Angle, Scale and other settings for the Gradient to control the amount of orange and red in the leaf.


Repeat this for several more gradient colored leaves.

Leaf layer 6 – leaf6 Shape – Orange (#bf7a38), Red (#dc2726) Gradient
Leaf layer 7 – leaf7 Shape – Orange/Yellow
Leaf layer 8 – leaf14 Shape – Green/ Yellow
Leaf layer 9 – leaf11 Shape – Yellow/Brown
Leaf layer 10 – leaf16 Shape – Brown/Red
Leaf layer 11 - leaf17 Shape - Green/Brown


Now that we have some leaves to work with, we can build our composition. Click and drag each leaf into a position along the sides of the image. You can use the Free Transform tool to rotate, resize or reshape the leaves. You can also use the Warp tool to reshape a leaf or try one of the other gradients from the drop-down list. If you feel you need more leaves, duplicate a layer to get a new leaf. We want to build a frame with our leaves.


Save your project in the default .psd format. In the next tutorial, we will import our background into Flash.


← Back
Copyright 2018 Adobe Systems Incorporated. All rights reserved. Adobe product screen shot(s) reprinted with permission from Adobe Systems Incorporated. Adobe, Photoshop, Photoshop Album, Photoshop Elements, Illustrator, InDesign, GoLive, Acrobat, Cue, Premiere Pro, Premiere Elements, Bridge, After Effects, InCopy, Dreamweaver, Flash, ActionScript, Fireworks, Contribute, Captivate, Flash Catalyst and Flash Paper is/are either [a] registered trademark[s] or a trademark[s] of Adobe Systems Incorporated in the United States and/or other countries.


Related Articles
Editor's Picks Articles
Top Ten Articles
Previous Features
Site Map





Content copyright © 2019 by Diane Cipollo. All rights reserved.
This content was written by Diane Cipollo. If you wish to use this content in any manner, you need written permission. Contact Diane Cipollo for details.