End of the World Predictions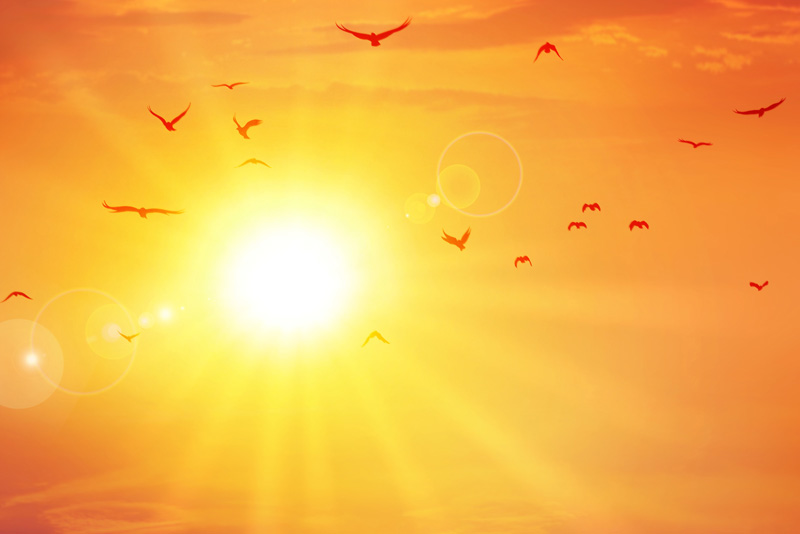 Through the centuries, there have always been those who have predicted the end of the world. December 21, 2012 was a date many were looking forward to with apprehension. The cataclysmic upheaval of the earth is dramatized in the movie titled
2012
.
Supposedly the Ancient Mayan Long Count Calendar goes no further than December 21, 2012. Looking for an answer to this mystery, predictors of doom had decided that the Mayans knew something about the world's future – or lack of. In truth, we have no way of knowing what the Ancient Mayans thought would happen at the end of their calendar and there was no scientific evidence that there would be catastrophe but there were many theories. Listed below, are a few of them.
Nuclear war destroys the earth.
Our planet may be struck and destroyed by an asteroid, meteor or comet.
There will be a solar storm or Coronal Mass Ejection from the sun. CME's are large flares or ejections of mass from the Sun. They can trigger disturbances in the Earth's magnetic field.
Magnetic Pole Shift – when the magnetic poles swap places. They were discovered when, in the early 20th century, geologists noticed that some volcanic rocks were magnetized in a direction opposite to what was expected and are said to happen about every 400,000 years. The last one happened 730,000 years ago. From this it is theorized that we are over due. Some think that these shifts are harmless. Others think they could make huge changes in our earth.
Some predict spiritual restoration. The kind of restoration predicted depends on the spiritual belief of the one predicting.
Some believe they have discovered a secret Bible Code that gives DEC 21, 2012 AD, as the actual date when Antichrist breaks his peace treaty with Israel and sets up the Abomination that brings about Desolation.
Enough! Any two of these predictions and theories are enough to give anyone nightmares.
As Christians, why should we worry about the end of the world? Jesus says, in Matthew 24:36, that no one knows about that day or hour, not even the angels in heaven, nor the Son, but only the Father.
I believe that all of the theories of doom are designed by the deceiver to draw us away from our main purpose – to believe in Christ and to live every day serving Him. Christians are to spend their time living as the Bible teaches, loving one another, worshipping and praying, and let God take care of the rest.
John 3:16 tells me that God sent His son so that by believing in Him I have eternal life. That eternal life starts now, at the moment of belief. I don't have to wait until Jesus returns, until I die in this life, or until the end of the world, to experience the joy and the peace of the God's love. I live in it now.
What can you do?


Names of God Ebook
Almighty God. The Creator of heaven and earth.
Our God is given names in Scripture
that describe the characteristics of His personality.


You Should Also Read:
God's Idea of Religion
Eternal Security
Hell - A Scary Place


Related Articles
Editor's Picks Articles
Top Ten Articles
Previous Features
Site Map



Follow @LynneChapman
Tweet





Content copyright © 2019 by Lynne Chapman. All rights reserved.
This content was written by Lynne Chapman. If you wish to use this content in any manner, you need written permission. Contact Lynne Chapman for details.