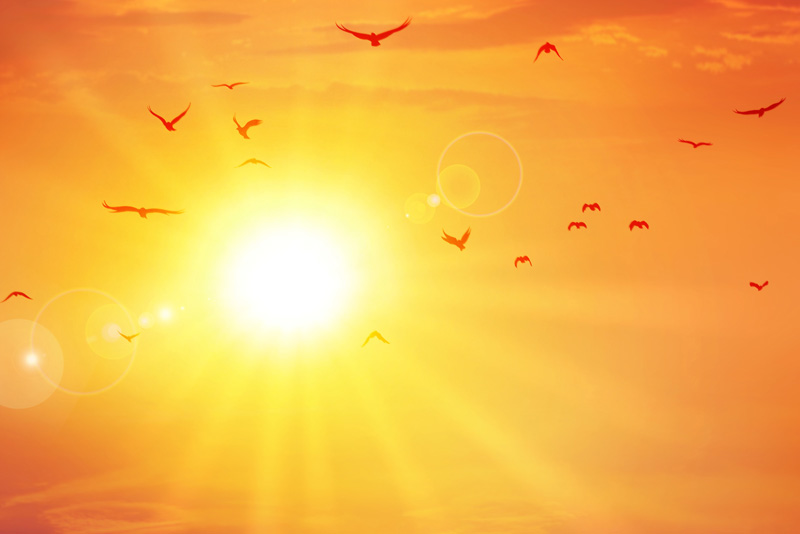 Jesus very likely had hundreds of disciples. They were those who recognized Him as a great spiritual teacher before recognizing Him as the Messiah. One day Jesus went up into the hills of central Galilee and after spending the night in prayer, he called twelve of these disciples to come with Him. Those twelve men became the apostles. (Mark 3:13) He took them with Him to train and eventually to send them out to preach, even giving them authority to drive out demons. These twelve apostles began to be known as
The Twelve
.
There are ten men listed below. They are the apostles who were not part of Jesus' inner circle, (those were Peter, James and John.
Read about them here.
) but they were all important to His plan.
Andrew
Andrew was a fisherman from Bethsaida. He was a disciple of John the Baptist and was present when John saw Jesus and said, "Look, the Lamb of God." Andrew accepted John the Baptist's testimony and left to follow Jesus. He was eager to bring others to Jesus. The first thing he did was to find his brother Simon (Peter), tell him that they had found the Messiah and take him to Jesus. Jesus told Andrew and Simon that if they followed Him, they would become fishers of men.
Read about Andrew in Matthew 4:18-20 and John 1:35-42
Philip
Philip was a fisherman with a questioning attitude. He was with Jesus when He fed the 5000 and later asked Jesus to show them the God the Father. Jesus taught him that when one knows Jesus he knows the Father.
Read about Philip in Matthew 10:3, and John chapters 1, 12 and 14.
Bartholomew also called Nathanael
Philip went to Bartholomew to tell him that they had found the One that Moses and the prophets wrote about - Jesus of Nazareth. Bartholomew found it hard to believe that a man of this importance could come from Nazareth. Jesus knew his heart and said that he was a true Israelite in whom there was nothing false and that He had seen him sitting before Philip found him. After Jesus told him this, Bartholomew believed in Him. Although he doubted Jesus, he was honest and straight forward.
Read about Bartholomew in Mark 3:18, John 1:45 � 51, and John 21:1-13
Judas
Judas became one of Jesus' apostles even though Jesus knew that he would betray Him. Judas was treacherous and greedy. Jesus called him a devil. He betrayed Jesus with a kiss but later he was filled with remorse. He returned the bounty to the chief priests and elders and killed himself.
Read about Judas in the Bible, in Matthew 26:20-25, Luke 22:47, 48 and John 12:4-8
Matthew (Levi)
Matthew was a tax collector from Capernaum. His was a despised profession. At that time, tax collectors worked for the Romans and cheated their own people, the Jewish nation. Although it was a profitable profession, he abandoned it to follow Jesus. Matthew immediately invited his friends, other tax collectors, to meet Jesus. Matthew went from being an outcast to being a devoted apostle of Christ. He used his God given talent for record keeping, putting it to use in writing the Book of Matthew. Matthew wrote his gospel for the Jews, to show them that Jesus was the Messiah promised by the Old Testament prophets. He quoted many of the prophecies, showing how they were fulfilled in Jesus' life.
Read about him in the Bible, in Matthew 9:9-13, Mark 2:15-17 and Luke 5:27-32.
Simon
Simon the Zealot was a fierce patriot. He would have hated Matthew, the tax collector, for dealing with the Romans - that is, until they became brothers in Christ.
Read about him in Matthew 10:4, Mark 3:18, and Luke 6:15.
Thaddaeus or Judas son of James
He wondered why Jesus would show Himself to His followers but not to the world. Jesus answered that He and the Father will not show themselves to those who are disobedient to His teaching.
Read about Thaddaeus in Matthew 10:3, Mark 3:18. and John 14:22
Thomas
Thomas was known for his courage and his doubt. He wanted to accompany Jesus even though it was dangerous and could mean death. He is famous for refusing to believe that Jesus had risen until he saw Him and touched His wounds.
Read about Thomas in Matthew 10:3, John 14:5, and 20:24-29 and John 21:1-13.
James son of Alphaeus
This James is sometimes called James the less. We don't know much about him except that Jesus chose him to be an apostle.
Matthias
After Judas Iscariot killed himself, the eleven apostles met to choose another to take his place. Jesus had promised that the twelve apostles would sit on the twelve thrones reigning over Christ's kingdom of Israel when He returned. It was necessary that the replacement be someone who had been with them from the beginning and who had witnessed Jesus' resurrection. They prayed, acknowledging that the Father knows all hearts. They drew lots, and were guided to choose Matthias.
Read about this in Acts 1.
We are not all called to be apostles, sent to preach or to cast out demons. However, as followers of Jesus, we are called to obey His teachings. He has a plan for each of us and we are to live it in our day to day lives.
Comment on this article
in this forum posting
.
You Should Also Read:
Choosing a Leader - David
John the Baptist's Father - Zechariah
The Angel Gabriel


Related Articles
Editor's Picks Articles
Top Ten Articles
Previous Features
Site Map



Follow @LynneChapman
Tweet





Content copyright © 2022 by Lynne Chapman. All rights reserved.
This content was written by Lynne Chapman. If you wish to use this content in any manner, you need written permission. Contact Lynne Chapman for details.