John the Baptist's Father - Zechariah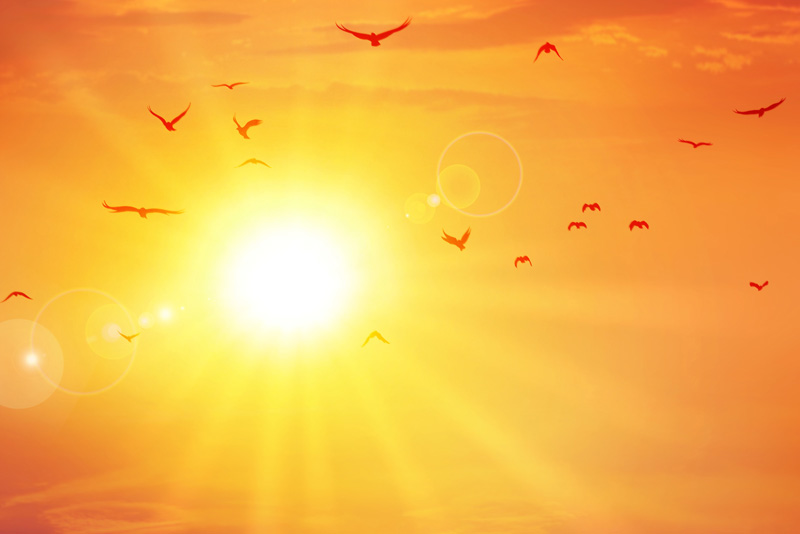 The first prophecy of the coming Savior was given to Adam and Eve in the Garden of Eden.
Genesis 3:14&15
Through the many generations since that time, Jews had looked forward to that promise. Zechariah, the father of John the Baptist, had the honor of being the first person to know that God's plan was finally being put into motion.
Zechariah was a priest and his wife, Elizabeth, was a descendant of Aaron (a priestly line.) They were godly people, always observing all the Lord's commandments. Despite serving God blamelessly, they hadn't been blessed with children, although they were well along in years.
As his story begins in Luke chapter 1, Zechariah was performing his priestly duty, offering incense in the temple while worshipers prayed outside. He had spent his life in this service, but this time would be different. As he approached the altar, the angel Gabriel appeared beside the altar of incense. Gabriel said to him that in answer to his prayer, his wife would bear him a son, whom he would name John. The angel continued to say that the boy would be a delight to Zechariah. He would be filled with the Holy Spirit from birth and many would rejoice because of him. Zechariah's child would serve in the spirit and power of Elijah and more importantly, he would prepare the way for the Lord.
I don't know how accustomed Zechariah was to seeing angels, but this time he found it hard to believe what he was told. He and his wife were old and he reasoned that it would be impossible for them to produce a child. I guess angels don't like to be questioned when they deliver good news from God for, because he doubted, Zechariah lost the ability to speak until the birth of the child. Elizabeth became pregnant and the boy was born. Zechariah was still silent when, on the eighth day, he took a writing tablet to let everyone know that, breaking with family tradition, the baby's name would be John. As he fulfilled the angel's prophecy, his voice returned.
Zechariah's son was all that the angel Gabriel said he would be. He baptized people for the repentance of sins, softened their hearts and he prepared the way for the Lord.
The story of Zechariah encourages me. The Bible says that he and his wife were known for their personal holiness and they both served God tirelessly. Yet, even in his holiness, Zechariah forgot to believe in miracles. God blessed him anyway. I will remember him when I get caught up in my physical limitations and when I forget about how powerful my God is.
You Should Also Read:
Elizabeth, A Lesson in Patience
A King's Prayer
Amos


Related Articles
Editor's Picks Articles
Top Ten Articles
Previous Features
Site Map



Follow @LynneChapman
Tweet





Content copyright © 2022 by Lynne Chapman. All rights reserved.
This content was written by Lynne Chapman. If you wish to use this content in any manner, you need written permission. Contact Lynne Chapman for details.