Patriotic Cakes and Firecrackers to craft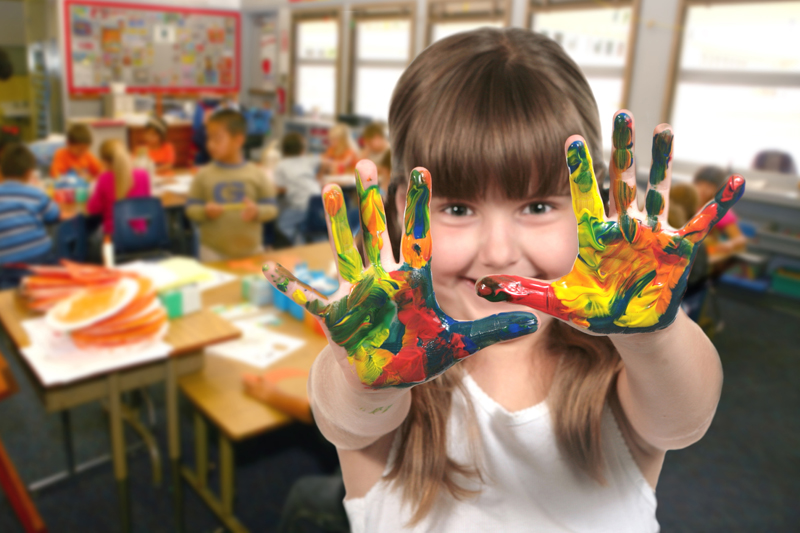 Patriotic Cakes and Firecrackers

I love to make cakes to take to picnics or potlucks, they are quick, easy and transport well in the 9" x 13" cake pan with lid.

Kids love to help with these cakes and they are proud to show off what they "made" or "decorated".

Both start with a white cake, baked according to directions in a 9" x 13" cake pan.

Poke Cake

Supplies needed:
• White cake mix and ingredients to make cake
• White frosting - from a can or homemade, or cool whip
• Raspberry jell-o small box (or other red flavor)
• Blueberry jell-o small box
• Fresh raspberries and blueberries for garnish (optional)

When the cake is done in the oven, take it out and set it to rest while you make the red and blue jell-o's.

Heat 1 cup water to boil, then add the red jell-o, stir to dissolve.

Heat 1 cup water to boil, then add the blue jell-o, stir to dissolve.

You will now have 2 pans of hot jell-o water. (a red one and a blue one- do not mix them together, and do not add the other cups of cold water)

Take a fork and poke it down into the cake all over the top. Imagine the sizes of pieces you will cut and try to have at least 3-4 poke in every cake section.

Using a large spoon, spoon the red liquid randomly over the cake, you want it to soak down in to some of the fork holes. (Do not pour it over the whole cake, and do not spoon it into every set of fork holes. Follow the same procedure with the blue jell-o.

Let the cake continue to cool, and then put it in the fridge to get cold.

Right before you serve the cake, frost it with the frosting, or frost it with cool whip.

When you cut it up to serve it put a raspberry and 2 blueberries on the top of each piece.

Everyone will be amazed at the "red, white and blue" cake! Your child will be so happy to show off his creation.


American Flag Cake

Supplies needed:
• White cake mix and ingredients to make cake
• White frosting - from a can or homemade or cool whip
• Fresh strawberries or raspberries
• Fresh blueberries


Make cake according to directions, let it cool in pan.

Frost with white frosting or cool whip.

Put blueberries in a square area in the top left corner of the cake
Layer sliced strawberries or individual raspberries in horizontal stripes.

This cake will look like a flag! Keep refrigerated until serving.

Another amazing "red, white and blue" cake that your child will proudly display! (be prepared for them to tell everyone all about how he had to wash his hands, then put the blueberries in place, then the strawberries, etc.)

Firecrackers

Supplies you need:
• Twinkies or other small cakes that have a similar shape
• Red shoestring licorice or red Twizzlers licorice
• White frosting
• Red and blue frosting in little decorator tubes

Cut a small slice into the bottom of the cake from the middle to the end.

Insert a piece of licorice in the slit so it comes out about 4 inches if shoe string licorice , or 2 inches if Twizzlers. Put the cake down on a plate or platter or cookie sheet- wherever you plan to display it. (I like to get some little patriotic designed paper plates, or plain red or blue paper plates, and let each child decorate their own.)

Cover the cake with frosting.

Decorate with red and blue stripes or stars or any design you want.
These firecrackers will look great placed randomly around either flag cake, and kids love to eat their creations or will want to serve them to someone special.

Your children will love to help you decorate for holidays, especially if food is involved.




Related Articles
Editor's Picks Articles
Top Ten Articles
Previous Features
Site Map





Content copyright © 2019 by Launa Stout. All rights reserved.
This content was written by Launa Stout. If you wish to use this content in any manner, you need written permission. Contact Launa Stout for details.