Basic Health and Safety for Outdoor Rituals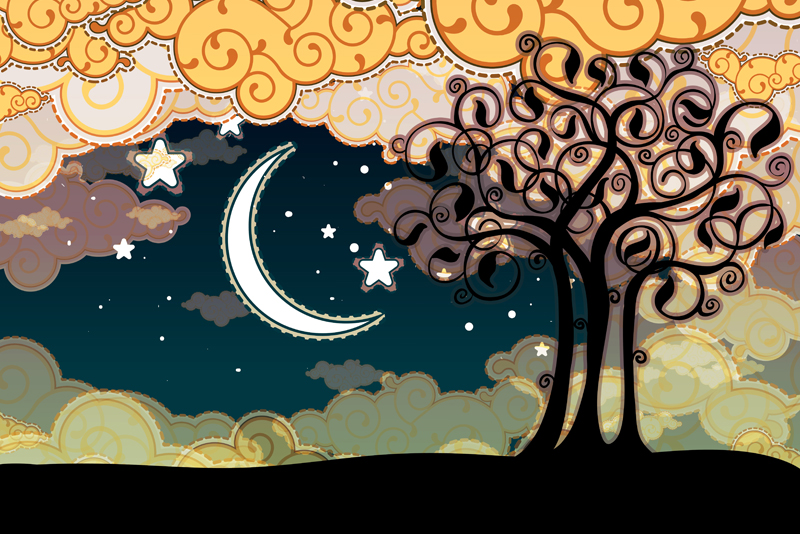 When communing with the Divine it's easy to forget just how easily accidents can occur in a ritual setting. Group and individual settings each have their own dangers which many practitioners may not be aware of, or escaped until that one painful - or fatal - time too many. To help keep things safer here is a basic guide for safer Ritual practice.

Outdoor Rituals

You take it out you bring it back

This may seem very obvious but it's surprising how often this simple guideline is overlooked. My local Druid order managed to leave the majority of their ritual regalia, some of it passed on from older orders, in woods after no-one checked to see if they had everything they went out with. This also applies to rubbish as it is a danger to wildlife and gets the group a bad reputation.

Also count the number of participants. Most Pagan groups with a history of practicing outdoor rituals will have at least one experience of 'losing' one or more of their members before, after or even during a ritual (impossible though that may seem). It may seem funny in retrospect but at the time to the person blundering through the dark woods, or arriving back where the transport was parked just in time to see the last set of tail lights disappearing into the distance……not so much. Check how many people you have at the start of the journey to the ritual site, post ritual, and before you get into the transport to go home

Have at least one first aid kit and more than one person who knows how to use it

In the early days of modern Wicca, and in the local Craft groups that pre-dated it most of the participants had basic first aid training as part of their life, particularly if they worked in a government office or as part of the Armed Services or Police. Somehow this vital part of looking after yourself and others seems to have disappeared from most peoples experience with the advent of accessible modern medical practice.

Ideally each group should have at least one member whose First Aid training is up to date, some people who have some experience of the art- even if it's being shown the basics by the professionally trained person – and everybody else should have at least read the manual. That way if the main first aider is the person the accident happens to there are others who know what to do.

Practice proper fire safety

A fire is frequently the focus in rituals, or at least used to mark off the Southern quarter, so correct fire safety is important. The original Alexandrian Witches were extremely fire conscious despite – or perhaps because of - their founders fondness for setting himself on fire without any apparent damage. For major rituals, such as the Beltaine fire festival they used to soak a large canvas tarpaulin in the nearest lake, river, sea, or any other body of water until it had absorbed as much water as it could. Then it was left near the fire folded in such a way that at the first sign of the fire getting out of control through wind, sparks, or loose tinder, the damp tarp could be unfurled and smother the fire in seconds.

The most common practice today for fire safety is to keep the fire confined in the cauldron because of its' being made of metal. Remember that this will make the cauldron and its handle very hot, this may sound obvious but a cauldron hot enough to blister skin looks just like a cold one. I have seen this happen.

Other outdoor fire precautions include:
• Keep the area around the fire clear of all flammable material and liquids to avoid the fire 'jumping' to the surrounding area.
• Avoid lighting fires against or close to fences and trees – check for overhanging/trailing branches above the fire, especially in highly resinous forests such as Fir (Christmas trees) and Leilandi
• NO FIRES in areas that might be investigated by archaeologists – it messes up the magnetic field measurements and can hide or destroy vital evidence
• Save fire juggling, breathing and other types of manipulation for concrete urban areas or a nice damp beach when the tide is out.


All members of the group should have a map and compass and know how to use them

"Dude – for this we have GPS!!" I hear you cry. There are several reasons for getting back to this foundation level of navigation rather than rely on transistor technology. Firstly anything with a transistor in it works at a quantum mechanics level. This means, like computers, it is very vulnerable to being 'fried' in a high-magick area. Also they can be up to six miles out due to a variety of technical issues from the computer in the GPS satellite not correcting for the distortion effect of time moving faster away from the mass of the Earth, to simple interference from local sources.

By sticking to basics not only will you know exactly where you are, but also the map can be used in map dowsing for appropriate power spots for different rituals, and finding things such as springs for the invocation of Undines. The magnetic compass can also be used to find natural power spots, as at some of them it can start to spin like a top.


These are some of the basic precautions to take to ensure a safe outdoor ritual, many others will be particular to your own area and practice. For example "Remember the tide comes in as well as going out" might be appropriate to a practitioner in Portsmouth UK, but not to someone who lives in Las Vegas USA. By planning for problems now you know what to do if they happen, and may even stop them from happening in the first place making your outdoor rituals safe and happy for everyone.



Editor's Picks Articles
Top Ten Articles
Previous Features
Site Map





Content copyright © 2022 by Ian Edwards. All rights reserved.
This content was written by Ian Edwards. If you wish to use this content in any manner, you need written permission. Contact Ian Edwards for details.