Growing Miltoniopsis Orchids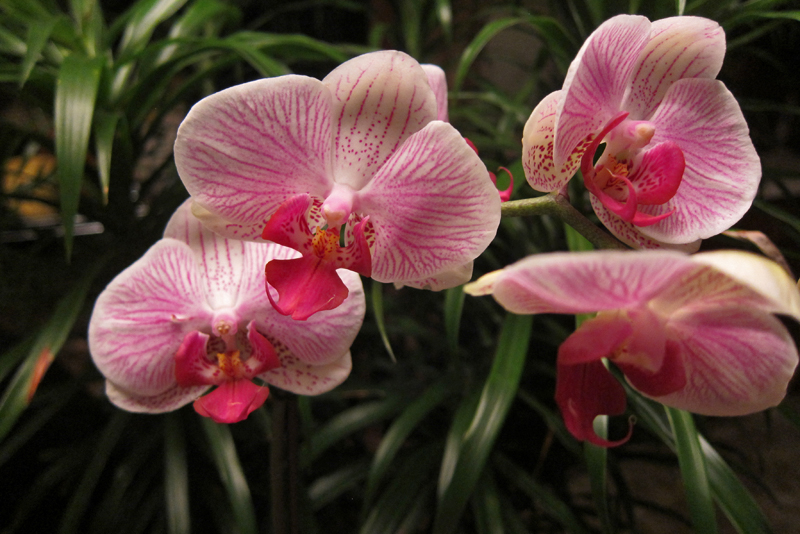 Often mistaken as the Miltonia orchids, the Miltoniopsis is the one that looks like the pansy flower. Growing Miltoniopsis is generally not for beginners but you can venture into growing them as you gain more experience with orchids. Though in Germany and France, it is common to find them for sale in the grocery stores, in the USA, it is harder to spot Miltoniopsis for sale at the local grocery or hardware stores. You will have to go to green houses or order online to get your Miltoniopsis.

Growing Miltoniopsis
If you decided to get a Miltoniopsis because you've fallen in love with the facelike flower, remember to read up on them first. Most of us live in homes with forced air heater and so, may not be appropriate for humidity loving Miltoniopsis. They are considered to be cooler climate plants. Originally from Columbia, the Miltoniopsis orchids like to be in well ventilated area. They grow well in between 60-80 degrees Fahrenheit. Some variations in temperatures are tolerable for the plant if it is temporary.

Watering Miltoniopsis
Unlike other orchids, Miltoniopsis like to remain moist so water them twice a week instead of just once a week. Make sure the growing medium has both bark and bits of mosses to retain the moisture. Let all the water run through the plant when watering. You can also mist the plant with a spray bottle, creating more humidity around the plants. Make sure to feed them with higher concentration nitrogen orchid fertilizer at half the strength, you can do this once every two weeks. Repot the plants when the potting medium breaks down, ususally in about 2 years or so.

Flowering and division
Miltoniopsis tends to be generous bloomers and their flowers can last from one to two months under the right condition. They tend to be faster growing orchids as well, with more pseudobulbs produced in one growing season. The plant can quickly form a large colony. As you have more than 3 pseudobulbs, you can divide them to have more plants.

You Should Also Read:
Identifying and Treating Rots on Orchids
Viruses
Pest Bugs on Orchids


Related Articles
Editor's Picks Articles
Top Ten Articles
Previous Features
Site Map





Content copyright © 2021 by Haidy Ear-Dupuy. All rights reserved.
This content was written by Haidy Ear-Dupuy. If you wish to use this content in any manner, you need written permission. Contact Anu Dharmani for details.