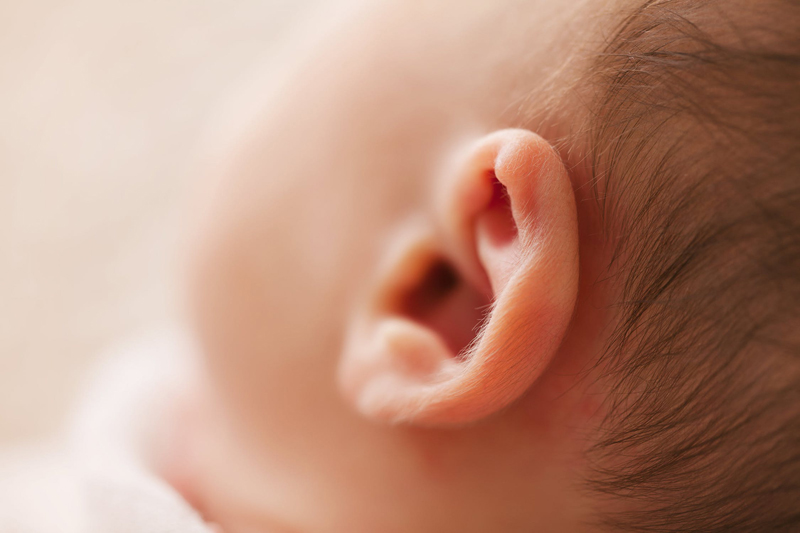 Is there any reason why a deaf person can't participate in sports? The answer to this is of course, if they have the inclination and the talent then of course they can participate. But there may be some limitations.
Can they wear their hearing aids or cochlear implant processors while they participate?
It's a question often asked and not quite so easily answered. So let's look at some of the problems. There are four issues:


Being able to hear so you know what is going on in the game.


Keeping your aids or implant processors in place - what a distraction it would be if in the middle of a game or match your processor fell off and you had to try and find it. Even if it moved or the battery died this would be a distraction.


Adequately protecting devices from damage and protecting your head so any internal implant isn't damaged.


Protecting your devices from sweat. Playing most sports means a lot of sweat and aids and processors don't like to get wet.


Team and tackle sports
By team and tackle sports I mean such things hockey, football of all kinds, cricket and so on. The issue in being deaf and playing these kind team sports is whether deaf person can hear the shouts of team mates, hear an opposition player near them or the instructions from the coach and the calls of the referees. Without hearing a deaf player might not know the position of the ball and if opportunities are missed this could allow the opposition to win.
Wearing a hearing aid or implant processor with a helmet is an option. But many team sports do not have helmets. It could difficult to keep a hearing device in position while playing fast action sports and protecting your device is important and especially so if you have an implant. Playing tackle sports, such as Rugby, where injury is fairly common place would make it difficult to protect both the outside processors and an implant even if wearing a helmet.
But it is possible and it does depend on the level and type of sport. Karin plays national hockey. She found head gear she could adapt so she could have the advantage of hearing but also protect her cochlear implant and processors.
Individual and racquet sports
By this I mean sports such as running, cycling or swimming, where the sport is more likely to be based on time rather than the speed of making goals. Racquet sports include squash, tennis or golf.
For cycling there should be no problem in wearing an aid or processor while participating. Helmets are required by law (in Australia) so some adaption of the helmet will probably be needed to wear one comfortably. I cycle and use an ordinary helmet. Wearing my cochlear implant processors while I cycle increases my safety because, I can hear the traffic noise or be warned by a horn. I can also hear the change in gears rather than having to do it by touch or looking. I wear a normal helmet without adaption and once I have fastened it into position my processors usually stay firm. Rob and Michael both cycle for pleasure as well as in competition and both wear their processors while participating.
Wearing a hearing device while playing racquet sports should be fine although keeping it in place may be difficult. A headband can be used for this purpose as well as protecting it from sweat.
Running may be difficult to wear a hearing device because the constant jolting makes it hard to keep it in position. I found even with my hearing aid that the movement slowly shifted my aid and this often gave me feedback. Competitive running poses a problem when 10ths of seconds count. If a deaf person hasn't heard the starter gun he will be at a disadvantage.
Swimming and water sports
Swimming and other water sports (skiing, diving) pose a specific problem. At this time no hearing aids or cochlear implant processors are water proof so they cannot be worn in the water. Some people get around the problem by putting them in water proof bags under bathing caps but it isn't recommended. A competitive swimmer has difficulty in hearing the starter gun which puts them at a disadvantage. (This is one the reasons for the Deaflympics)
Horse sports
Riding a horse doesn't subject the rider to the same level of movement and risk of injury as say playing a game of Rugby. Wearing a hearing aid or processor, especially if worn under a helmet should give the benefit of hearing making it easier. Marion is a rider and she wears her cochlear implant processors while riding.
Motor sports
In actual fact motor sports have contributed to hearing loss. Jack Brabham, a world class Formula 1 racing car driver, is an example and he now has a cochlear implant. Wearing a hearing device could be a possibility – whether you'd want to is another matter because the hearing device would exacerbate any noise of the engine.
There is no reason deaf people can't participate in and enjoy a wide variety of sports at amateur or professional level. However, some sports are better than others when it comes to wearing a hearing aid or cochlear implant processor and providing the necessary protection.
You Should Also Read:
Karin plays national hockey
Michael and sport
Can the deaf drive?


Related Articles
Editor's Picks Articles
Top Ten Articles
Previous Features
Site Map





Content copyright © 2021 by Felicity Bleckly. All rights reserved.
This content was written by Felicity Bleckly. If you wish to use this content in any manner, you need written permission. Contact Felicity Bleckly for details.