Utilizing Table Styles in Word 2007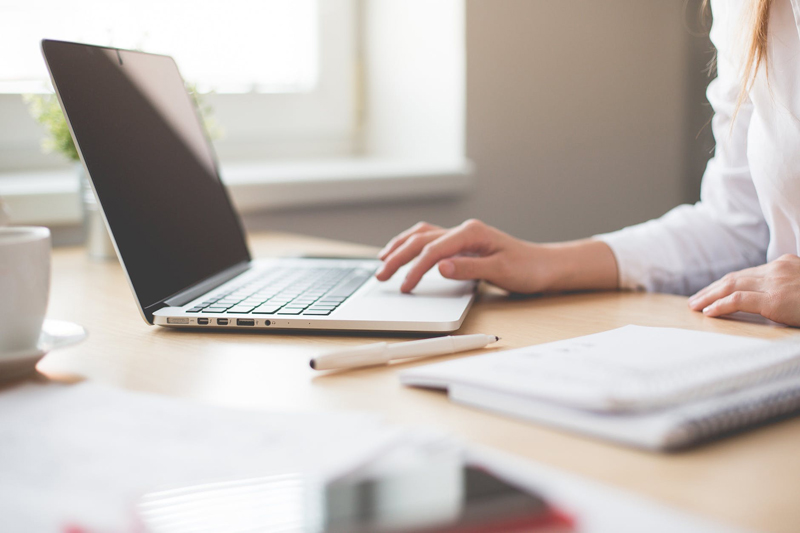 Table styles allow you to customize the look of your table. There are many pre-designed styles to choose from, all of which can be modified. Or you can design your own table by choosing the colors, text placement, borders, shading and font styles. And if you don't like what you end up with, you can always go back and change it.
So let's start by inserting a three column by six row table. Select Table under the Insert tab and then move your cursor across the white squares until you have selected a 3x6 table. Clicking your left mouse button will insert the table into your document. The table consists of a basic box with the cells outlined with black lines. Moving your cursor over the table, you can see on the upper left corner is a small box with arrows inside it that allows you to move your table around the page. The little white box at the opposite corner allows you to resize your table. When the table is selected the Table Tools option is activated at the top of the page. Under it there are two tabs, Design and Layout.
Clicking on the Design tab brings Table Style Options, Table Styles and Draw Borders into view. Table Style Options allows you to choose special formatting for the header row, total row, and first and last columns based on the table style chosen. Banded rows and columns fill the background of alternating even and odd rows/columns with color for easier reading. As you select the different options you can see the changes made to your table as well as the sample table styles shown in the section next to it.
As you move your cursor over the different table styles, each style will be reflected in your table. Once you find a style you like click on it to apply it to your table. In the sample table, Medium List 2 - Accent 5 was chosen. For Table Style Options, Header Row, First Column, and Banded Rows were selected. The arrows were added using Insert Shapes.
The design of your table can be defined even more by selecting Modify Table Style. This will allow you to change table properties, borders and shading, banding, font, paragraph and tabs to suit your needs. If you can't get the look you want from the pre-defined styles even with modification, selecting New Table Style gives you the opportunity to create a whole new style from the beginning. Selecting Clear will remove the style of your table altogether.
Within the Table Styles box is Shading and Borders. These can be used to define a single cell or multiple cells within your table by selecting the cell(s) first and then selecting a fill color and/or border lines and colors. In the example table, for instance, several cells were highlighted with a red border and the cells with the arrows were given a shaded background.
The last section under Table Styles is Draw Borders. Drawing borders can be applied to an existing table or to create a new table. Border style, width and color, as well as Draw Border and Eraser are available options. To modify a table select it to activate the Table Tools bar. For our example a solid line of 1½ point with a pen color of green was selected. Clicking on Draw Table turns your cursor into a pencil icon. Using the pencil, you can either click on lines within a cell or draw a line around several cells or the table, which will turn into solid 1½ point green lines. Click on Draw Table to stop drawing and change your cursor back. The Eraser will erase the lines separating cells and join the cells together.
To further customize your table, click on the down arrow in the corner of the Draw Table box which will open the Borders and Shading dialogue box. Form here you can modify the borders and shading of your table, individual cells or add a border to the pages in your document. Shading gives the option to add pattern styles and colors to the whole table or individual cells. What were the remaining four blank cells, now sport a trellis fill in light blue. So, even though my final table is not the prettiest, it shows how a table can be customized by utilizing some of the many table tools available in Word.
This site needs an editor - click to learn more!

You Should Also Read:
Inserting Tables in Word 2007
Creating Watermarks in Word 2007
Creating Friendship Cards in Word 2007




Related Articles
Editor's Picks Articles
Top Ten Articles
Previous Features
Site Map





Content copyright © 2021 by Laura Nunn. All rights reserved.
This content was written by Laura Nunn. If you wish to use this content in any manner, you need written permission. Contact BellaOnline Administration for details.