Double Stranded Hat Pattern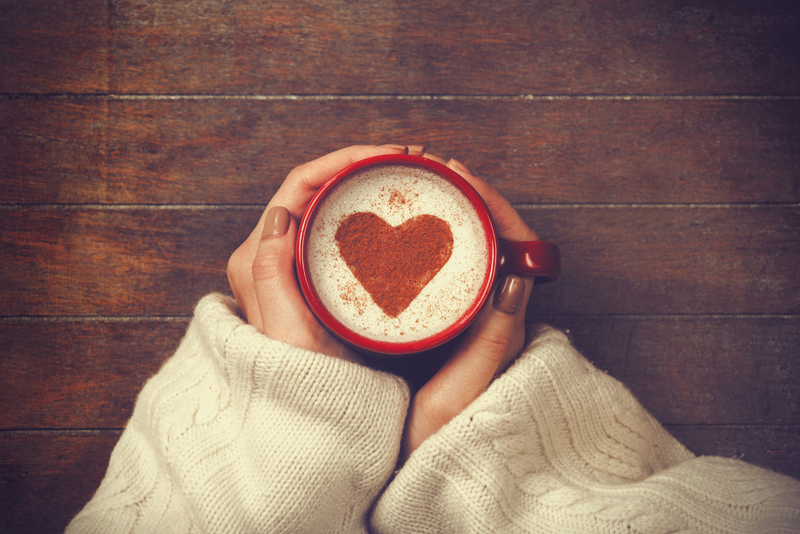 Knitters are a creative bunch, but even we feel trepidation at the idea of last-minute gifts. Will it be finished on time? Will it come out okay if I knit it in a hurry? Do I have to use such bulky yarn that the garment will be unwearable?

The answers to these questions will be respectively yes, yes, and no – if you try the following pattern. It creates a beautiful finished product, and it can be finished in a few hours if you really buckle down. The secret? It's made by double-stranding, and it uses one tweed and one multicolored yarn. The multicolored yarn should contain at least one color that matches the tweed, and it should also display some contrast between the light and dark parts of the colorway. One of the yarns should be DK weight, the other fingering. The two stranded together will create a yarn that's slightly heavier than worsted but not quite bulky, so the finished project won't look overpowering on smaller people.

Hats in general don't take up a great deal of yarn, so this is a great opportunity to use up partial skeins from your stash. You can, of course, use the last-minute gift emergency as an excuse to visit your Local Yarn Shop if you prefer. For the template project, I combined Cascade Roslyn, a wool/silk blend, with Tofutsies, which is composed of wool, soy fiber, and cotton. The latter is a bit lighter than many sock yarns, so the combination knits well on a size nine needle. (Keep in mind, however, that I knit a bit loosely, so you may want to try a size ten if you don't.)

The ribbing for this pattern is a play on the old 'knit 1, purl 2' joke; however, you're going to knit 1 to the back loop to twist it before you purl the next two stitches. You'll continue this until the brim is the size you want it to be, perhaps eight to twelve rows.

The rise of the hat is knit in stockinette stitch for speed but also so that the marl effect created by the yarn combination can be seen. This also produces a nice contrast with the rib. You'll want to make this part long enough so that the hat measures the length of the intended's recipient hand from wrist to fingertip. If you don't have that person's hand available to measure, think between seven and nine inches; you can of course put the stitches on a piece of thread and try it on before beginning the crown.

There are all kinds of ways to shape the top of a hat, but because the yarn/color combination is the star attraction, keep it simple. Divide the stitches into six groups of fourteen inches, and knit two together at the beginning of each section, which will result in six stitches being removed in one row of knitting. Knit the next row even, and then decrease again in the same way. Continue in this fashion until you have twelve stitches left; at some point, you'll need to either use double points or two circular needles to knit comfortably. Then use the "slip one, knit two together, pass slipped stich over" maneuver to decrease down to four stitches before drawing the yarn through. The crown will have minimal pleating, and will curve nicely around the intended's skull.

A note on gauge: because the stockinette stitch is stretchy, the hat will fit a variety of heads as long as your stitch gauge is between three and a half to four and a half stitches an inch.

Here are the instructions to knit this hat:

Cast on 84 stitches.

Brim: k1 tbl, p2, repeat to end of row. Repeat this for 8-12 rows.
Rise of Hat: knit in stockinette stitch until hat is of desired length. On last row, place markers every fourteen stitches, marking the end with a different color. You will have six sections.

Crown:
Row 1: k 2 together, k to next marker, repeat to end of row.

Row 2: knit.

Repeat last two rows until there are 12 stitches left. Slip 1 – k2t – psso, repeat three times. Cut yarn and sew the last four stitches closed with a tapestry needle. Weave in ends.



Related Articles
Editor's Picks Articles
Top Ten Articles
Previous Features
Site Map





Content copyright © 2022 by Korie Beth Brown, Ph.D.. All rights reserved.
This content was written by Korie Beth Brown, Ph.D.. If you wish to use this content in any manner, you need written permission. Contact Korie Beth Brown, Ph.D. for details.