11 Very Early Signs of Pregnancy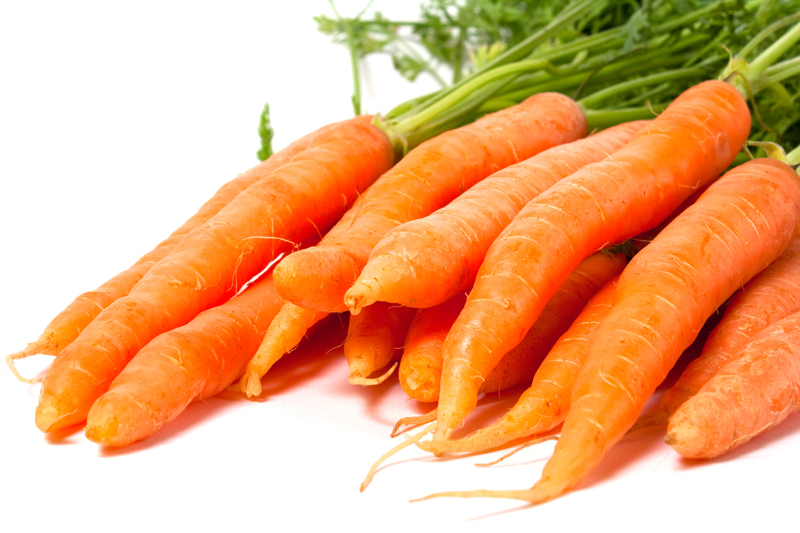 Are you pregnant? Let's find out.
The 11 very early pregnancy signs listed below are the main early symptoms of pregnancy. And whether this is your first or fourth baby, the early signs of pregnancy remain the same. However, each pregnancy experience is different.
You may have 5 of the 11 very early signs of pregnancy with your first baby and several other slightly different symptoms with each consecutive pregnancy.
The 11 Major Early Pregnancy Signs
1. Breast Changes
– This is often the first sign of pregnancy. Hormones immediately begin preparing your body for breastfeeding. As early as a week after conception the area around nipples becomes darker and breasts feel swollen and more sensitive.
2. Missed Menstrual Period
– Missing a period is an obvious sign of pregnancy. But there are also other reasons for a missed period, such as stress, dieting or medicine. If your cycle is very regular, missing a period can be an early sign of pregnancy.
3. Spotting
– Light bleeding may appear 8 to 14 days after conception. The fertilized egg implants itself in the uterine lining causing pink or brownish spotting. Many women mistake this for a menstrual period, when they're actually pregnant.
4. Cramping
– Cramps similar to those experienced around menstruation are sometimes a very early sign of pregnancy. The uterus walls can contract as a result of any kind of physical activity.
5. Nausea
– Feeling nauseated and sometimes even vomiting is called "morning sickness," but it can happen any time day or night. While nausea is common between weeks four and eight in about half of all pregnancies, some women experience symptoms as early as a week or two after conception.
6. Tiredness
– During early pregnancy your body is going through major hormonal changes. Your heart pumps harder and blood flows faster to bring nutrients to the baby. Exhaustion and fatigue are understandable and usually go away as your body adjusts.
7. Frequent Urination
– Many women experience more frequent urination as early as a week or two after conception. The most intense need to urinate typically takes place in the first and third trimesters of pregnancy.
8. Dizziness
– Blood sugar is the primary source of food for a growing fetus, so it tends to drop more quickly than usual. Skipping meals or going too long without eating can make you feel dizzy, lightheaded or even faint from low blood sugar.
9. Mood Swings
– You're not crazy, it's just hormones. Mood swings are common, even in early pregnancy. This can include irritability and crying for no apparent reason.
10. Increased body temperature
–Your basal body temperature (BBT), taken first thing in the morning, is higher when you ovulate and during pregnancy. So, it's a good early indicator of pregnancy when your BBT remains high.
11. Constipation
– To insure maxium nutrient absorption, pregnancy hormones slow down digestion and bowel function.
Eating healthy for pregnancy
and
natural constipation solutions
include drinking plenty of water and choosing from the
list of high fiber foods
.
If these 11 symptoms indicate that you may be pregnant, make sure you check out these great
Pictures of Pregnancy Stages
so you can learn all about what have to look forward to.
You can also sign up for my free
Natural Health Newsletter
to receive weekly articles about your own health and the health of your family.
Click here for the
Site Map
.
Articles you might also enjoy:
A Healthy Pregnancy Food List
Healthy Pregnancy Weight Gain Chart
Eating Healthy for Pregnancy Baby Health
Pictures of Pregnancy Stages of Fetal Development
To subscribe to the Natural Health Newsletter, just enter your email address in the subscribe box at the bottom of this page.
© Copyright Moss Greene. All Rights Reserved.
Note: The information contained on this website is not intended to be prescriptive. Any attempt to diagnose or treat an illness should come under the direction of a physician who is familiar with nutritional therapy.


Related Articles
Editor's Picks Articles
Top Ten Articles
Previous Features
Site Map





Content copyright © 2019 by Moss Greene. All rights reserved.
This content was written by Moss Greene. If you wish to use this content in any manner, you need written permission. Contact Moss Greene for details.