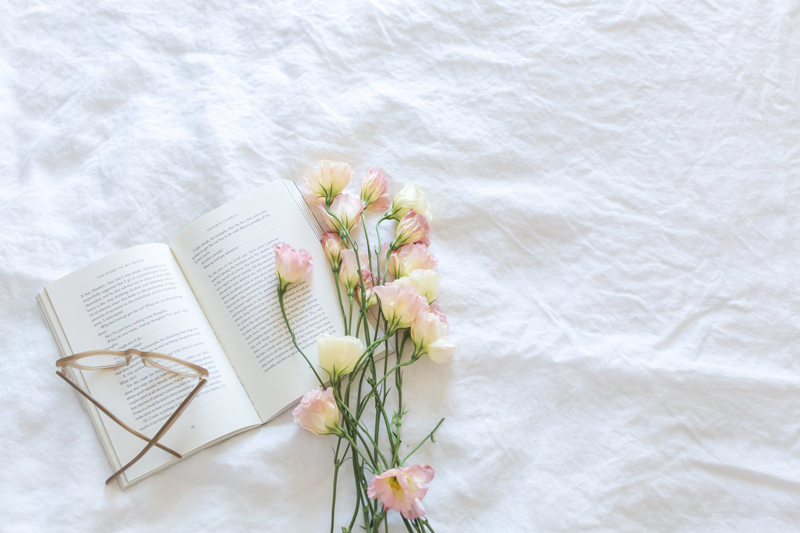 It's never too early or too late to introduce a reader to the world of short stories. Rebecca Kai Dotlich originally shared the stories in this book with her grandson. I think that was a pretty awesome way to have kept him occupied.

The nine very short stories in this book have a beginning and an ending. Please don't think I am repeating myself in this article, but as you will see, a beginning and an ending is what makes this book unique. Author Rebecca Kai Dotlich has written two wonderful sentences for each story — yes, a beginning and an ending. Wait. What? Where is the middle? Is it blank? No! Illustrator Fred Koehler has done an amazing job of helping readers fill in the blanks. What's in those blanks you may ask? It's the stuff that goes in the middle of the stories — after the beginning and before the ending.

Let me explain — these nine stories cover the following topics: a location, a mystery, a child's game, giving a gift, being alone, finding a surprise, being angry, a bath, and having a dream.

To describe the first story, I will use the topic name of location because we learn where a little girl is, and where the little girl is going. I won't copy her exact story sentences, but the author simply tells us that the girl is at school and then she is at home. The illustrations give us an idea of what happened in between — the middle part of the story. And, I would be willing to bet that if we would put a group of readers (all ages) together in a room, each of them would describe a different middle story. Each may have a different depiction of the illustrations.

I enjoyed the stories and illustrations because they gave me some freedom in interpretation. I could also imagine other scenarios based on the illustrations. The writing style, presentation and illustrations were my muses for reading this book — several times. I definitely knew I wanted to review it, however, there was something else I was feeling as I was reading. Suddenly, it was one of those light bulb in the brain moments.

In reading these nine simple sentence stories, this book made me see the actual skeletal parts of short stories, or maybe even novels! I could start looking at my stories in the terms of two simple sentence scenarios. How things start and how they will end. The middle part, where there is action, angst, predicaments . . . anything that makes a story interesting and intriguing, is where my imagination could bloom.

Maybe, just maybe, that is the number one reason I love this book. It's definitely the reason I think this book can be an important tool for anyone wanting to write short stories.

I don't give spoilers, however, the final short story in this book is one that all writers will appreciate and remember.

Book Information:

Title: One Day, The End — Short, Very Short, Shorter-than-Ever Stories

Author: Rebecca Kai Dotlich

Illustrator: Fred Koehler

ISBN: 978-1-62091-451-9

Copyright: 2015

Publisher: Boyds Mills Press, An Imprint of Highlights, Honesdale, PA

Review Copy Note: — The copy of One Day, The End — Short, Very Short, Shorter-than-Ever Stories I used for this review was borrowed from my local branch of the Columbus Metropolitan Library system in Columbus, Ohio.

*As an additional note, I would like to share with you how I found this book. I was watching a show on Netflix about the children's magazine, Highlights. This is a magazine that accepts short story manuscripts from writers. I researched their website and also found the name as well as the website of their book press. While researching that website, I found this title and requested a copy from my library. Yes, I just love searching! Sometimes, you just never know where you will find your next great short story.

Have a great week! Please feel free to stop by the Short Stories forum with your questions and comments.


Related Articles
Editor's Picks Articles
Top Ten Articles
Previous Features
Site Map





Content copyright © 2022 by Michelle Anne Cope. All rights reserved.
This content was written by Michelle Anne Cope. If you wish to use this content in any manner, you need written permission. Contact Michelle Anne Cope for details.