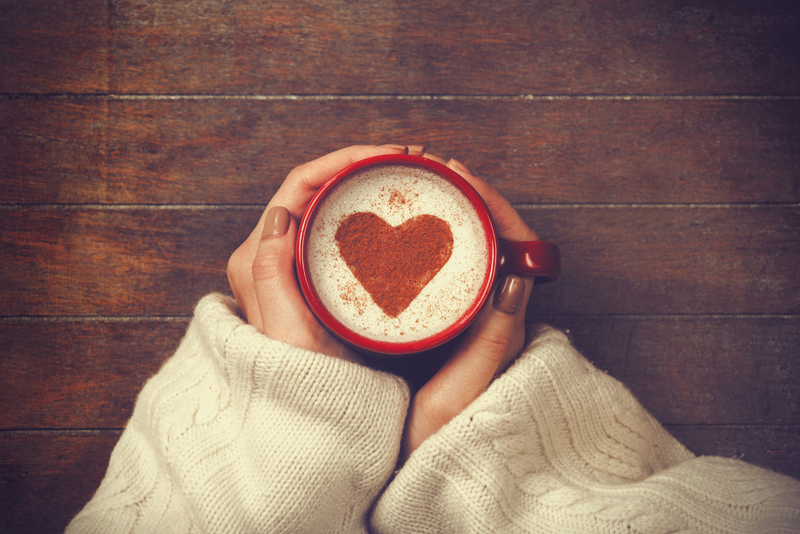 Knitting is generally associated with the countries of northern Europe, but South America has a long and storied tradition as well. Across the continent, the raising of sheep has long been associated with economic prosperity. In the hinterlands of Uruguay in 1968, several women met to discuss methods of creating income streams specifically for women. Several cooperatives were formed, and the groups began to develop products that range from the raw materials necessary for crafting to finished garments. Today, Manos sells yarn, leather goods, clothing, clothing accessories, throws, blankets, trinkets, and giftables through its on-line store and through different distributors.

Knitters, of course, will be most interested in the yarn offerings of this company, and Manos Products are indeed divine. Wool Clasica is a worsted weight wool workhorse, with hand-dyed colors that range from solids to space-dyed. Gloria, a superwash wool, is of a similar weight. Franca,a chunky weight super wash, offers a smaller yet equally beautiful range of colors, as does Clara, also a superwash but with DK gauge. The company also offers several fingering- and lace weight wool lines, again with many hand-dyed offerings.

Over the years, Manos has developed fiber blends, with silk/wool and wool/polyamine predominating. Silk Blend for example, is a silk/merino combination in a DK weight, with Silk Blend Fino the same blend but in a sport heft. Other lines, such as the simply named Lace, lack wool entirely; this yarn is a combination of alpaca, silk, and cashmere.

In the United States, Manos is distributed exclusively by Fairmount Fibers, which markets to online companies such as Jimmy Beans Wool, WEBS, and Patternworks, as well as at a number of independent brick and mortar yarn stores throughout the country. In Europe, the company's yarns are distributed by Rooster Yarns in the UK, Jarbo Garn in Scandinavia, Style in Living in Holland, and Schmeichelgarne in Germany. One can also find these yarns in Asia and in Australia, although distribution is more limited.

The company's website sells a few patterns for their yarn lines, and there are both individual patterns and booklets available through distributors. In addition, a number of current designers such as Hunter Hammerson and Heather Zoppetti have used Manos yarns for their designs; patterns are available on Ravelry as well as at local yarn stores.

In 2009, Manos del Uruguay became a member of the World Fair Trade Organization, an association that attempts to alleviate poverty and create sustainable development. Because the Mano del Uruguay collective supports small businesswomen in rural Uruguay, buying and knitting with these yarns is thus an act of international social justice. In addition, there is a romance associated with international yarns from far-away countries and different cultures. While Manos yarn is not sold at discount prices (a DK-weight scarf knitted from Silk blend will cost around forty dollars, and a sweater double that), the product is made of quality yarn and will become an heirloom creation. As such, repeated wearings will amortize the cost of materials. While purchasing Manos may not be possible for every project, it's worth the splurge for that special project. If it's time to treat someone (possibly oneself), then Manos yarn is an excellent choice.

Disclaimer: I am not associated with the Manos del Uruguay collective, and have bought their yarns with my own funds.



Related Articles
Editor's Picks Articles
Top Ten Articles
Previous Features
Site Map





Content copyright © 2022 by Korie Beth Brown, Ph.D.. All rights reserved.
This content was written by Korie Beth Brown, Ph.D.. If you wish to use this content in any manner, you need written permission. Contact Korie Beth Brown, Ph.D. for details.