Aligning and Spacing Text in Word 2007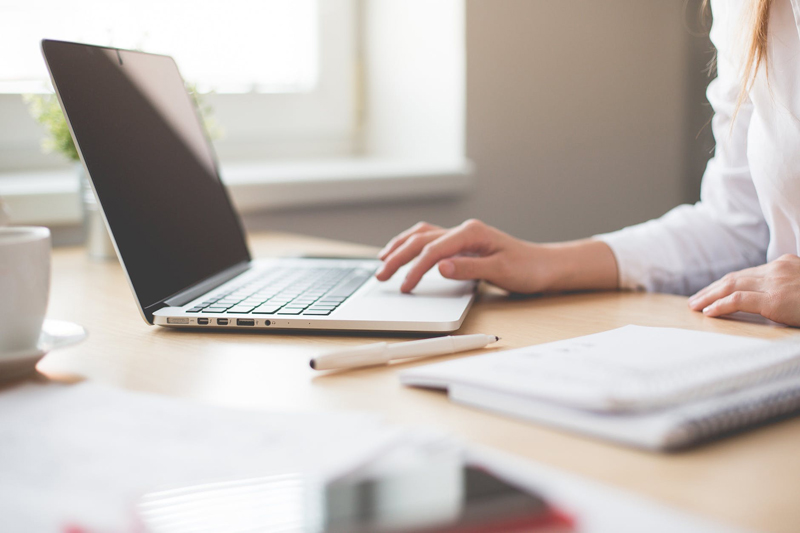 In the Paragraph box under the Home tab is where you will find the options for aligning and spacing text. The group of four buttons pictured allow for text to align left, center, right or justified. Aligning text left is the default and is how most text is aligned. Centering of course would be used for titles or headings in your document. Right alignment of text could be used when designing a business card where the address is aligned left and phone number(s) to the right. Justified is when the text is aligned to both the left and right margins, a format that is commonly used in newspapers and books.
The next button in line is Line Spacing. This is used to change the amount of space between lines, i.e.: single space, space and a half, double space, etc. Clicking on the button shows a drop down menu with your choices of spacing. Selecting Line Spacing Options brings up the Paragraph dialogue box.
The first tab in the Paragraph dialogue box is Indents and Spacing. Under General you can change the alignment and outline level of your paragraph. Indentation allows you to set left and right indents, or by clicking the Mirror button, inside and outside indents for pages that will be bound. The drop box under Special allows you to set a first line or a hanging indent and then you can specify by how much to indent.
Spacing Before or After will add or remove space before or after paragraphs by clicking on the up or down arrows. The spacing changes by increments of 6pts. Line Spacing allows you to choose predefined spacing or you can fine tune your line spacing by choosing Multiple and making adjustments under At. As you make these changes you can see how they will look in the Preview window. The last option under Spacing is a check box that when checked, whatever choices made for line spacing will not affect same style paragraphs.
At the bottom is a Tabs button which will open the Tabs dialogue box where multiple tab positions, alignment and leaders can be set. Clear All tabs will do just that by first selecting the text that needs to have the tabs removed then selecting Clear All.
The second tab, Line and Page Breaks provides options for Pagination, Formatting exceptions and Textbox options. By setting different options here you can control widows and orphans, keep headings with the paragraph that follows, force page breaks, allow automatic hyphenation and how tight the box wrap is around the text inside it.
The last two options under Line Spacing are Add Space Before Paragraph and Remove Space After Paragraph, which will affect either the paragraph where the cursor is or selected text.
The last item I would like to cover in the Paragraph box is the paragraph symbol in the upper right hand corner. Clicking on the button will show or hide the hidden formatting symbols. Showing the formatting symbols will reveal spaces, tabs, and return marks, both the ones that should be in the document and the ones that should be removed. I use this all the time when editing my client's documents -- some of them are notorious for using spaces instead of tabs, multiple tabs (using the defaults) instead of setting the correct tabs, extra spaces between words, extra returns between paragraphs, etc. Being able to see the formatting symbols makes it easier for me to remove the ones that do not belong.
Learning the basic functions of Word 7 can certainly help you when creating your documents and can take the mystery and frustration out of why there is space after every paragraph when you don't want or didn't put it there, or why text won't line up even though you put in plenty of spaces, or why some paragraphs are justified and other not, just to name a few.
This site needs an editor - click to learn more!

You Should Also Read:
Using Word 2007 Clipboard Commands
Using Tabs in MS Word
Using Drop Caps in MS Word 2007




Related Articles
Editor's Picks Articles
Top Ten Articles
Previous Features
Site Map





Content copyright © 2021 by Laura Nunn. All rights reserved.
This content was written by Laura Nunn. If you wish to use this content in any manner, you need written permission. Contact BellaOnline Administration for details.