Omg! The Best Essential Oils for Perfume Ever!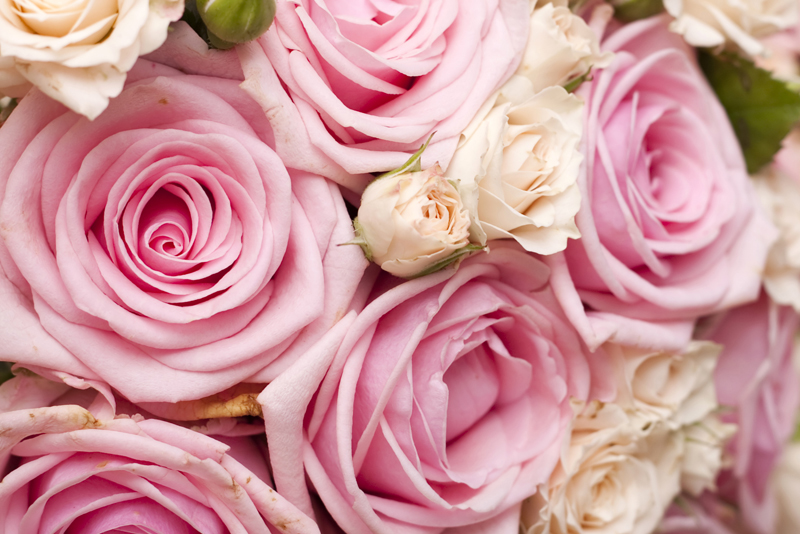 Playing with essential oils when making perfume can be very addictive. If you are new to this craft or shopping around for a new perfume, you can easily get overwhelmed and buy every scent that you would find appealing. There are probably tons of combinations you'd like to try and it seems reasonable to have all scents you can possibly have. But hold that thought for a while. You may want to save some hard-earned cash, time and effort by narrowing down your list to the best essential oils for perfume.
Music and science
You know about the three notes of a perfume, right? These are top, middle and base notes. The top note is the scent you pick up as soon as you open the bottle. It's the first to go too, leaving us with a blend of the middle and base notes. A perfume is likened to a musical composition. Choose the right notes (scents), string them properly (proportions and process) and you will have a beautiful composition (perfume!).
There is also a bit of science in this. Categorizing scents boils down to molecule size. The scents we smell first are generally ones that evaporate faster.
Every perfumer knows the importance of getting your top, middle and base notes right. It's like a showcase of your personality. The top note is all about first impressions while the base is about what you want to linger. Note that the base note may not be the nicest scent among the three at first, but wait until it blends. It gets lovelier! The middle note, aptly known as "heart", balances overpowering scents and melts with the base note to make that wonderfully lasting scent.
Choosing only the best
Making exciting choices is the core of perfume making. Don't be afraid to make mistakes. You will get it right in time, if you haven't yet. In fact, there is no guarantee you won't be making blunders even if you are an experienced perfumer.
Experimenting is fun and helpful in your growth as a perfumer. However, it's a good idea to at least try to avoid wasting resources. Pure essential oils aren't exactly cheap so be careful when buying scents. Try the smallest bottle first or take advantage of testers.
Here's a list of fabulous essential oils to help you get started.
Love at First base
Start with the base note first. It's the one that lasts so you may want to choose middle and top notes that will blend well with your base note. Base notes lasting power comes from their heavy and intense composition. No wonder, they are often the most expensive too.
Some favorite base notes are Vetiver, Sandalwood, Patchouli and Vanilla. To give you an idea, Comme des Garcons' "Amazing Green" perfume uses Vetiver as a base note. It is an easy-to-find, silkyand sexy scent that blends with practically anything, though best with floral scents like Lavender, Jasmine and YlangYlang. Try some Vetiver with Rose (middle) and Lime (top) or with Lavender (middle) and Lemongrass (top).
The classic Guerlain "Samsara" uses Sandalwood like magic and the result is nothing short of breathtaking. If you want to make an enchanting fragrance out of Sandalwood, try it with Jasmine (middle) and Orange (top) or with Rose (middle) and Bergamot (top).
In "Britney Spears Circus Fantasy", Vanilla is wonderfully used as a base while in "My Burberry" the power of Patchouli was harnessed. If Patchouli's not a favorite of yours, don't dismiss it yet. It's not how it smells on its own but how it blends with the top and middle notes that make this underrated scent awesome. Also, a recent study showed that Patchouli is the scent mostly associated with successful people in business. Mix it with musky and spicy notes for men and floral and fruity for women.
The Heart of The Matter
Middle notes should blend well with your selected base notes. It tones down strong scents and reduces what may be distasteful in the base notes. Some well-loved middle notes are Rose, Jasmine and YlangYlang.
Rose isn't dubbed as queen of essential oils for nothing. It is certainly sweet and sensual – and quite expensive. If you have chosen Vetiver or Sandalwood as your base note, you'll love using Rose as the middle note. A warning though, Rose is a powerful aphrodisiac. You may want to use it only for very special occasions.
Another sexy scent that can send admirers your way is Jasmine. Jasmine, though heavy for a middle note, makes a very pleasant fragrance when combined with favorite base notes Vetiver, Sandalwood and Patchouli. Lastly, YlangYlang, another aphrodisiac, also blends well with Patchouli, Vetiver and Sandalwood. It has a wonderfully unique floral scent.
The Top "Top Notes"
Top notes, though quickest to fade, are scents that disarm.They captivate, uplift and leave the first impressions. Though citrus scents top the top notes list (remember they evaporate more quickly than base and middle notes), they are also exciting floral scents you can use. When choosing your top notes, opt for scents that are light and refreshing like Bergamot, Mandarin and Lavender. Of course, your choices must blend well with the respective base and middle notes.
Bergamot's a top choice since it works in harmony with many essential oils. It has a more complex scent than most essential oils in the citrus family, nothing too pungent or acidic. Mandarin, another favorite top note, has a rich citrus scent. Try it with Vetiver as base and Jasmine as heart. Lavender, the sole floral contender in this category has that gentle and relaxing scent. It mixes nicely with almost anything and enhances other oils in the mix. Lavender is like a good friend, simply great to be with and brings out the best in you.
I've covered about ten of the most fascinating essential oils you can use to make perfumes. Surely, you will discover more as you go along. Keep in mind that a scent you like may not be appealing to others. Likewise, a scent that may not appeal to you on its own can produce a wonderful scent when mixed with others. So, just keep an open mind, feed your "scenthusiasm" and enjoy your journey as a budding perfumer.
Life Never Smelled So Sweet!
Juliette's Website
https://www.nyrajuskincare.com


Related Articles
Editor's Picks Articles
Top Ten Articles
Previous Features
Site Map





Content copyright © 2023 by Juliette Samuel. All rights reserved.
This content was written by Juliette Samuel. If you wish to use this content in any manner, you need written permission. Contact Juliette Samuel for details.