Kills Salmonella and H1N1Swine Flu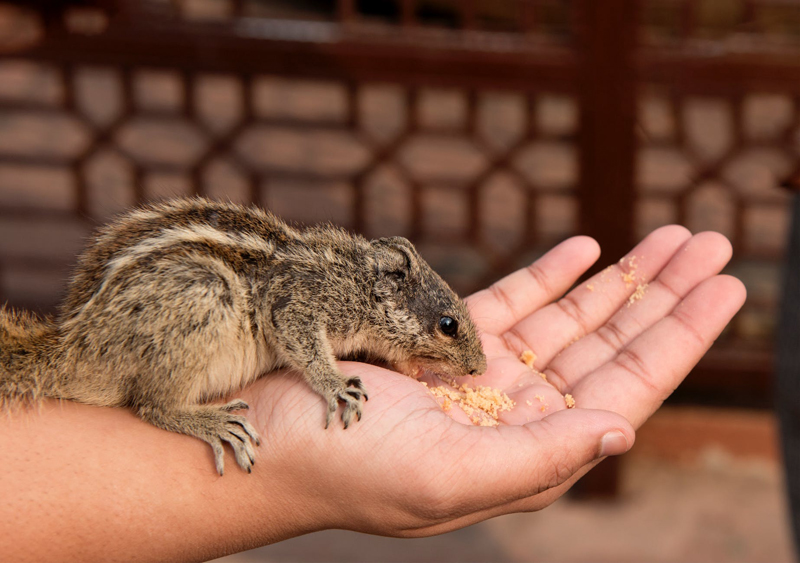 Health, Sanitizing, and Salmonella
Exotic pet owners hear an awful lot about exotic pets and salmonella, a rod-shaped bacterial infection, primarily in reptiles, amphibians, and occasionally birds or parrots. Though any animal can carry salmonella as we saw many outbreaks of human salmonella on the news; human salmonella can only be associated with exotic pets less than 5% of the time. There are very few worries if you take a few precautionary measures. Protect your family's health.
Salmonella is usually associated with bad food poisoning and gastroenteritis. The symptoms are vomiting, diarrhea, cramping in the abdominal, bloody stools and so on. The same symptoms can be associated with an animal having the infection; however, an animal can carry the disease with no outward symptoms, therefore, being a carrier of salmonella. This is where the problem lies primarily with reptiles; they shed the virus making cleanliness very important to stay healthy.
First of all children seem to associate with salmonella more often than adults do. Mostly because children are more prone to feed, water or pet their exotic pet reptile, amphibian, or parrot; and then turn around and touch their mouths or lips before washing their hands, if they wash their hands. In addition, children spend far less time on hand washing than most adults.
Instruction should start, if at all possible, before an exotic pet is brought home. Don't forget to consider pet adoption from animal shelters or a animal rescue first. There are many exotic pet rescues that specialize in specific animals.
It most certainly is not too late to start right now. Of course; the complexity of the lesson should depend on the age of the child.
Teach the child to wash hands with an antibacterial soap, lathering the hands thoroughly, and before rinsing, use a finger nail brush to wash under the nails. This has a two-fold purpose, cleaning under the nails and keeping the antibacterial soap on a little longer. Then you could use a hand sanitizer, though chlorhexidine is far safer than hand sanitizer, making sure you watch them rub the sanitizer in until it is completely dry. Make sure the hand sanitizer is kept out of a child's reach. Hand sanitizers have a large percentage of alcohol, enough to cause a young child to be alcohol poisoned by just licking it off their hands. Safer than the hand sanitizer, use chlorhexidine.
Using bleach is dangerous, messy, and hard on the skin and just doesn't do the job. Besides, anytime I use either bleach I ruin something nearby or an article of my clothing. Most bleach found in stores is very watered down.
Hands should be washed when they play with their pet, clean their housing, the toys, anything that comes in contact with the pet.
Make sure the sink and surround area is cleaned with an agent that kills bacteria like a Clorox wipe after washing hands. Better yet, a Chlorhexidine solution which is safe on a child's skin or even on a pet or their food and water dishes. Really, the only danger is getting it in the ears and eyes; even then there is a very small amount of Chlorhexidine used in contact lenses agents.
Chlorhexidine should be used on cages, food and water dishes, bedding, anything associated with a pet including you and your family. Chlorhexidine is much safer than bleach, doesn't make bleach marks on your clothes, carpets, shoes, children, dog, cat, you got the picture.
Cholorhexidine kills bacteria and has been tested and shown to kill many viruses including H1N1, swine flu, H3N2 seasonal influenza A, and influenza B virus. Good virus protection. Another familiar bacterial infection is Escherichia coli or e. coli; between e coli and salmonella, they have been regular T.V. personalities lately. Shiga toxin-producing E. coli, or STEC lives in the innards of ruminant (cud chewing) mammals like sheep or cows, or pigeons and birds, also can pick it up from the environment and pass it along.
Amazon has a 24-hour cookie. So, if you follow my link today, and then decide to think about the purchase the link will expire in 24 hours. By all means think about your purchase but please go back through my shop so that I get credit.
Chlorhexidine can be bought very inexpensively, and by the gallon!
Chlorhexidine Solution gallon


My Exotic Pet Shop

Scroll down a litter further and sign up for the exotic pet's newsletter. Your email is 100% safe, I never even see it. You will receive a newsletter twice a week. Once in a great while an emergency newsletter may go out, but this would be only for a big illness outbreak or other emergency. Subscribe so you will know when new content comes out!

If you have a comment about this article, if you have a question, or just want to say hello, stop by the Exotic Pet Forum! Comment Here

Feel FREE to Contact me anytime. You can reach me via my bio page. Click on my name.

Contact Diana

This site needs an editor - click to learn more!

You Should Also Read:
Complete Exotic Pet Care Index
Children's Pet House
Exotic Pet Shopping - safety first!




Related Articles
Editor's Picks Articles
Top Ten Articles
Previous Features
Site Map





Content copyright © 2022 by Diana Geiger. All rights reserved.
This content was written by Diana Geiger. If you wish to use this content in any manner, you need written permission. Contact BellaOnline Administration for details.