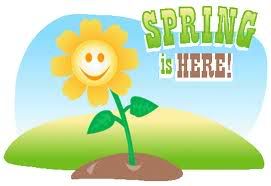 Hi there! Welcome to the Virus and Spam newsletter from BellaOnline!
Do you have an extra 500 dollars lying around? It's the latest technology and it's all the rage...
First and most importantly this week, here is the latest article from the Virus and Spam site at BellaOnline.com:
Beware of Buying Used or Refurbished - While purchasing a used or refurbished computer can save a lot of money, it can also be risky. Read this article to find out the right questions to ask before you buy.
Please visit My Virus and Spam Site for even more great content about protecting your PC!
It's the new iPad! Apple's latest gadget uses 4G technology and claims to be well worth its pricey debut.
To participate in free, fun online discussions, the Virus and Spam site has a community forum all about Viruses and Spam.
I hope to hear from you sometime soon, either in the forum or in response to this newsletter. I thrive on your feedback! Have fun passing this message along to family and friends, because we all love free knowledge!
Rayna H. Battle