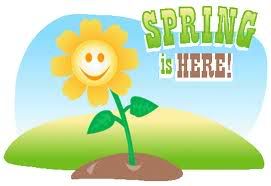 Hi there! Welcome to the Virus and Spam newsletter from BellaOnline!
Did you know? The official first day of Spring is actually March 20th this year.
First and most importantly this week, here is the latest article from the Virus and Spam site at BellaOnline.com:
Facebook Virus Help - If you get a virus on Facebook, is all hope of social networking lost? Not if you read this article!
Please visit My Virus and Spam Site for even more great content about protecting your PC!
It's almost Spring! The first day of Spring is technically known as the vernal equinox which is Latin for equal night. The weather gets warmer in Spring because the Earth's axis is tilted more toward the sun.
To participate in free, fun online discussions, the Virus and Spam site has a community forum all about Viruses and Spam.
I hope to hear from you sometime soon, either in the forum or in response to this newsletter. I thrive on your feedback! Have fun passing this message along to family and friends, because we all love free knowledge!
Rayna H. Battle