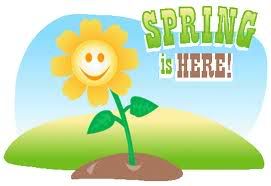 Hi there! Welcome to the Virus and Spam newsletter from BellaOnline!
"A computer once beat me at chess, but it was no match for me at kick boxing." Who said it? Find out who at the end of this newsletter!
First and most importantly this week, here is the latest article from the Virus and Spam site at BellaOnline.com:
Safe Financial Transactions Online - Do you believe it's safe to pay your bills online? With just a few simple precautions, you can pay bills - and even file your taxes - from the convenience of your PC!
Please visit My Virus and Spam Site for even more great content about protecting your PC!
So who said the above quote? Emo Philips, an American comedian and entertainer.
To participate in free, fun online discussions, the Virus and Spam site has a community forum all about Viruses and Spam.
I hope to hear from you sometime soon, either in the forum or in response to this newsletter. I thrive on your feedback! Have fun passing this message along to family and friends, because we all love free knowledge!
Rayna H. Battle