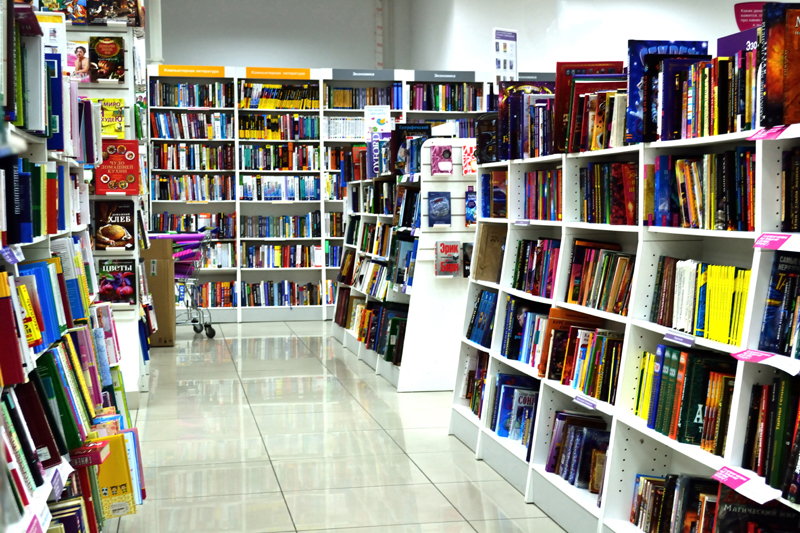 A collection of book reviews.
43 Old Cemetery Road - A Book Review


Kate Klise's series 43 Old Cemetery Road is a fast-paced story about a boy who likes to draw, a man who writes children's books, and a ghostly author who refuses to leave her house until she publishes a novel. A great series for boys or girls. Even parents will like this one.
A Clue For The Puzzle Lady


A review of the first book in a series by Parnell Hall.
A Samba for Sherlock : Book Review


A guest review by Jane Davis, of the book by Jose Soares.
Ahmed's Revenge : A Book Review


Travel to Kenya in this mystery by Richard Wiley. A guest review by Jane Davis.
Ashworth Hall : A Book Review


A guest review by Jane Davis, of the mystery by Anne Perry.
At Risk : A Book Review


A guest review by Jane Davis of the mystery by Kit Ehrman.
Body Bags - First Book in a Series for Young Adults


Meet Jenna Blake, funny, intelligent, college freshman, and pathology assistant. The perfect book for middle and high school students who love mysteries.
Breaking Down the Digital Walls : Learning to Teach in a Post-Modem World


A new book with fresh ideas on connecting educators and technology.
Cardinal Ratzinger : The Vatican's Enforcer of the Faith


Cardinal Ratzinger has just been elected as the new pope. This book attempts to be a fair look at the new Benedict XVI.
Cheerleading Materials - Collection Development


So, you were never a cheerleader in school, but now you need to serve this group of patrons. Here are materials to build your collection.
Christ : A Crisis in the Life of God


A guest review of this controversial book.
Cinco de Mayo


Pack your bags and embark on a literary trip to Mexico!
Creative Doodling & Beyond, A Review


Creative Doodling & Beyond by Stephanie Corfee is a beautiful book meant to be user friendly in that one can doodle right in the book itself. Perhaps not the best choice for libraries to circulate given this feature, but for personal use it is a wonderful addition.
Elske : A Book Review


With immense power and compassion, Cynthia Voigt, Newbery Medalist, depicts the quests of two extraordinary young women. As Elske seeks to find her true self and Beriel battles to reclaim what is rightfully hers, both discover the value, and the price, of reaching the journey´s end.
Expectations for the Catholic School Principal


Developed for use by pastors and school board members. This book will help outline the responsibilities of the Catholic school principal.
Face Painting Books


Patrons seek out face painting books for Halloween, plays, and other activities. Library programs that feature face painting are popular and build good buzz throughout the community.
Five Great Christmas Books


Looking or a great Christmas read? Looking for a can´t miss Christmas gift? These books are sure to please adults and children.
From Book to Movie - Films and Academy Awards


Everyone knows that J.R.R. Tolkien was the biggest celebrity at the 2004 Oscars. Let´s explore other books that have been movie winners.
Harry Potter and the Half Blood Prince - Book Review


This summer´s book hit is in and it´s a teen wizard and his friends!
Holocaust Bibliography


With so many books being published about the Holocaust many librarians wonder where to begin in acquiring essential books. Offered here is a bibliography of pedagogical texts.
In the Company of Heroes


The truth behind the movie Black Hawk Down, with this incredible true story by Mike Durant.
Medicine War : A Book Review


A guest review by Jane Davis, of the mystery by Robert J. Conley.
Mr. Wiggle's Library - Book Review


Meet Mr. Wiggle, a friend to young library patrons, just waiting to show them the joys of the library.
Mrs. Murphy's Media Center - A Review


Check out this great computer program that assists in teaching students how to use the Library.
Murder Off Mike : A Talk Radio Mystery


A guest review by Jane Davis, of the book by Joyce Krieg.
Native American Books & Activities


Books to help you connect young patrons to Native American culture and history.
Native American Literature


A collection of Native American stories and related activities for young children.
Native American Stories & Activities


More books to help you connect young patrons to Native American culture and history.
Novel Ideas for Young Readers -- Review


A great resource for book report assignments.
Odd Thomas


Looking for a great summer read? Dig up Dean Koontz´s foray into the world of the dead.
One Candle - A Book Review


How does one introduce a topic as difficult as the Holocaust to elementary students? This book by Eve Bunting will light the way.
Out-of-Style by Betty Kreisel Shubert, a Review


Patrons have trouble dating old photos? This book might help.
Reference Resources for Genealogist Patrons


The plethora of genealogical reference books can overwhelm any librarian trying to decide what to add to a collection. Here are my recommendations for the must-haves for any reference collection.
Review of Sisters of Treason


Royal fiction popularity has skyrocketed since Philippa Gregory began her Queen Series. There is a new series to recommend to patrons by Elizabeth Fremantle and the latest title is Sisters of Treason.
Reviews of New Teen Fiction


Julie Halpern and Jill Alexander's new books explore those tricky teen questions of friendships, peer groups, and "where do I belong?"
Science Magazines For Children


A list of popular and educational science magazines for children.
Shiver by Maggie Stiefvater -- A Review


Grace has spent years watching the wolves in the woods behind her house. The winter of her attack has linked her to them in special ways. There is Sam, her special wolf, her love.
Teen Witnesses to the Holocaust - A Review


A series that looks at the Holocaust from a young adult perspective.
The Amber Witch Hoax


Just because a book is in print doesn´t make it true. Even it it is described as the "most interesting trial for witchcraft ever known."
The Brick Testament


Presenting Bible stories in new and invigorating ways has been a challenge to teachers throughout the ages. Take a look at the Lego approach!
The Chocolate Chip Cookie Murders, a Review


Fans of culinary mysteries might want to start this series a bit further down than the first book by Joanna Fluke.
The Da Vinci Code : A Review


A review of the audio book version of Dan Brown´s bestseller.
The Forbidden Doors Series - A Review


Many young adult Christian patrons are looking for a scary read. Their parents don´t want them reading horror literature. What can the library offer these patrons?
The Heart Of A Family


How do build healthy traditions in a transitory world? Meg Cox´s book will help you do just that.
The Justice Game by Randy Singer - A Review


As trial lawyers Kelly and Jason battle each other, they discover that the real fight is with unseen forces intent on controlling their trial.
The Librarian - A Review of a Reviewer


In half a page Neil Genzlinger managed to insult an entire profession multiple times.
The Overseer - A Book Review


A riviting book about the lust for power and world domination.
The Passion : A Mel Gibson Movie


A great deal of discussion is taking place on the airways, Internet, and in print. What does our reference desk say?
The Rule of Four - Book Review


Forget "The Da Vinci Code"! For a book well grounded in history and intrigue, turn to this academic thriller.
The Tiger Rising - Book Review


This book by Kate DiCamillo is about loss, friendship, family, and the choices we make every day.
Three Great Books About Libraries


Take a look a these great books about libraries ancient and modern.
Three Great Read Aloud Picture Books


Picture books are a mixed bag. Some of them are fabulous and some…not so much. This article features three wonderful picture books that are as fun to read aloud as they are to listen to.
Top Hook : A Book Review


A guest review of the mystery by Gordon Kent.
Tough Cookie by David Wisniewski, a Review


Picture books are a wonderful creation. Picture books that are fun to read aloud for children and adults are a treat indeed. Tough Cookie by David Wisniewski is one that you will want to read to a child over and over.
Try To Remember - A Book Review


Charges of sexual abuse can tear a family apart. What if they are not true? This riveting fiction book explores this phenomenon.
Waiting for Harry?


Are you anxiously awaiting the return of Harry Potter? Here´s a sneak peak...
We Both Read - Books for Parents and Children to Read Together


Finally, a publisher has met the need of children and parents reading together with these great books.
What Is Death - A Book Review


Take a look at the children's book by Etan Boritzer that addresses a difficult subject.
What is God? - A Book Review


Review of a book that attempts to explain this timeless question to children.
Editor's Picks Articles
Top Ten Articles
Previous Features
Site Map
Content copyright © 2018 by . All rights reserved.
This content was written by . If you wish to use this content in any manner, you need written permission.
Contact Christine Sharbrough for details.