Mt. Hood Village Resort Review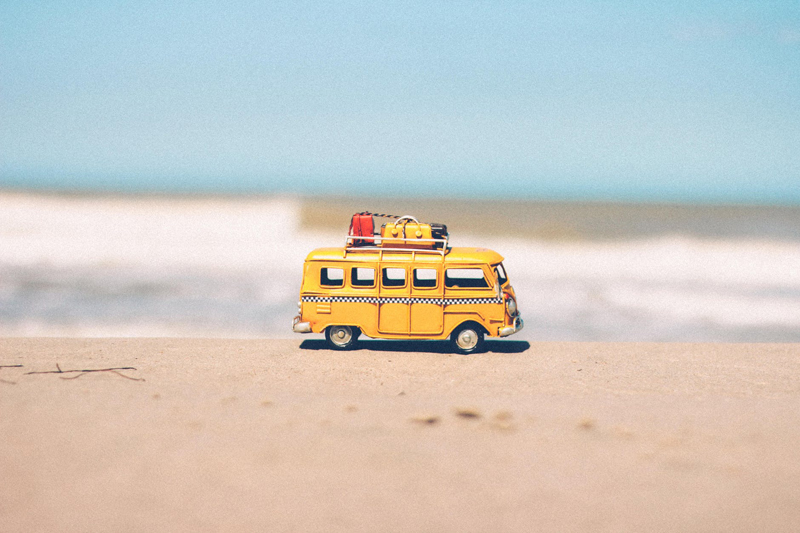 The first time I visited
Mt. Hood Village Resort
in Welches, Oregon wasn't an ideal time. It was typical early June weather in Oregon—cold, dark and drizzly. To add to that dreariness, I was depressed because my cat just died. Needless to say, I wasn't very enthused about anything during that trip. So recently, while trying to come up with a nearby getaway, I decided to give this 2011 Woodall's 4-star rated RV resort located on the southwest shoulder of Mt. Hood another chance.
This time around, my family and I visited in August so the weather was warm and sunny with only blue skies to be found in the forecast. Plus, I was in much better spirits this time around. After pulling in to the registration parking zone, I headed inside the well-stocked camp store to the registration desk and got in line to check in. While there was a bit of an awkward wait due to a shift change and lack of open registers, once it was my turn, I was able to quickly check in and get an RV site assignment.
Armed with my resort map, I hopped back into the motorhome and directed my hubby to drive to one of the designated partial hookups campground loops, Hemlock Meadows, to find our campsite. As soon as we drove underneath the thick canopy of Douglas firs and Western Red Cedars, it was like our RV got swallowed up in a cave. While it's dark in those trees, even during midday (a warning to those who like super sunny sites), it's also insanely gorgeous and serene.
After setting up camp in our long and spacious site, we toured the grounds. I must say, I was rather impressed with the rustic Mt. Hood Village. This family-friendly resort features a variety of amenities, including a heated indoor swimming pool and hot tub, saunas, two fitness rooms, a playground, a store and a recreation room at the Lodge. In addition to the over 300 campsites, the park also offers other lodging, including several yurts and plenty of super darling rustic cabins, deluxe cottages and cabin suites on the property. Wi-Fi service is also available, but it's not free so I didn't try to access it during my stay.
Going back to the issue of sunny sites versus shady sites, after walking through the park a few times at different times of the day, I realized that there were some sites that had plenty of sun. If that's important to you, you'll definitely want to inquire about that when you check in. Although we chose one of the 96 sites with partial hookups this time around, the resort offers 261 full hookup sites as well. Cable TV is also included free at every site.
During this stay, we spent most of our time away from the RV. We were either in the pool, on the playground, or taking long strolls through the other camp and cabin loops. The park definitely has a cozy feel to it and it's got a lot to offer. My favorite aspect of this park is the setting. Something about being in the woods makes you feel like you are really camping; and there's nothing like waking up and seeing giant trees and ferns surrounding you. The second big plus is the location as there are an infinite number of recreational opportunities in the area including skiing, hiking, mountain biking and shopping. Local attractions include the historic
Timberline Lodge
on Mt. Hood, the
Columbia River Gorge
, the ">
Mt. Hood Adventure Park at Skibowl
.
While I found most of Mt. Hood Village to my liking, I do have to admit; the Lodge was a bit creepy and looks like it hasn't been updated since the resort opened in the early 80s. However, the resort is now an Encore property (I've enjoyed my stays at several Encore RV resorts around the country), so I'm guessing that some updates will happen in the near future. Also something to note; there is a café that serves breakfast and lunch, but it's not vegan-friendly, so it was of no interest to me.
However, what did catch my attention were the two nearby restaurants offering vegan-friendly fare. So far my favorite restaurant in Welches is
Lucky Tan Chinese restaurant
. Their Vegetable Tofu dish is out of this world. The restaurant is located less than two miles from the resort but another great thing about Lucky Tan is that they deliver. A huge plus!
If Mexican food is calling your name,
El Burro Loco
also caters to vegans; all you have to do is let them know when you're ordering.
Overall, I would totally recommend Mt. Hood Village Resort to other RVers. You can be sure I'll be back.


Related Articles
Editor's Picks Articles
Top Ten Articles
Previous Features
Site Map





Content copyright © 2021 by Erin Lehn Floresca. All rights reserved.
This content was written by Erin Lehn Floresca. If you wish to use this content in any manner, you need written permission. Contact Erin Lehn for details.