Revolutionary Girl Utena Rose Collection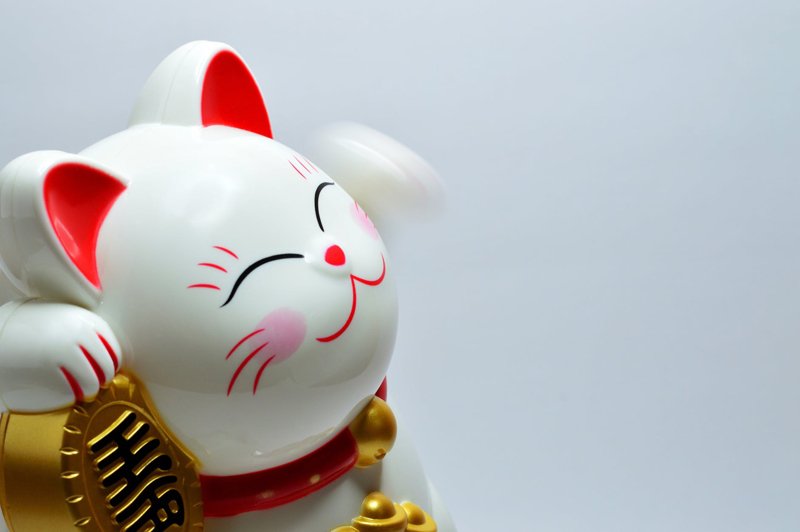 The
Revolutionary Girl Utena Rose Collection
is a box set that includes two DVDs of episodes, a DVD of the
Adolescence of Utena
film, and a bonus DVD of trailers. The two DVDs of episodes are all region NTSC DVDs, while the movie DVD is a Region 1 NTSC disc.
The two discs of episodes allow you to play all the episodes, or you can choose "Pick a Scene" (which is the option for scene selection). You can also choose your Language: English, Japanese, English with English Subtitles, or Japanese with English Subtitles. Both discs also contain trailers, as well as a link labeled "WebConnex." "WebConnex" is a DVD-Rom link that gives you access to websites and special features; however, this feature does not work with MacIntosh computers.
Disc two includes a feature called, "The Cast." Six characters are included (Utena, Anthy, Wakaba, Nanami, Touga, and Saionji), and when you select one of them, you just see a brief scene featuring that character. Personally, I thought this feature was rather pointless.
Both of these discs also include a link called "The Songs." For both, these are links to the footage from the English dub version of the various songs that appear during the episodes featured in this set; the second DVD also includes the opening and ending credits and their respective songs.
On the first set, there is: "Absolute Destiny Apocalypse," "When? Where? Who? Which?," "Paleozoic Era in the Flesh," "Spira Mirabillis Theatre," and "Birth of the Universe." Disc two features: "Revolution," "Last Evolution," "Confined Spell," "No One Has a Thing to Say," and "Truth." hile this was a nice idea in theory, it ultimately doesn't work. The dialogue is left in for the duels, which already makes it hard enough to hear the songs. But the audio quality for most of the included clips was rather low and muffled.
The third DVD includes the film,
Adolescence of Utena
. Personally, I really didn't care for this film. While some elements from the series appear here, there were a number of changes made to characters, whether it was in their design or in their backstories. Watching the film, it's apparent that the director expected moviegoers to already have some kind of familiarity with
Revolutionary Girl Utena
prior to watching this film. I ultimately have to look at
Adolescence of Utena
as a kind of "warp speed, alternate timeline" movie.
This DVD includes some similar features as the episode discs (such as the DVD-ROM link, and the ability to pick what scene you want to watch). There is also a Language option, but your choices in this menu are a little different: you can choose English with English Subtitles for Signs and Lyrics only, or you can choose Japanese with English Subtitles and Romanji Lyrics. There are also trailers included on this disc.
There are several special features available on this disc. There is audio commentary by director Kunihiko Ikuhara. There is also a behind the scenes documentary about dubbing the film into English; featured in this documentary are Kunihiko Ikuhara, an ADR director, and several of the English voice actors (for Jury, Anthy, and Utena). This documentary runs nearly 13 minutes.
There are also two sets of sketches with director's commentary text: Hichiro Kobayashi's Art Sketches and Sketches with Director's Notes. Between these two features, there are background sketches, character sketch drafts, rough sketches for promotional materials, and revised key animation line art. These are displayed in a slideshow that goes by rather quickly. While you can pause the slideshow to see something for longer, the slideshow goes by so fast that you have to be able to react quickly to pause on the picture you want.
There was also a Fan Tribute Contest, and a special feature is a gallery of 10 of the submitted pieces that were deemed to be "the best." Following this is a list of everyone who submitted pieces for the contest. There are also Japanese TV spots and trailers for the movie, as well as a U.S. trailer and teaser. The last feature is a trivia game, where you watch six video segments and answer a multiple choice question for each one. Unfortunately, nothing special happens if you answer all the questions correctly; the game simply ends.
The bonus DVD includes trailers from U.S. Manga Corps, Software Sculptor, and Central Park Media. There is also a DVD-ROM link, phone numbers and website address information for the represented companies, and a sampling of special features that appear on DVDs released by the company.
Overall,
Revolutionary Girl Utena Rose Collection
is a decent collection if you enjoy the series. While I didn't care much for the film, this box set would be the best way to obtain that disc if you want to have everything related to
Revolutionary Girl Utena
on DVD. This box set is now "out of print," but Right Stuf has acquired the rights for
Revolutionary Girl Utena
and has reissued the series in three DVD box sets.
In order to write this review, I checked out a copy of this DVD set through the King County Library System.
Disc 1

Disc 2

The Rose Bride
For Whom the Rose Smiles
On the Night of the Ball
The Sunlit Garden - Prelude
The Sunlit Garden - Finale
Take Care, Miss Nanami
Unfulfilled Juri

Bonus Features
Curried High Trip
The Castle Said to Hold Eternity
Nanami's Precious One
Graceful and Ruthless: The One Who Picks the Flower
For Friendship, Perhaps
Tracing A Path


Bonus Features
Disc 3

Disc 4

Adolescence Of Utena

Bonus Features
Bonus Features



This site needs an editor - click to learn more!

You Should Also Read:
Revolutionary Girl Utena
Revolutionary Girl Utena Black Rose Saga
Revolutionary Girl Utena The Apocalypse Saga




Related Articles
Editor's Picks Articles
Top Ten Articles
Previous Features
Site Map





Content copyright © 2021 by Lesley Aeschliman. All rights reserved.
This content was written by Lesley Aeschliman. If you wish to use this content in any manner, you need written permission. Contact BellaOnline Administration for details.