The Castle Beyond the Looking Glass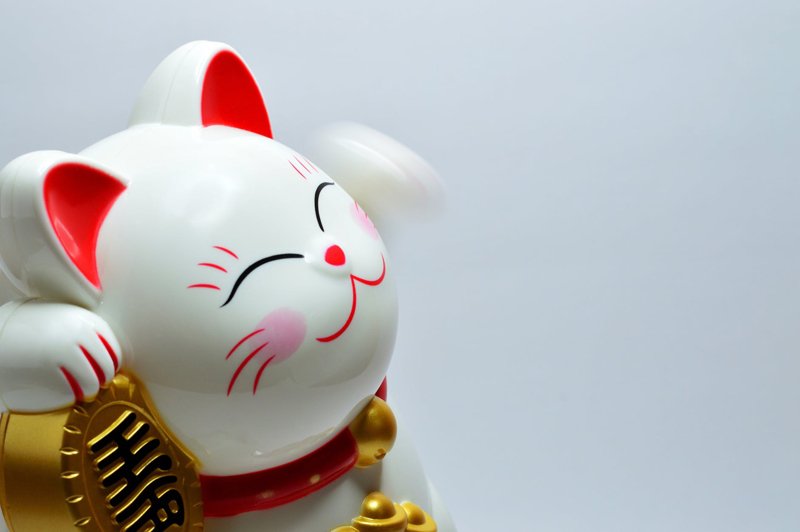 Inuyasha: The Castle Beyond the Looking Glass
was written by Katsuyuki Sumisawa and directed by Toshiya Shinohara. The film was released to Japanese theaters on December 21, 2002. In the United States, the film was released on December 28, 2004. In Japan, The
Castle Beyond the Looking Glass
was released between episodes 95 and 96.
The film opens with Inuyasha, Kagome, Miroku, Sango, and Shippo defeating Naraku. At first, the group doubts that Naraku is really dead; however, when Miroku looks at his right hand, he sees that the Wind Tunnel curse is gone. After the battle, Miroku and Sango head their separate ways. Miroku returns to his master, and Sango returns to her village to look for her brother, Kohaku.
Kagome, meanwhile, briefly returns to her own time period to catch up on schoolwork. While at school, she learns about the Tale of the Bamboo Cutter. The legend is about Princess Kaguya, a maiden from the moon that was found by a bamboo cutter in the forest. As suitors proposed to the maiden, Kaguya presented these suitors with impossible tasks before returning to the moon.
Kagura and Kanna, the two remaining incarnations of Naraku, come across a mirror in a hidden shrine. They awaken a maiden who claims to be Kaguya, Princess of the Heavens. Kaguya promises Kagura freedom if she and Kanna free Kaguya from the mirror. Kagura and Kanna agree, and set out to recover five items that will free Kaguya from her mirror.
Kohaku returns to Sango's village, with no memory of who he is. Meanwhile, Miroku learns from his master that since he is the descendant that defeated Naraku, he must destroy a yokai who threatens to cast the world into eternal night. The first sign of the yokai's appearance for the first time in 50 years is a full moon shining for many nights.
Kagome returns to feudal Japan, where she joins Inuyasha and Shippo to search for fragments of the Shikon Jewel. Inuyasha detects Naraku's presence and hunts him down. However, instead of Naraku, he finds Kagura and Kanna. Kagura is easily able to rip the sleeve off of Inuyasha's kimono (who is one of the five items they need to free Kaguya).
However, as Kagura and Kanna prepare to leave, Kaguya makes an appearance in Kanna's mirror and uses her ability to discern the dark desires of Inuyasha's heart against him. Kagome manages to stop Kaguya from inflicting major damage to Inuyasha, and the demons leave. As Kagome, Inuyasha, and Shippo pursue Kaguya, they run into Akitoki Hojo, the ancestor of one of Kagome's classmates. Hojo is supposed to dispose of a family heirloom (a celestial robe) into Mount Fuji.
Meanwhile, the priestess Kikyo is investigating Naraku's death. She comes across a slaughtered village, where a dying girl gives her the Stone Bowl of Buddha. Later, Kikyo encounters Kagura and hands over the stone bowl without a fight. Miroku journeys to his grandfather's grave and learns more about the yokai he is supposed to destroy. Kagura arrives in Sango's village and attacks Kohaku, taking the Swallow's Cowrie Shell that was in his possession.
Kagura and Kanna free Kaguya from the mirror, and Kaguya finds her celestrial robe. Kaguya pins Inuyasha to a tree, and Kagome fires an arrow at Kaguya. Kaguya absorbs it and shoots it at Inuyasha. Kagome jumps in front of the arrow and Hojo throws the robe in between Kagome and the arrow. The film continues with the abduction of Kagome, and surprises are in store for our heroes.
The DVD menu allows you to play the movie, set up your viewing preferences (choosing whether to have English or Japanese audio, and whether or not to have subtitles), scene selection, and special features.
There are six special features on the disc. First, there are the Japanese trailers for
The Castle Beyond the Looking Glass
. This runs for almost six minutes, but the audio is in Japanese, and there are no subtitles. There are also two trailers for the third
Inuyasha
movie that are in Japanese with no subtitles.
Next, there is a Line Art Gallery, which is split into two sections: characters and art design. There are 42 pages of character model sheets under the "Characters" section. The "Art Design" section contains 31 pages of sets and artifacts.
The "Special Footage" link takes you to a television special that aired on Japan before the premiere of
The Castle Beyond the Looking Glass
. There is a top 30 countdown of
Inuyasha
-related things, which incorporates scenes from the television series, as well as preview scenes from the film. Puppets of some of the characters were occasionally used to tell parts of the countdown (such as the story about Inuyasha and Kikyo, and Shippo explaining the "Tale of the Bamboo Cutter").
The final two extras on the DVD are ads for the graphic novels (manga and animanga) and for the
Inuyasha
trading card game.
Overall,
The Castle Beyond the Looking Glass
is an excellent film. In some respects, I think it's a little better than
Affections Touching Across Time
. This DVD should be in the collection of anyone who appreciates the
Inuyasha
anime series.
I wrote this review after watching a copy of this DVD that my husband and I purchased.
This site needs an editor - click to learn more!

You Should Also Read:
Inuyasha
Inuyasha Third Season Box Set
The Castle Beyond the Looking Glass Soundtrack




Related Articles
Editor's Picks Articles
Top Ten Articles
Previous Features
Site Map





Content copyright © 2022 by Lesley Aeschliman. All rights reserved.
This content was written by Lesley Aeschliman. If you wish to use this content in any manner, you need written permission. Contact BellaOnline Administration for details.