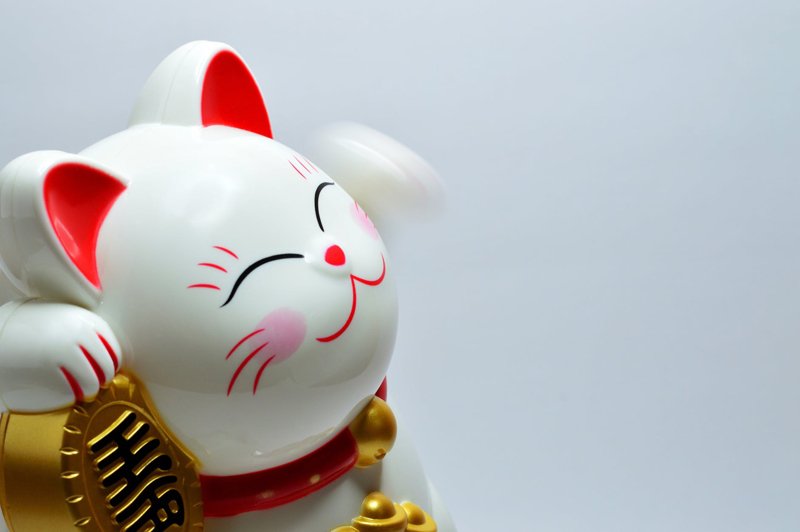 Yu-Gi-Oh! 5D's
is the second
Yu-Gi-Oh!
spin-off series.
Yu-Gi-Oh! 5D's
is set at a point in the future after the end of
Yu-Gi-Oh! GX
. The Duel Monsters game has evolved over the years, and includes a new aspect called "Turbo Duels" (in the original Japanese, this is called "Riding Duels"). "Turbo Duels" are played in giant stadiums, and the duelists ride motorcycles with built-in duel equipment; these motorcycles are known as "D-Wheels" (in Japan, they are called "Duel Runners").
When a duel is played in the stadium, there is a field magic called "Speed World," which is activated by both players when the duel begins. Only magic cards that are designed to work in this field (called Speed Spells) are allowed in a duel.
Each magic needs a number of "Speed Counters" in order to be activated. Each duelist starts with zero Speed Counters and the numbers increase by one in each standby phase, and a duelist can have up to twelve Speed Counters. The number of Speed Counters also affects the actual speed of the D-Wheel. A player's Speed Counters are reduced by one for every 1,000 damage done to their Life Points. When a winner is decided, the defeated duelist's D-Wheel shuts down on its own.
The D-Wheel features a card platform that sits in front of the duelist, a stand for the cards in the player's hand (which allows the duelist to ride with one hand while using their cards with the other), and a compartment for the deck (which is located in the player's wrist). There are some hybrid D-Wheels which allow for the card platform to be detached from the bike and function as a standard Duel Disk for "old-fashioned" duels.
Domino City has changed dramatically over the years, thanks to Rex Godwin, the head of the public maintenance bureau. The city is now known as Neo Domino City, and there is a hierarchical society. The poorer class is shunned and lives in Satellite, which is essentially a slum. However, it should be noted that in the English dub, there is much less emphasis on class differences.
The main character of
Yu-Gi-Oh! 5D's
is Yusei Fudo, an aspiring duelist from Satellite. He built his own D-Wheel, but was betrayed by his best friend, Jack Atlas. Jack stole the D-Wheel, as well as Yusei's most precious monster, the Stardust Dragon. While Jack battles his way to becoming the "Absolute King of the Riding Duel," Yusei is forced to live in Satellite with his friends.
Two years later, Yusei has built a new D-Wheel. He sets out to win back his Stardust Dragon, and to try to regain the bonds he once had with Jack. Jack is now the champion of the Riding Duels, and has made his name with his monster, the Red Dragon Archfiend (known as the "Red Daemon's Dragon" in the Japanese version). Yusei and Jack face each other in a Riding Duel, and during the duel, Yusei is able to regain control of the Stardust Dragon. As Stardust and Red Dragon Archfiend battle, a third dragon appears and brings an abrupt end to the duel.
It turns out that Rex Godwin knows an ancient secret. Thousands of years ago, the "People of the Stars" (a pre-Incan civilization) were attacked by evil monsters. The people summoned the "Crimson Dragon" to protect them. The Crimson Dragon imprisoned the evil forces into the ground, forming what is now the Nazca Lines.
Rex reveals that five descendants of the People of the Stars are still alive, and have the power to call the Crimson Dragon once again to guard against the return of evil. These five "Signers" are recognized by the "Dragon Marks" they bear (a symbol on their body representing a part of the Crimson Dragon). Jack and Yusei both have one of the marks. Rex starts a dueling tournament called the Fortune Cup in order to locate the remaining Signers.
The best way to describe this anime is to say that it is a cross between
Yu-Gi-Oh!
and
Megazone 23
. While it incorporates some of the elements from
Yu-Gi-Oh!
, it has a "grittier" feel to it. When it comes to the animation, there is an attempt to combine traditional 2D animation with 3D computer graphics. Unfortunately, the 3D animation isn't very well done, and it stands out like a sore thumb from the 2D animation.
After watching
Yu-Gi-Oh! 5D's
, I'm not entirely sure if it's going to have much appeal to fans of the original
Yu-Gi-Oh!
Also, I don't think younger children are going to be as interested in this spin-off as they were in the original
Yu-Gi-Oh!
series. And with the darker and grittier feel of this series, I think it won't have much appeal to kids under eight years of age.
| | | | | | |
| --- | --- | --- | --- | --- | --- |
| Title | Episodes | Release Year(s) | Director | Studio | N.A. Licensor |
| Yu-Gi-Oh! 5D's | 154 | 2008-2011 | Katsumi Ono | Studio Gallop | Konami |
This site needs an editor - click to learn more!

You Should Also Read:
Yu-Gi-Oh!
Yu-Gi-Oh! GX




Related Articles
Editor's Picks Articles
Top Ten Articles
Previous Features
Site Map





Content copyright © 2022 by Lesley Aeschliman. All rights reserved.
This content was written by Lesley Aeschliman. If you wish to use this content in any manner, you need written permission. Contact BellaOnline Administration for details.