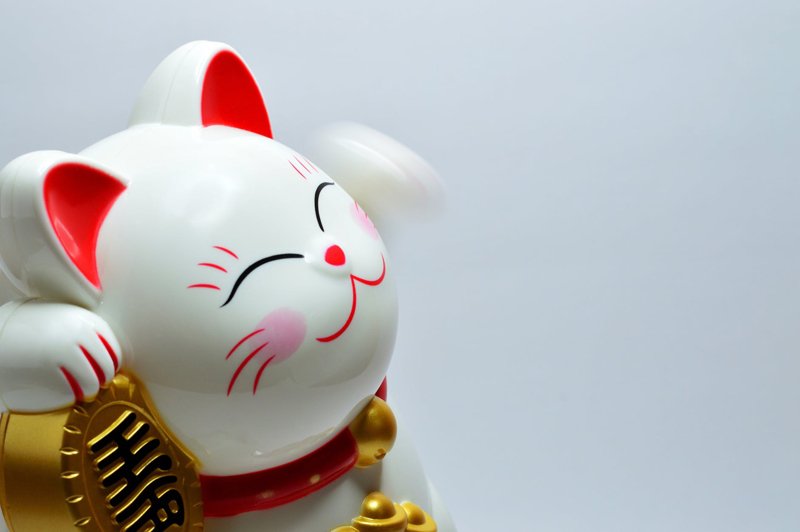 Mazinger Z
(which is known as
Tranzor Z
in the United States) is an anime and manga series created by Go Nagai.
The title character (a robot named Mazinger Z) is a giant Super Robot made from a fictitious metal called Chogokin Z. This metal is forged from a new element mined from a reservoir that can only be found in Mt. Fuji. This robot was built by Professor Juzo Kabuto as a secret weapon to fight against Dr. Hell and his mechanical beasts.
Dr. Hell is intent on becoming the ruler of the world, and is aided by his right hand "man," a hermaphrodite named Baron Ashura. Professor Juzo manages to finish Mazinger Z before being killed by a bomb planted by Baron Ashura. Before Professor Juzo dies, he tells his grandson, Kouji Kabuto about Mazinger Z and how the robot works. Kouji becomes the pilot of Mazinger Z, and uses it to battle Dr. Hell's mechanical beasts in every episode of the series.
Mazinger Z
is generally regarded as the forerunner for later Super Robot shows such as
Beast King GoLion
,
Dairugger XV
, and
Daltanius
.
Mazinger Z
introduced many of the features that have become expected in the Super Robot genre, such as mecha robots being piloted by a user in a cockpit, and that the Super Robot is a mechanical marvel that is the world's only hope. This was also the first series to feature a female robot (with one of its primary weapons being missiles shot out of its breasts).
A company called 3-B Productions (which was made up of some members of the production team who worked on
Star Blazers
for Sunbow Productions), dubbed
Mazinger Z
into English and aired it on U.S. television in 1985. However, several changes were made.
First, the title of the show was changed from
Mazinger Z
to
Tranzor Z
. The English dub cut the series down from 92 episodes to 65 episodes, many of the characters' names were changed, and the dub also created a modified storyline. Like other anime series being dubbed into English during the 1980s, there was also editing of content, such as destruction, murder, torture, dismemberment, and male-on-female violence. Also, any shots of Aphrodite A (the female robot) shooting the missiles from her breast were cut and replaced with other footage.
Tranzor Z
(the English dub) would be most appropriate for anime viewers nine or 10 years of age and older. I have not personally seen
Mazinger Z
, but from the description of the content that was cut, I would recommend the original Japanese version for anime viewers who are 16 years of age and older.
| | | | | | |
| --- | --- | --- | --- | --- | --- |
| Title | Episodes | Release Year(s) | Director | Studio | N.A. Licensor |
| Mazinger Z | 92 | 1972-1974 | Yugo Serikawa/Toshio Katsuda/Tomoharu Katsumata/Takeshi Shirado/Nobuo Ohnuki | Toei Animation | N/A |
| Mazinger Z vs. Devilman | N/A | 1973 | Tomoharu Katsumata | Toei Doga/Dynamic Production | N/A |
| Great Mazinger | 56 | 1974-1975 | Tetsuo Imazawa/Masayuki Akechi/Nobuo Onuki/Takeshi Tamiya/Tomoharu Katsumata/Yasuo Yamayoshi | Toei Animation | N/A |
| Mazinger Z vs. The Great General of Darkness | N/A | 1974 | Tadanao Tsuji | Dynamic Planning/Toei Animation | N/A |
| Grendizer | 74 | 1975-1977 | Tomoharu Katsumata | Toei Doga/Dynamic Planning | N/A |
| Grendizer | N/A | 1975 | Yoichi Kominato | Toei Doga | N/A |
| UFO Robot Grendizer: Akai Yuuhi no Taiketsu | N/A | 1976 | Tokiji Kaburagi | Toei Doga | N/A |
| Mazinkaiser | 7 | 2001-2002 | Masahiko Murata | Dynamic Planning/Bandai Visual | N/A |
| Mazinkaiser: S. Ankoku Daishogun | N/A | 2003 | Masahiko Murata | Dynamic Planning/Bandai Visual | N/A |
| Shin Mazinger Shougeki! Z Hen | 26 | 2009 | Yasuhiro Imagawa | Dynamic Planning/BEE-MEDIA/Code | N/A |
| Mazinkaiser SKL | 3 | 2011 | Jun Kawagoe | Actas | Media Blasters |
This site needs an editor - click to learn more!


Related Articles
Editor's Picks Articles
Top Ten Articles
Previous Features
Site Map





Content copyright © 2022 by Lesley Aeschliman. All rights reserved.
This content was written by Lesley Aeschliman. If you wish to use this content in any manner, you need written permission. Contact BellaOnline Administration for details.