Basic Carrier Oils and Their Uses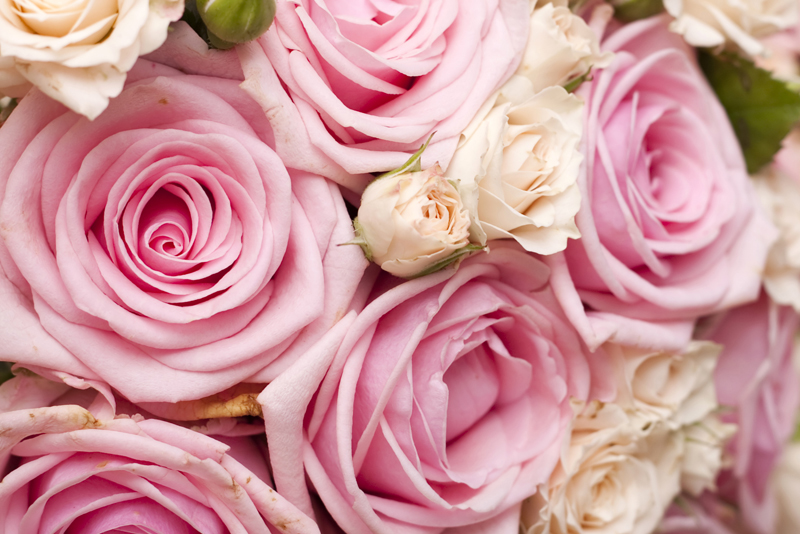 Essential oils are so concentrated that applying them directly to the skin might cause an irritation. Carrier oils are used to help carry or move the essential oils into your skin. Carrier oils can also help nourish and moisten your skin as they do their job.
Here are a few of the most common carrier oils used when working with essential oils:
Sweet Almond Oil:
This is a very common, affordable carrier oil to have on hand. It absorbs fairly quickly into your skin helping to retain moisture and prevent water loss through your skin. You will probably smell what resembles a sweet nuttiness when using this oil. This is great for softening your skin and has been known to prevent dryness and aid in healing of damaged skin.
Sunflower Oil:
This oil will be absorbed quickly into your skin. The smell will not be overwhelming. Sunflower oil has a fair amount of vitamin E in it naturally and therefore will protect it against going rancid. Cost effective and popular with a long shelf life, this is an oil to consider.
Jojoba Oil:
Technically jojoba is a wax ester. It looks and acts like a liquid oil but behaves as a was. In cold weather it will solidify. It's the mother of carrier oils when it comes to skin and absorbs into the skin quickly. It provides a light film that maintains moisture, allowing your skin to breathe. It doesn't clog your pores and protects your skin against conditions such as acne. Because it's a wax it will resist oxidation and won't turn rancid, even under harsh conditions.
Avocado Oil:
Avocado oils has an impressive percentage of vitamins A,B and E, proteins and amino acids. It increases water soluble collagen content in the middle layer of your skin. When water soluble collagen is missing, your skin can often appear aged and thin to touch. If you like avocados, you will most likely want to work with this oil. It has long been used in natural hair and skin care.
Grape-seed Oil:
High in vitamin E, Grape-seed oils are pale green and contain natural chlorophyll and antioxidants. This oil helps strengthen collagen and maintain elastin. These are the proteins that make up the connective tissue in your skin and joints. It is gaining in popularity in essential oil and massage therapy recipes.
Olive Oil:
Olive oil is a major source of plant-based squalene, which is one of the most common lipids products by your skin cells. Squalling lubricates your skin and prevents evaporation of moisture while also functioning as a natural emollient and protective agent. This has a very thick texture to it and can be found in skin care products such as cold pressed soaps.
Peanut Oil:
Peanut oil will have the fragrance you would expect; nutty. As with olive oil, there would be a thickness to it on your skin. It is useful when making soaps due to the low cost and availability.
CAUTION: peanuts are known to produce allergic reactions for some people, both internally and externally. If you are a crafter and use peanut oil in your products, please label your products clearly.
Shea Butter:
Gentle and moisturizing for your skin, this product is seen in many lotions and creams. Shea butter helps soften and nourish your skin while protecting it against dryness. It is solid, but you can work with it when using essential oils.
HELPFUL TIPS: Before purchasing oils, check into their shelf life. Decide if you will be using enough of the oils to comply with their shelf life. It would be a shame to buy something, use it once and then find out on your next use that the shelf life had gone by.
If you want to substitute one of these oils for another, make sure it is acceptable to do so according to your recipe. It usually is, however it pays to check into it before using it and possibly wasting product.
Some of these oils can be purchased at a regular grocery store, but many essential oil sites advise you not to as it matters how some of the oils have been extracted. It is up to you and your usage as to where you would like to purchase the oils. If you purchase them from a grocer and don't like the feel, you may want to try buying them from the essential oil supplier next time around.
CAUTION: Before deciding to use essential oils, if you have allergies, or have a prolonged sickness; ask your doctor if it is advisable to use essential oils in your condition.
If you are allergic to peanuts, fruit, chocolate or anything else, do NOT use essential oils or carrier oils made up of those items. You may not ingest them, but they will be carried into the system through the pores in your skin.
If you are pregnant or have certain ailments, please check with your doctor to make sure using essential oils is safe for your condition.
That's it for this week, until next time …
Life Never Smelled So Sweet!
Juliette's Website
https://www.nyrajuskincare.com


Related Articles
Editor's Picks Articles
Top Ten Articles
Previous Features
Site Map





Content copyright © 2023 by Juliette Samuel. All rights reserved.
This content was written by Juliette Samuel. If you wish to use this content in any manner, you need written permission. Contact Juliette Samuel for details.