Making Scented Gift Items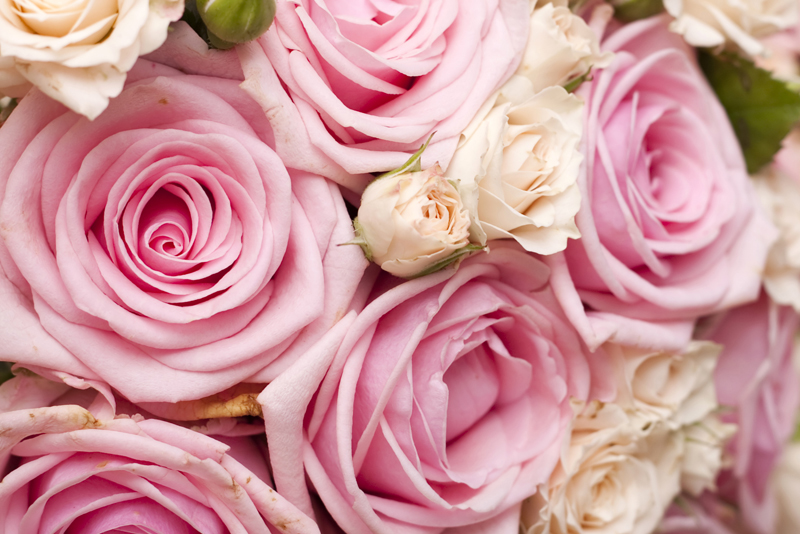 Gift items for yourself or to give to other people will be covered in this subject. Some items are even simple enough that younger people can participate in the making of the items.
4 Ways to Pamper Yourself With Awesome Lavender


It's time to pamper yourself with awesome lavender. The past year and a half has added unknown stress and anxiety to your plate with the onslaught of COVID-19. One of the many ways you can relieve some of the stress is to set up a pampering routine.
An Aromatic Mineral Bath


It's the season of gift giving at its highest. This homemade bath time treat makes a perfect gift for friends and family. You could also use it for yourself, after all you're special too!
Aromatherapy Perfumes For Holiday Gifts


What could be better than a natural perfume as a holiday gift? These perfumes can alter your mood, relax you and even provide you with energy. They might even make you feel glamorous, exotic and darn right sexy. Here are a few ideas ...
Aromatic Foods as Holiday Gifts!


Breathe a breath of fresh air into Holiday Gift giving. Let your gifts be aroma's of fresh baked Banana Nut Bread, Carrot Cake Cupcakes or homemade chocolates. It's your time to shine with the great smelling aroma of food items as gifts, this Holiday Season.
Bath Bombs and Body Creamers A Winning Combination


Bath bombs, depending on their ingredients, can add emollients and softeners to your bath water. This helps moisturize your skin. You can also look forward to seeing and using more CBD based bath bombs.
Bath Truffles and Shower Scrubs- Great Gifts!


In the spirit of holiday gift ideas and just plain old great bath goodies, I found and made these two recipes. One is for bath truffles and the other is for a shower scrub. Give them a try and have fun in the process!
Can Lavender and Lemon Make Great Lotion Bars?


Lotion bars are a type of solid moisturizer that can be used to nourish and protect your skin. Lavender and lemon essential oils are both great for aromatherapy, skincare and even making lotion bars.
Christmas Cupcake Soap


There's nothing like a nice cup of hot chocolate. What if you discovered a new way to use cocoa or enjoy the scent of chocolate?. I did and I've shared a recipe with you and other gift ideas using chocolate for the holidays
Crafts for Kids


All sorts of crafting for, and with, children
Creating Perfume-Your Laboratory & Tools


Have you ever considered what it would be like to create scented blends in a space that's contaminated and unclean? Perish the thought, with these tips you'll have a work space fit for a chemist.
Creating Scented Body Care Products


How do you feel about scented body care products? It seems as though everywhere you turn, scents are being added to products that are used everyday. So if scents all around you, why not create your own!
Creating Sweet Smelling Aromas From Resins


Looking for a way to scent your environment
Fragranced Bridal Shower Gift Ideas


Got a bridal or wedding shower coming up? Nervous about giving just the right gift? This article should give you plenty of ideas to pamper the bride-to-be.
Give the Gift of Relaxation


With the hustle and bustle of the season, anything that will help calm the nerves, a glass of wine, a shot of bourbon, that "green plant" you've got growing among the herbs on your sun porch, will all work. However, warm relaxing bath won't leave you with a hangover, here are a few recipes to try.
Giving The Perfect Gift


Have you ever found yourself in the position of not knowing what type of gift to give to a friend or relative? Beauty products always work, especially when you can customize them for each of your friends. Here's recipe of two to help you get started.
Handmade Gifts to Celebrate Mom


It's not easy trying to come up with ideas for Mother's Day gifts. After all most moms seem to have a lot of the things they need, at least it seems that way. Here are a couple of beauty product recipes for you to try your hand at making. This could be fun.
Holiday Beauty Inspired by Mother Nature


Tis the season until January 1, for holiday beauty products and gifts inspired by Mother Nature. Pine, dried herbs, flowers and spices make the perfect materials for scented products that will relax you, refresh you and add balance to your life. Give them a try!
Holiday Gift Giving, Make Mine Scented!


Most people like the idea of receiving gifts and scented gifts are always welcomed. Holiday's, especially those in and around December are when scented gifts out sell all others. Are you the creative type and want to make your own Scented Holiday Gift Item? Read On...
Holiday Gift Idea? - What's Yours?


Ready to kick up your creative side or better yet tap into your entrepreneurial skills? Making scented Holiday gifts is always a fun and exciting project. What better time than now to start thinking of Holiday Gift Ideas for friends and family.
Holiday Gift Ideas - Scented Of Course!


It's that time of the year when holiday gift ideas begin to move to the front of your thinking process. Holiday gift ideas don't have to be relegated to perfumes or soaps. A gift tin of cookies and cupcakes make great gifts.
Homemade Body Butter for Chapped Winter Skin


The next time you suffer from dry, chapped skin, you´ll welcome this recipe as a great way to soothe the itch and dryness!
How Does Blue Yarrow Actually Help Your Skin?


Blue yarrow may not be as popular as lavender or tea tree, yet it can be just as effective when used in caring for your skin.
How To Create an Aphrodisiac Perfume


Are you looking for a �love potion� for you and your man? Let�s create one! The word aphrodisiac brings to mind all kind of erotic and sensual thoughts. Did you know that .....
How To Hydrate, Scrub and Scent Your Lip Care


Your lips are one of the main focal points on your face. How do you care for them and keep them soft and kissable?
How To Make A Holiday Gift Perfume


The holiday season is upon us. Are you looking for the perfect perfume to give as a gift?
How to Make a Scented Body Oil


Have you ever felt the need to create a scented body product with You in mind?
How to Make a Scented Body Scrub


As the seasons change whether it's Spring, Summer, Winter or Fall, a good body scrub is in order. Why? Because a good body scrub will make you feel lighter in weight, your skin will glow, you will release toxins from your body and your blood circulation will help with overall health improvement.
How To Make Body Spray Mist


Have you ever wanted to try your hand at making your own personal spray mist? You can, it's very easy to do. This article will give you the simple details of making your own blend.
How to Make Chocolate Scents for Valentine's Day


Are you looking for a great way to pamper yourself this Valentine's Day? Chocolate Souffle, Milk chocolate bath balls, Chocolate mint body oil …what a great way to experience and enjoy ....
How To Make Holiday Blends To Diffuse and Spray


Holiday blends seem to have a way of making your house smell oh!!, so inviting. Not all aromas for the holiday season are centered around food. Some of us like the smell of sweet perfumes and aromatic room enhancers.
How to Make Peach Scented Body Products


Have you ever tasted vanilla ice cream with warm cooked peaches on top of it? Or better yet, have you ever had a smoothie made with vanilla ice cream and fresh peaches? Great tasting combination but would you like to have the pleasure of trying them without adding one inch to your waistline?
How to Make Perfume from Roses at Home


Have you ever wondered how to make your own perfume from your garden delights? Try your hand at making rose perfume.
How to make Potpourri That Smells & Looks Good


Potpourri is one of those creative avenues used by many of us to create scents and aromas for our immediate environment. Have you created a special blend lately?
How To Make Scented and Colorful Gifts


Scented gifts are always a joy to receive and create. Learn how to make simple pleasures from this article.
How To Make Scented Beauty Products


Whether it's skin care or bath and body a beautiful scent is a welcomed aroma. Some of the most basic products can be made from ingredients that you have right in own kitchen or bathroom.
How To Make Scented Body Products


Imagine ... sinking into a bath tub filled with warm water and bath salts of your favorite scent. How about what happens once you exit the tub ... is your body worthy of a silky soft body oil that soothes and smooths your skin so that it feels as soft as a baby's bottom?
How To Make Scented Gift Items


There many occasions and holidays year-round and for each to be as memorable as possible, you think of unique gifts to give away to friends and loved ones. There's nothing like receiving or giving a personalized scented gift. Discover the options available for creating scented gifts.
How To Make Scented Gift Items For Your Home


There many occasions and holidays year-round and for each to be as memorable as possible, you think of unique gifts to give away to friends and loved ones. So let your creativity take over and learn how to make scented gift items for home.
How to Make Scented Melt & Pour Soaps


Looking for a way to spark new thought? Read on and see how a visit to the local mall opened up my sense of smell ..
How To Make Scented Paper for Scented Gifts


We all like to receive gifts and we'd be lying if we said we didn't. For most women the packaging is just as important as the gift. What if you could create the actual paper that the gift is wrapped in? How cool would that be? Read on to find out more ...
How to Make Scented Personal Care Items


Most people like scented gifts and more importantly they like scented gifts that are made with them in mind. So here are a few ideas that you can make and give to a special friend or lover.
How to Make Scented Skin Care Products


There's nothing like having a "Spa Party", but suppose you want to use naturally scented skin care products? Make your own!
How to Make Your Own Cosmetics


Join me as I show you just what your pantry holds for making your own cosmetics.
How To Package Fragranced Gift Items


We often look at fragranced items as gifts and unless you're buying one that already has a gift box, you'll be looking for a way to package it. Take a look at packaging ideas for your scented gifts.
How to Use Holiday Room Sprays for Seasonal Joy


Holiday room sprays for the most wonderful time of the year. In trying to make life as normal as possible, we search for familiar scents to help us through the season.
Is Coffee the New Scent of the Day in Body Care


Is Coffee as an aromatic ingredient becoming the scent of the day? Typically when you're not drinking coffee or using it as a body scrub, you're using it to clear your pallet to sample the next perfume.
Is It Too Early To Make Holiday Gift Items?


Holiday gift items, can it ever be too early to start making them? The easiest and quickest gift ideas are bath salts. How can you screw up a batch of salt?
Is There An Art and Science To Soap?


Soap has made its way into the world of beauty as an art form. From its simple bar cuts, to its heart shapes and herbal combinations, handmade soap is bringing a new interest to how you clean your body. Read on for more ...
Last Minute Scented Holiday Gifts


It's five days and counting and you don't have all of your gifts ready yet. Time to hit the malls? Not all scented holiday gifts have to be perfumes, soaps or candles. Open up to other creative ideas and see where your imagination takes you.
Making candles


Many different candles and candle making techniques are covered on this site.
Making Perfume From Essential Oils


Have you ever thought about making your own perfume? Did you know that there are basic tools need before you begin. Find them here ...
Mint Essential Oil


Mint oils are used for more than just a mouthwash. Here are a few tips for mint oil and how it's used.
Peppermint Essential Oil


We eat peppermint candy to freshen our breath. We drink it in tea to soothe our stomachs. What else is there about Peppermint essential oil that we might need to know? Learn more as you read ...
Pina Colada Anyone?


A tropical breeze, sandy beaches and ocean views come to mind when you hear the term Pina Colada. But what does this have to do with the sweet smell of a beautiful perfume or fragrance? Everything!
Pine! - The Scent of The Holiday Season


It's beginning to smell a lot like .... Christmas! Not that pine is used only at Christmas time but this is the time of year that we give it our undivided attention.
Q and A's for D - I - Y'ers


If you're a do-it-yourself kind of person and into making your own beauty products, you've probably asked yourself a thousand questions about substituting ingredients in your recipes. We found three of the most frequently asked and given you their answers.
Scented Body Scrubs, Something Different!


Turmeric and neem oil, coconut oil and sugar ... body scrub anyone? Oh my God, my skin's feeling softer and smoother already! Create your own, here's how.
Scented Body Spray, A Summertime Treat


Who came up with the idea of a body spray? Probably someone who saw women constantly spraying perfume on their clothing and thought what a waste. Body sprays are great for summertime scenting. They're light and airy. You can smell good in different scents throughout the week.
Scented Gifts For Holiday Joy


It's the most wonderful time of the year, Thanksgiving, Chanukah, Christmas, Kwanzaa and New Year's Eve. Take a look at scented holiday gift suggestions!
Scented Hand Cream For Dry Skin


Got dry skin, especially on your hands? If you've tried cream after cream with no success, maybe it's time to make your own batch. Try this recipe and tell us what you think!
Scented Honey?


In the world of scents and fragrance, we typically think of perfumes, body sprays and body oils. The culinary world uses scents and fragrances also. Have you ever tasted herbal infused honey?
Scented Soaps for Holiday Gift Items


Scented soaps. I was at a pop-up shop recently. Typically I'm in a frenzy as I move through venues quickly, to see all the vendors. With Covid still very much in our lives, it's a quick outing.
Soap Making


All types of soap making is covered on this site.
Soaps and Salts - Holiday Gift Ideas


While a lot of you are out shopping for holiday gifts there�s another set of you making those special gifts for loved ones. Scented soaps and bath salts have always been part of holiday gift items.
Summer Scents-Keeping it Light!


Looking for a light summers product. Have you tried scented body powders? They keep you cool and give your body a great fragrance at the same time. Create your own! Find out how.
The Luxurious Smell of Scented Bath Bombs


For my chocolate lovers, here's a way to take your love to the tub with you. Imagine after a long day, you get to immerse yourself into a bath of scented hot chocolate. Learn how it's done.
The Many Scents of Christmas


Bells will be ringing the glad, glad news but it's not a Christmas to have the blues. It's time to ring in the holiday scents of Christmas. Holidays are always a wonderful time to experience the world of scents.
The Scented World Of Soaps


In the traditional world of soaps, you'll find what's offered to you on the grocery store shelves. But what if you were introduced to a whole new world of soap made with herbs, oates and spices?
Tis Gift Giving Season. Made Anything Lately?


It's gift giving season. What have you made lately? It's the perfect time for scented items from bath salts to bar soaps, or sugar scrubs to herbal facial steams.
Tis the Season for Beautiful Holiday Gift Scents


Tis the season! Well technically any time of the year is the season for a beautifully scented gift. But for most people "The Holidays" seem to be when beautiful scents take center stage.
Using Infused Oils as Perfume


Have you ever worn an infused oil as a perfume blend? Didn't know you could? Learn more about infused oils and how they are used in perfume and aromatherapy. You just might become the creator of a next new perfume scent!
What does your scent say about your personality


Whether you are making or purchasing scented gift items for other people, knowing their personality at least one of them is extremely important. We often have different personalities for work and home. Discover the personality type and determine where your recipient fits.
Editor's Picks Articles
Top Ten Articles
Previous Features
Site Map
Content copyright © 2018 by . All rights reserved.
This content was written by . If you wish to use this content in any manner, you need written permission.
Contact Juliette Samuel for details.