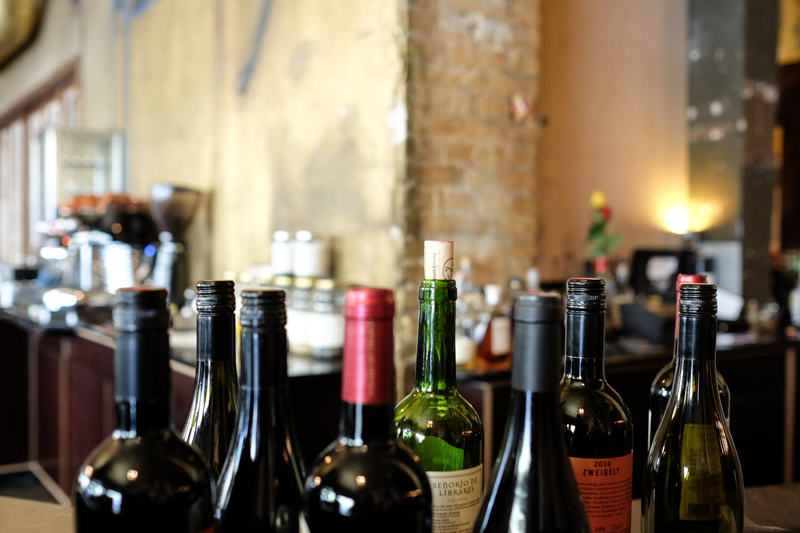 When you're walking along shelves of wines in a shop what makes you stop and pick up one particular bottle rather than another? Almost certainly it is the label; the piece of coloured printed paper stuck on the outside of the bottle. You can't tell much about the wine inside from the bottle itself and you can't smell or taste what is inside. The label gives you all the information on which you have to base your decision whether to buy or not. There may be ancillary material, perhaps a 'shelf-talker' with a boast of how many points were awarded or a knowledgeable shop assistant, but it is the label that first attracts attention and is the sole source of information about the wine in most instances.
So for a new wine to be noticed an attention grabbing label is often used. And supposing someone buys a new wine, likes it and wants to buy another bottle the following week, here again a memorable label can help. I have stood in wine shops listening to the assistant trying to help a customer find a wine. But the customer can't remember its name or where it came from – "it was a chateau, I think".
So clever marketers often put an image on the label. When a confused customer says "It has a kangaroo on the label" that's just as good as remembering the wine's name was Yellow Tail.
Some wine snobs scoff at so-called 'critter wines', those with animals on the label, but such wines have been proved to be very successful. When Fat Bastard, which had a picture of a golden hippopotamus, was introduced to the USA it became the best selling French wine in its second year. Goats do Roam became the best selling South African wine in the USA, and Yellow Tail went from selling 112,000 cases in 2001 to more than 7.5 million in 2005 making it the top selling imported wine in the USA.
An amusing name or colourful animal on a label may get an initial sale but the wine inside must be good to get repeat sales. The public isn't stupid, it is what is in the glass that is important, but when faced with so much choice and competing claims an attention getting label can get that initial purchase.
I think that if care and attention is given to the wine label then there is a good chance that similar attention has been given to the wine behind that label.
What do you think of critter wines? Tell us on our
forum
.
| | | |
| --- | --- | --- |
| | Peter F May is the author of Marilyn Merlot and the Naked Grape: Odd Wines from Around the World which features more than 100 wine labels and the stories behind them, and PINOTAGE: Behind the Legends of South Africa's Own Wine which tells the story behind the Pinotage wine and grape, also available for the Kindle. | |
---


Related Articles
Editor's Picks Articles
Top Ten Articles
Previous Features
Site Map





Content copyright © 2022 by Peter F May. All rights reserved.
This content was written by Peter F May. If you wish to use this content in any manner, you need written permission. Contact Peter F May for details.