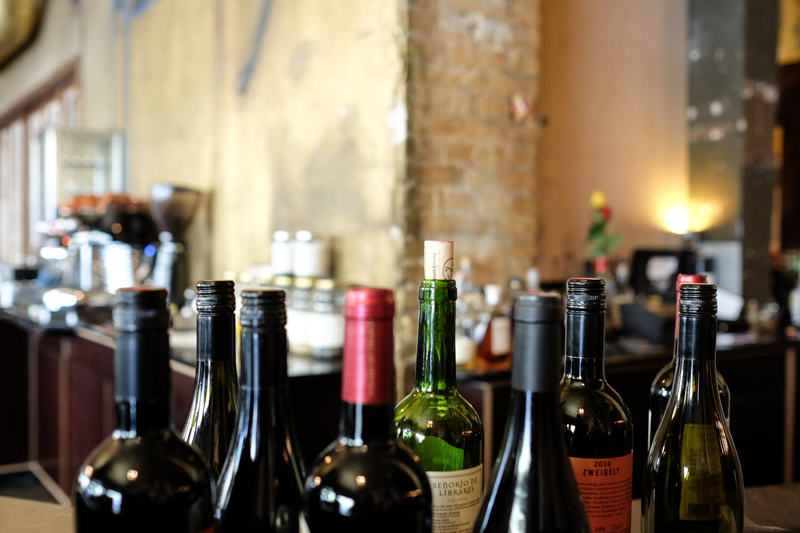 The Champagne Cocktail has been described as
the
classic cocktail and it is one that is used in the bartenders annual World Cocktail Competition and it has been named by competition organisers, the International Bartenders Association, as an IBA Official Cocktail.
So you'd think that the Champagne Cocktail is difficult to make, but it is not. In fact, it could hardly be simpler and needs no shaking, stirring or special bartenders' tools.
Ingredients – for one drink
You'll need:


Champagne (chilled) – 3.5oz or 125 ml

Brandy – 3 oz or 19ml

Angostura Bitters – dash or two

Cube of sugar

Clean cloth or kitchen tissue

Champagne glass – the tall flute type, large size

Method
Put a sugar cube on a clean cloth or pad of folded kitchen tissue.
Drip one or two drops of Angostura Bitters on to the sugar cube and let it soak through. The cloth underneath is there to take up any excess bitters.
Place the soaked sugar cube at the bottom of a large Champagne flute
Pour brandy over the cube
Top up the glass with Champagne – carefully because the Champagne will foam up as it meets the sugar cube. Make sure the Champagne is very well chilled as that will make it less fizzy when you pour it.
Comments
What about the ingredients? The last time I had this cocktail the brandy was Hennessey VSOP Cognac and the wine was Champagne Louis Roederer Extra Dry. The mixologist explained that he preferred to use a sweeter Champagne than the standard Brut version. (Yes, confusingly Extra-Dry means medium-sweet). These are expensive ingredients using famous top brand names and, quite frankly, for a cocktail it makes economic sense to use cheaper brands or alternatives.
Where I come from Champagne means the sparkling wine from Champagne, France and if a bar sells you a drink called Champagne Cocktail then it must contain Champagne or they'll be committing fraud and be liable for prosecution and losing their operating license.
But excellent sparkling wines are made in many places, and Cognac is not the only region to make good brandy. So, between you and me, I won't object this time if you make it at home and call it a Champagne Cocktail while using some other sparkling wine. Interesting local versions could be made with the brandy and fizz of the area, for instance the Spanish version could be made with Spanish brandy and Cava.
History
Although the Champagne Cocktail, as described above, became popular after winning a 1899 cocktail competition in New York, it is a variation of a Champagne Cocktail described in the first book of cocktail recipes, "The Bartender's Guide Or How To Mix Drinks" written by Jerry Thomas, published in 1862.
---
Peter F May is the author of
Marilyn Merlot and the Naked Grape: Odd Wines from Around the World
which features more than 100 wine labels and the stories behind them, and
PINOTAGE: Behind the Legends of South Africa's Own Wine
which tells the story behind the Pinotage wine and grape.
---


Related Articles
Editor's Picks Articles
Top Ten Articles
Previous Features
Site Map





Content copyright © 2022 by Peter F May. All rights reserved.
This content was written by Peter F May. If you wish to use this content in any manner, you need written permission. Contact Peter F May for details.