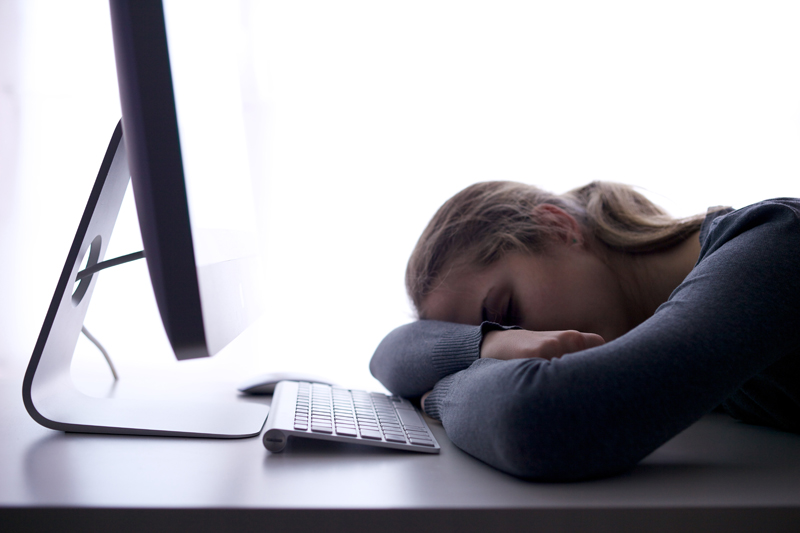 So often when we look at the news, we're bombarded with facts and figures pertaining to unemployment. We hear about the states with the highest unemployment rates or the various recovery packages seemingly put in place to booster the economy. Individual faces so often get lost in the numbers.

I would like for you to meet Patrick Erwin. Patrick currently lives in Chicago, Illinois. He attended college with majoring in communications. Patrick has been engaged in a double career since leaving school. His first career has been in the corporate arena with a decade of experience in banking and insurance. Patrick also has a creative career writing feature articles.

Patrick is one of the many faces lost in the politics of the current recession. While you may not know Patrick, his story resonates throughout the country as one of millions of people struggling with the financial, emotional and psychological aspects of being unemployed. I had the opportunity to interview Patrick via email to find out how unemployment has affected his life. Here are Patrick's responses to our interview questions.

Tell us about the company that you worked for.

Patrick - I worked for a marketing and advertising firm that had about 2500 employees.

How long have you been laid off?

Patrick - Three months.

Sometimes companies may or may not give their employees advance warnings about layoffs. How were the layoffs handled by your company?

Patrick - There really wasn't any advanced notice. I only learned about the possibility of a layoff early in the day. The night before, a website that reports the news in our market sector mentioned the possibility of layoffs. We learned who was cut the next afternoon. At the time, about 300 employees were laid off.

What are some of the challenges that you've faced while you've been laid off?

Patrick - My monthly take home pay was about $2500 a month before my layoff; my unemployment benefits are about $700 a month, so I've taken an enormous hit. I lost my medical and dental coverage. I pay $350 a month for COBRA and I've dropped my dental coverage indefinitely.

Unemployment can take not only a financial toll, but an emotional one as well. It is so important to have a support network around you at this time. Tell us about the support you've received while you've been laid off.

Patrick - I have a lot of support from my partner and most of my friends. People haven't understood my need to mourn my job loss, and I don't think that they fully get the impact of this recession, because they wonder how I could still be out of work.

That's just it. Many people want to lay the blame on the unemployed worker. They don't realize how difficult it is to find a job these days. Tell us about your job search. Was there any planning involved?

Patrick - I didn't have much time to plan at all! It was diving into the deep end. I think that I've submitted over 100 resumes in the last three months – about 10 per week. No callbacks, no interviews – nothing. I have searched for other work and other types of work. I've even gone to Target to apply for a job – but Target isn't hiring!

It's been very discouraging that I have so little success in my search – especially considering that I worked in the job search/recruiting field. I didn't expect to be still unemployed three months later.

Job search techniques have changed drastically in recent years. People are no longer hitting the pavement, but are competing for jobs via the web. Today's job hunt seems to be all about networking. Tell us about the different avenues you have used in looking for employment.

Patrick - I found the main job boards to be 100% INEFFECTIVE . I've had some success on LinkedIn, Simply Hired and Indeed. I've tried Twitter and attended networking events, but the job market is so saturated with job seekers right now, it's been hard to find a way to make an impact.

What other activities have you engaged in while searching for a job?

Patrick - I've looked into volunteering and if it looks like my unemployment will continue, I'm hoping to volunteer for an organization I could actually learn something from and/or list on my resume.

Finally, how difficult is it to maintain a positive attitude as your unemployment continues ?

Patrick - It's been very difficult> I have spent 15 years meticulously building my career. This layoff makes me feel like all of that work disappeared in the blink of an eye.

I'm trying to find things to fight isolation or else I'm stuck in my apartment watching "The View". I've been in a rut for a month or so now in terms of my attitude, and coping with severe depression about this turn of events.

...The End ...

I know that there are many people out there who can identify with Patrick. As I listened to his story, I was overwhelmed with an extreme sense of sadness. We get so caught up on the "big picture" of the recession that we often lose sight of the human element. We get so caught up in politics that we lose the perspective that this recession deeply impacts people on an individual level. The millions of unemployed people are not just faceless numbers. All the government bills and bailouts are not even touching the people that are worried about putting food on the table this morning or sending out the hundredth job resume.

I would like to thank Patrick for sharing his story with us. It's so important that we continue to support each other during unemployment and the recession. If you would like to post words of encouragement to Patrick and the millions of others, please visit our forum.





Related Articles
Editor's Picks Articles
Top Ten Articles
Previous Features
Site Map





Content copyright © 2022 by Dianne Walker. All rights reserved.
This content was written by Dianne Walker. If you wish to use this content in any manner, you need written permission. Contact Corlia Logsdon for details.