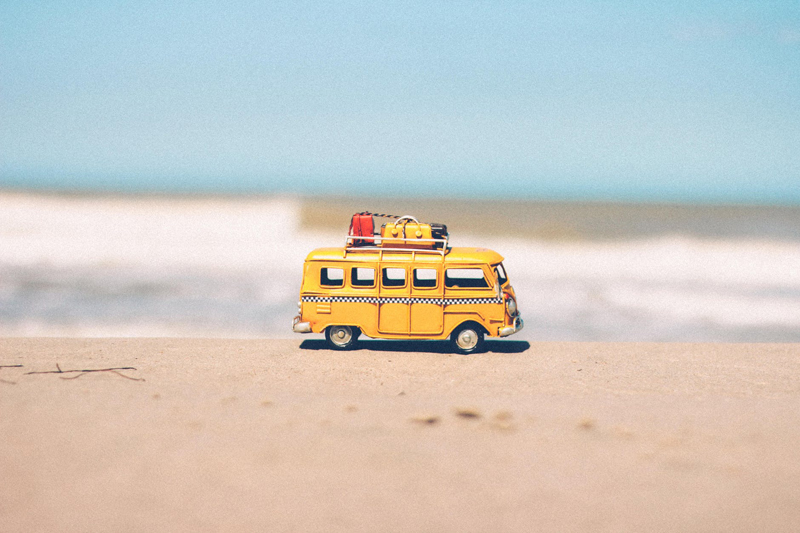 On a recent trip to REI, I saw a little two-ounce white and blue bottle that caught my eye. It's called
No Rinse Shampoo
and it's targeted at campers, military personnel, truckers, and hunters and anglers. As you can probably surmise from the name, it's a product that you use to shampoo your hair without having to rinse it. The concept intrigued me because I'm always looking for a way to make my hair feel clean without having to use much water when I'm boondocking. So far, my solution has been to become a master at taking a one gallon shower. Which I have successfully become! But sometimes I'm looking to use even less water, like on the last day of a trip when I'm not trusting what the holding tank sensors are telling me. And in those cases, I normally brush baby powder through my hair because it does a great job at absorbing oil from hair. However, baby powder can be a bit messy and I really don't like the smell of baby powder, so having another trick up my sleeve would be a nice option. Since the No Rinse Shampoo was an under $2 purchase, I grabbed a bottle to give this product a try.
The bottle states to apply the product onto your hair until it is completely wet and massage into a lather. So I did. Since my hair is below shoulder length it took about 2/3 of the lightly-scented liquid in the bottle to really get a good lather going, but it lathered up nicely. The next step is simply to towel dry your hair. Which I did. All the soapy looking suds magically disappeared into the towel and I was left with a wet, tangly head of hair. That's probably where having short hair might come in handy. Since I'm heavily reliant on conditioner to remove the tangles, I had a bit of a rough time combing through the little knots and snarls, but they did come out. Then, I patiently waited for the product to dry so I could get an idea of how it felt post-washing.
About an hour later, my hair was completely dry and had a little more volume and bounce than it normally has, which I was not expecting. Plus, my hair definitely had a light, fresh scent to it. While I would use this product again, I would only rely on it for one day because my scalp never really felt like it was "clean." I couldn't let go of the thought that I wanted to wash my hair again throughout the day. Perhaps I didn't scrub hard enough, or shampoo for a long enough time. Or maybe it was just because I was used to cleaning with water. Whatever the reason, I think it's a great product in a pinch and probably even more suitable for those with shorter hair.
Something extra: You could also make your own dry hair cleaner mix with some ingredients you have in your pantry. Try this one for instance:
2 T oatmeal
1 t corn starch
1 t baking soda
1 T grits
Just pour on your head, rub it in, and brush it out!


Related Articles
Editor's Picks Articles
Top Ten Articles
Previous Features
Site Map





Content copyright © 2022 by Erin Lehn Floresca. All rights reserved.
This content was written by Erin Lehn Floresca. If you wish to use this content in any manner, you need written permission. Contact Erin Lehn for details.