A Ride on the Red Mares Back - Book Review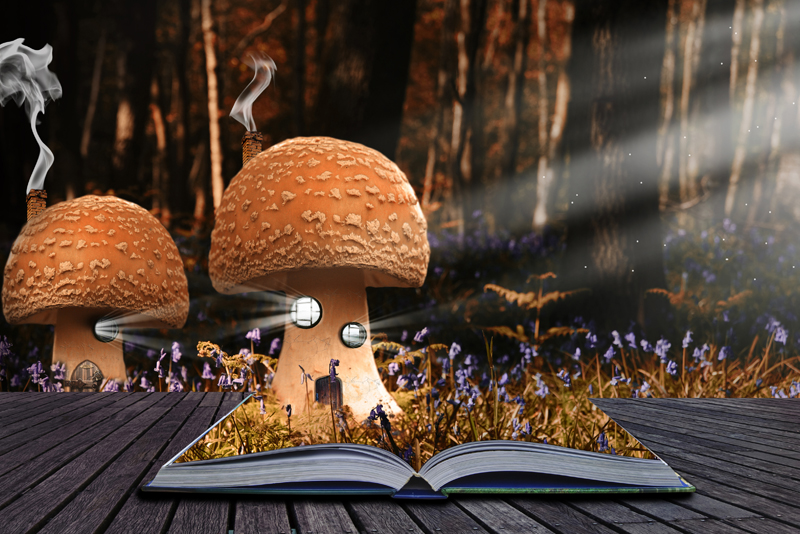 I bought this book, knowing nothing about it, but was intrigued by the red wooden horse on the cover. The illustrations in this book are a smorgasbord to the eyes. The loving faces of the family members mirror tender love and concern for one another.
The little sister has knit a scarf for her brother, but he has been taken by the trolls.
Her father was injured by the trolls and returned home unable to save his son.
A Ride on the Red Mare's Back by Ursula K. Le Guin
The little sister realizes that there is no one else, other than herself, who can attempt to save her brother. Her mother has a new baby and must stay to take care of it, and her father has been too traumatized and injured to search for the boy.
She takes her knitting needles (carved by her father), and a ball of yarn, some bread (made by her mother), and her red toy horse (also carved by her father) and she goes out to the dark forest to search for her brother. She is afraid, but with these gifts from her family she feels strong and the little horse makes her brave.
Just when she needs help the most (meeting the troll on the bridge), her toy horse magically becomes a real horse, full sized, bright red, with a bridle and saddle of flowers and bright, fiery eyes! She negotiates with the troll for information about her brother and gives the troll her mother's bread.
Her wonderful red horse carries her to the place where her brother is being kept and lays out a plan that involves the horse being a diversion so she can slip into the High House to retrieve her little brother. Everything has to take place before dawn, as
the horse only has this one night to help her
, and if the trolls are caught outside when the sun rises they will turn to stone.
When she is inside she finds complete disaster and filth and naughty little troll children, and her brother who is acting just as naughty as the little trolls. She ends up giving her knitting needles and yarn to the babysitter troll so that she can get by and get to her brother. He doesn't want to leave because he has come to enjoy being naughty. But, she pulls the scarf that she has lovingly knit for him out of her pocket, and he realizes he is cold.
As she wraps it around his shoulders he says, "I want to go home".
They make it outside just as dawn is arriving, and they find the trolls are terrorizing her beautiful red horse, BUT just then the sun's first ray shines bright across the land, striking full on the mare and the trolls.
The trolls have all been turned to stone, and in their midst is her little red horse.
It had fought a good fight, the paint is chipped, and one shoulder is battered, but it is not broken.
She and her brother are able to walk a long way home, and when they come to the bridge where even though the troll had injured her father, they were able to pass because she had made friends with the troll by giving it her mother's bread.
When they got home, both parents were awake, worrying by the fire. Mother and father kissed them both and listened to their tale of what had happened. Father had been so worried that he had whittled another horse, but tiny as if it were the colt to the red mare.
A Ride on the Red Mare's Back
was a beautiful tale of family love and how that love can help one overcome obstacles and be brave in spite of situations. Love of family and love of her red mare trumps all.
Note: This book is from my personal library.


Related Articles
Editor's Picks Articles
Top Ten Articles
Previous Features
Site Map





Content copyright © 2022 by Launa Stout. All rights reserved.
This content was written by Launa Stout. If you wish to use this content in any manner, you need written permission. Contact Launa Stout for details.